'Casi Farsante', the new album by Chillan las Bestias
|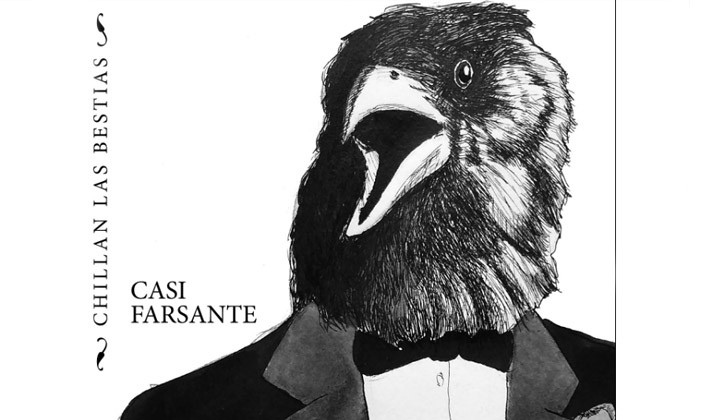 'Casi Farsante' is the third album by Chillan las Bestias, the band from banks of the Rio Plata. From Buenos Aires and Montiveo they create a special sound, far from any fashion or pure musical style, with lyrical and orchestral quality as their main standard.
Chillan las Bestias is hard to compare with other bands. The ten songs of 'Casi Farsante' can be classified as postpunk, but the use of violin and piano give them a special 'Rio Plata' touch. The album is a journey in different sensations: desire and disappearance ('CABA'), mourning and farewell ('Hangar'), oppression ('La vía'), separation and relief ('Hábito al piano'), lie and dissappear ('Casi Farsante'), alienation and exaltation ('Cuervos de Acero'), madness and sin ('Porrazo'), to be or not to be ('Un lujo') and anxiety ('Sin casco').
On 'Casi Farsante' tango meets melancholic, dark rock, uniquely blended by Chillán las Bestias, released by the Bizarro Record label and now available on the online platforms.
Read more about Chillan las Bestias in our interview with this exciting band
---
Don't forget to follow our Spotify Playlist: