Chillan las Bestias: beautiful screaming beasts along the Rio de la Plata
|
The Rio de la Plata flows stately to the Atlantic Ocean. Wide-ranging between Uruguay and Argentina. This region, with the cultural metropoles of Montevideo and Buenos Aires, is brimming with musical energy, a mix of Western influences and local tradition, such as tango. The result is remarkable, impressive, and deserves full attention in Europe. A good example is Chillan las Bestias "The screaming beasts", born on both banks of this "Silver River". A conversation with band member José Navarro.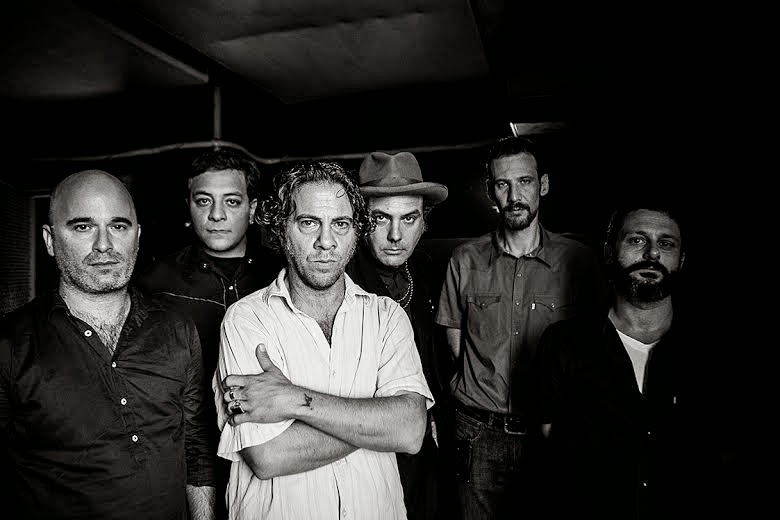 At home, in the well-known neighbourhood of Recoleta in Buenos Aires, José sits in front of his enormous record cabinet with albums from all over the world. The native Peruvian is particularly fond of the English and American new wave from the 1980s. He is proud of it, just like his band. "We all have the same taste: Nick Cave and the Bad Seeds, And also the Trees, Tindersticks, Swans, Crime and the City Solution." This taste is also clearly reflected in their music. Refreshing and surprisingly mixed with their regional roots, especially the tango. Pedro talks passionately about the origin of the band. "We have always been a group of friends. Pablo P. Ferrajuolo (bass), Marcos Camisani (violin), Marcelo Chiachiare (guitar) and Franco Varise (piano) played in Angela Tullida, a well-known band in Argentina. I was a huge fan of them. After the split in 2012, I was asked as a drummer for a new band."
During the first rehearsals, the Uruguayan artist-poet-singer-actor Pedro Dalton also happened to be in Buenos Aires. "He was the lead singer of the successful band Buenos Muchachos. They already had eight albums to their name and performed together with bands like the Pixies and Nick Cave." Pedro was immediately asked to dive into the rehearsal room. "It was actually more of an excuse to meet friends, talk about music and see what could happen. We were there early in the morning until late at night, day in day out. Even on Saturday morning, who does such a thing? We, we sensed each other."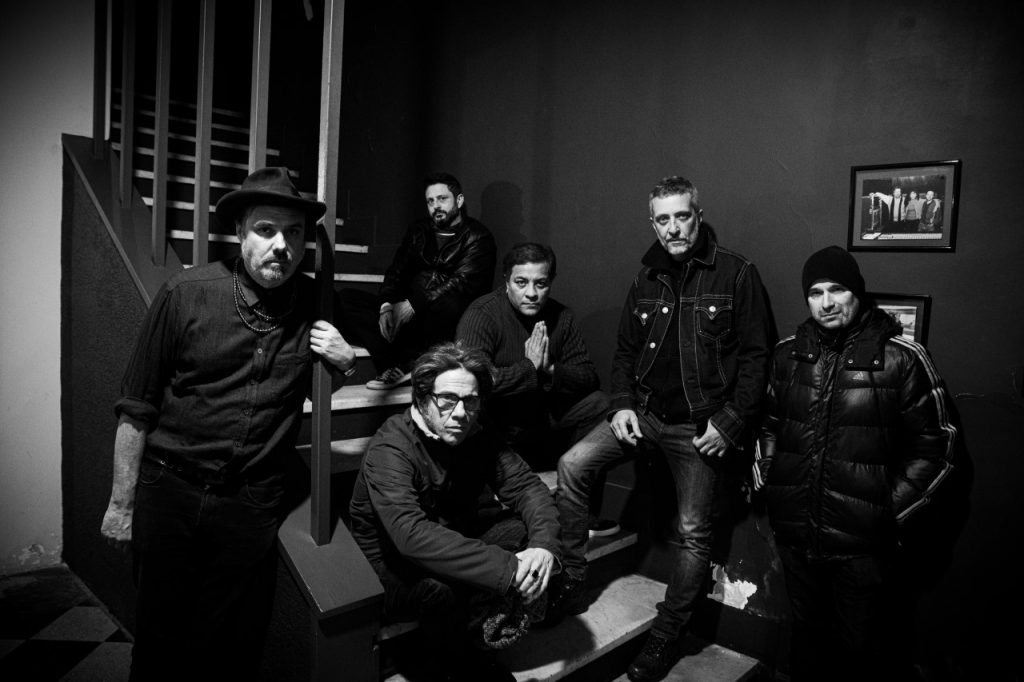 Among the musicians, Pedro Dalton was the real artist, a creative spirit, especially loved in his homeland Uruguay. "Pedro was actually asked to write poems, but while writing he got a new insight: I don't want to write poetry, I want to sing with you…" That's how he became a songwriter and the new band was also born. With a remarkable name. "It is sometimes so fanatical that someone jokingly said: 'You look like animals screaming and screaming: Chillan las Bestias.' That name also sounded good, haha. And we are all the beasts. I am the buffalo," says José proudly. "We try to make music that is slightly different. "A mix of European and Rio de la Plata arrangements, a melancholic tango glow of piano and violin and raw, intense vocals. "A strange cocktail, of which we are proud. Music for the heart." Pablo writes and sings about life, his life. "What he sees in the city, relationships, dreams, hopes." With their dark, yet sensitive sound, you imagine yourself in a street in San Telmo at night, where Pablo's voice is heard from a dark tango bar and where you are led into the melancholic sounds of piano and violin, and where inside men and women celebrate suffering and life, in intimate dance and music.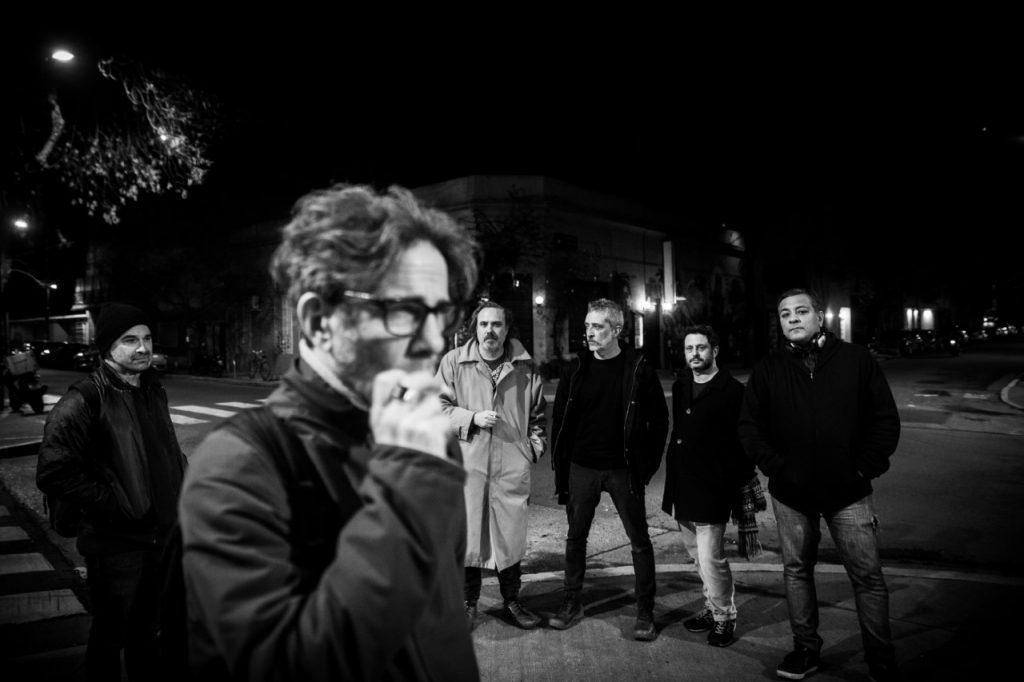 In 2014, after shows in Buenos Aires and Montevideo, the Argentine Scatter label released the first self-titled album. The cover was decorated with a remarkable pen drawing of a butcher's cow, the symbol of the Argentine beef. "Illustrated by Pedro Dalton in Chinese ink, just like our other album covers and artwork." The album was recorded in one day. "Completely live in the famous ION studios in Buenos Aires. We wanted to keep the sound sincere and pure." It was a, according to José, typical first album: "All our creativity of years came out at once, like in a rush." Performances and good reviews followed on both banks of the Rio de la Plata.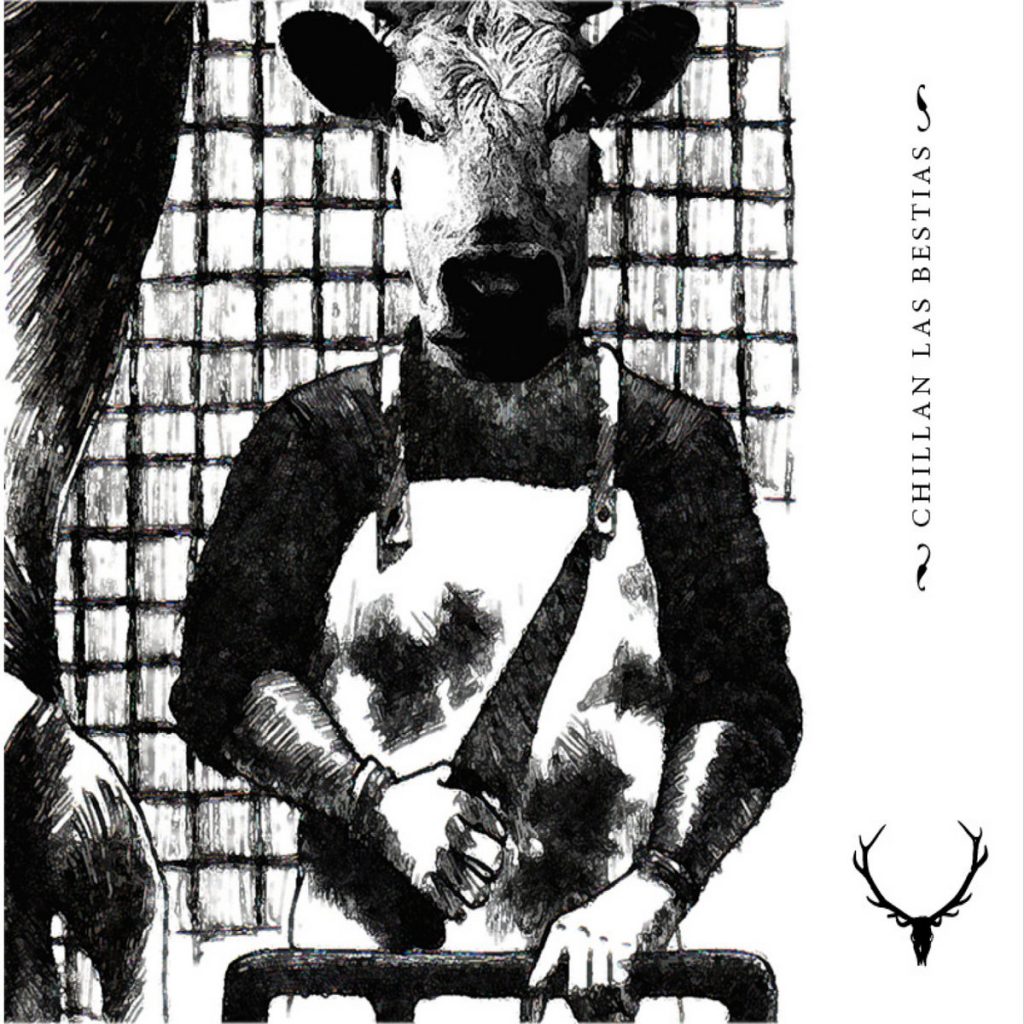 In 2016, the also self-titled successor came to the same studio, now recorded in two days. "We went into more depth here, musically and lyrically. The arrangements were more experimental. We also thought much more about the things that were going on inside and outside the band, sometimes very personal, difficult things." Reproduced by a pensive monkey on the album cover, now released across the river from the Uruguay Bizarro label. "Little Uruguay is also much more open-minded than Argentina, also for our music."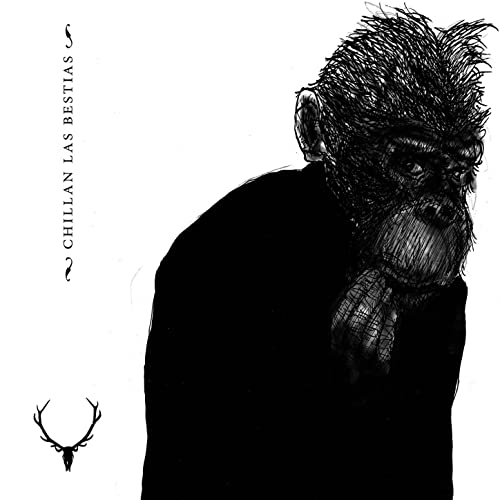 "One of the personal things was guitarist Marcelo's illness. He had cancer and passed away in 2017." An important creative mind passed away. "He was the condor, floating through the air on large wings." But before he died he told them to continue. Now Luis Filippelli is the guitarist, another old friend and acquaintance of the band. "
Just a few days after Marcelo's death, Chillan las Bestias won the Graffiti award in Uruguay for the best alternative album of the year. "The merging of the lyrics and the music was praised. And our whimsy and individuality. We were of course very proud." And loved. They were allowed to perform in the famous Imaginario Cultural in the Argentine capital, stage of the traditional Argentine greats, but also of an alternative band like Chillas las Bestias.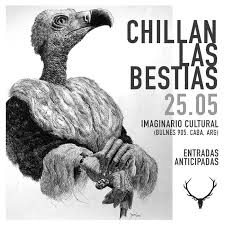 After a time of reflection on the second album, the band is open to the world again. "We have confidence in the future and will soon finish our third album. It has become a time image of changes and adaptations, but also of perseverance." Anyone who knows and understands Chillan las Bestias can almost predict the album cover of singer Pedro Dalton… Indeed: a pen drawing of a strange, large bird; a condor, as a tribute to guitarist Marcelo. The dark, but also hope. The beasts keep screaming at the Rio de la Plata…
---
Don't forget to follow our Spotify Playlist: