Phil Beaver of Inglorious: The Goatfarmer and the Chicken breeder
|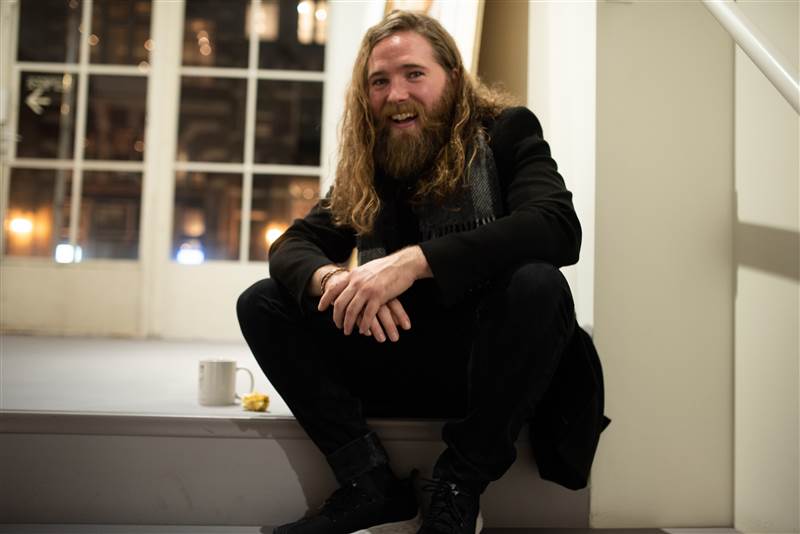 Inglorious came to the Netherlands for their first headliner show, which took place in the Melkweg in Amsterdam. We met up with drummer Phil Beaver before their show.
The band was formed in 2014 in London and named Inglorious. "Nathan came up with it. It's actually ripped from the film 'Inglorious Bastards', it's as easy as that!" Vocalist Nathan James and drummer Phil Beaver are the two remaining members of the original band, after recent member changes. Inglorious now got guitarist Dan Stevens and Danny Dela Cruz, and also bass player Vinnie Colla joined in 2018. It felt natural immediately. "Very natural. It felt like it was going to be a challenge but the guys learned everything perfectly. It was me and Nathan who were messing up in rehearsals. Hadn't done anything, since Download was the last gig that we've done, so we had a long break. So we were working together and they had it nailed and it was us who had forgotten how the songs went.", Phil said laughing.
Fortunately, they didn't break up with a fight. "It's a rock band, people had things going on in their personal lives and sometimes things come to explode and that's exactly what happened. There have been many different lineups in the past couple of years." Actually, it starts to look a bit like Whitesnake. Phil laughed and answered, "That's kind of Nathan's vision. It's a shame that we had to let go of the old lineup but sometimes it just doesn't fit anymore. Everyone, past and present, is happier now. It feels like the energy is back again!"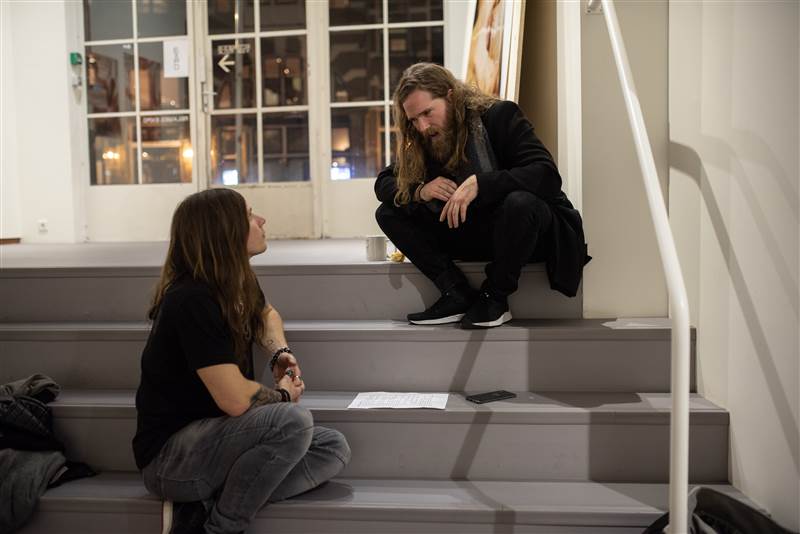 Some new band members were found in different ways. "I knew Danny Dela Cruz already, he was tech-ing for us the last couple of years, and he's actually my nephew", Phil laughs, "And I met Dan at Nathan's birthday party and Vinny just kind of appeared." After meeting the new band, writing the new album went really quick. "We wrote separately in different parts of the world. We got six or seven demo's each, send them off to Nathan, and once we went with 14/15 songs, we figured out the arrangements and did everything as a group. It was easy. All done with acoustic guitars to go out heavy."
The band records their albums live. "It captures the sound of the band how it's meant to sound. If not, reach musician is in his own sort of world. We do everything live. Guitar solos are overdubbed. Main cord is done live. I think all bands should record live. There's no fakery, what you hear is what you get." They recorded and produced the album in 6 months, and lots of songs are about Nathan's life. "This is a more personal album for him." The question if they rather record in a studio or do the gigs, is hard for Phil to answer, but probably the gigs. "I love being in the studio, getting something done and listening to it. But playing live is a blast, a party, pretty awesome, all the people cueing up outside."
Phil isn't generally nervous, he is excited. But he was nervous though before the first gig in Southampton. "We'd rehearsed for 5 days with the new guys in London and that was it. It was great but from rehearsing to being on stage is a big difference. The guitarists had played mostly in pubs so this was a big change, so I was nervous for everyone." Besides music, the band members have hobbies which are quite different. "Nathan's biggest hobby is breeding chicken. He has a lot of different breeds, weird breeds, and is crossbreeding them to get different colors.", Phil laughs, "But I myself, I would like to be a goat farmer!" The dreams of the band is a hard one to answer right now, as they have to see how the new album goes. "Collin and Addy (the old band members) were key in songwriting for the first 3 albums, but we are planning on making a 4th album.", Phil promises.
---
Don't forget to follow our Spotify Playlist: