Snorri Hallgrímsson, the coastline where image and sound merge
|
Just as the cold, blue meltwater of the Icelandic glaciers mixes with the dark water of the ocean, the images and sounds of Snorri Hallgrímsson flow into a dramatic coastline, where the sunset every night marks the melancholy divide between light and dark. A dynamic conversation with a sound artist on the border between film and music.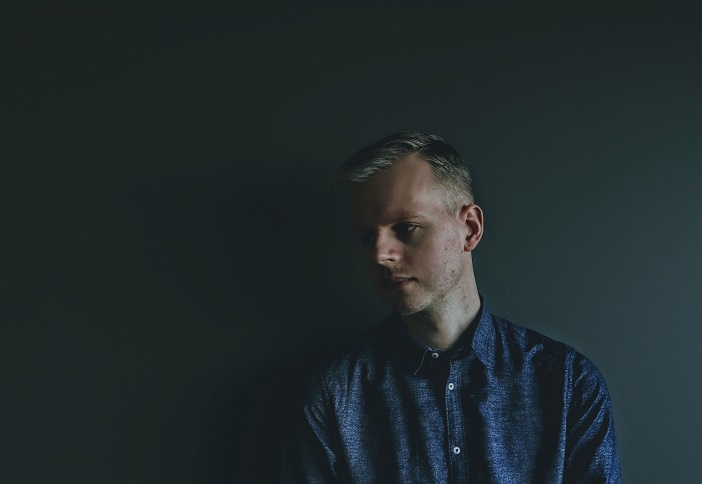 Snorri looks relaxed and tells enthusiastically. Also about his musical youth in Reykjavik. "I had a very classical musical education. My parents sang in a choir, like so many in Iceland. There were two pianos in our house and my three older sisters also played music." Still, Snorri is the only one in the family who made music his profession. Snorri is music, originally trained as a classical guitarist. "In addition, I have always listened to music, to all kinds of genres. And I watched a lot of movies. That way I unconsciously learned to appreciate the film music as well. " Which later made him deliberately choose to further develop his skills in composing film music. "That was my dream, my ambition. It's almost magical when you watch a movie and you know you can compose the music with it. "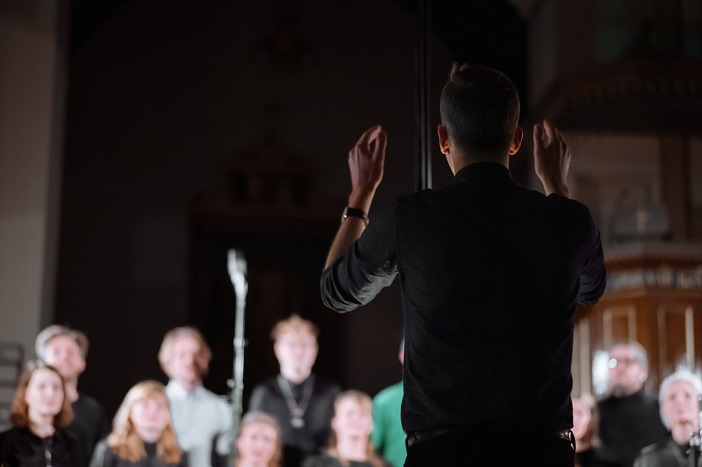 His good friend and musician / composer Ólafur Arnalds showed Snorri the way along the exciting coastline where image and sound meet. Ólafur took him on a number of exciting projects for film and TV, such as the famous British TV series Broadchurch. "I was Olafur's right hand and did all the musical things behind the scenes." Both clearly complemented each other: "I was classically trained, he was more from the studio world. I have learned a lot from his world. Ólafur is simply a fantastic producer. " It resulted in five years of close collaboration. And now I've been working without him for a year or two. That was a natural development, not really a choice…"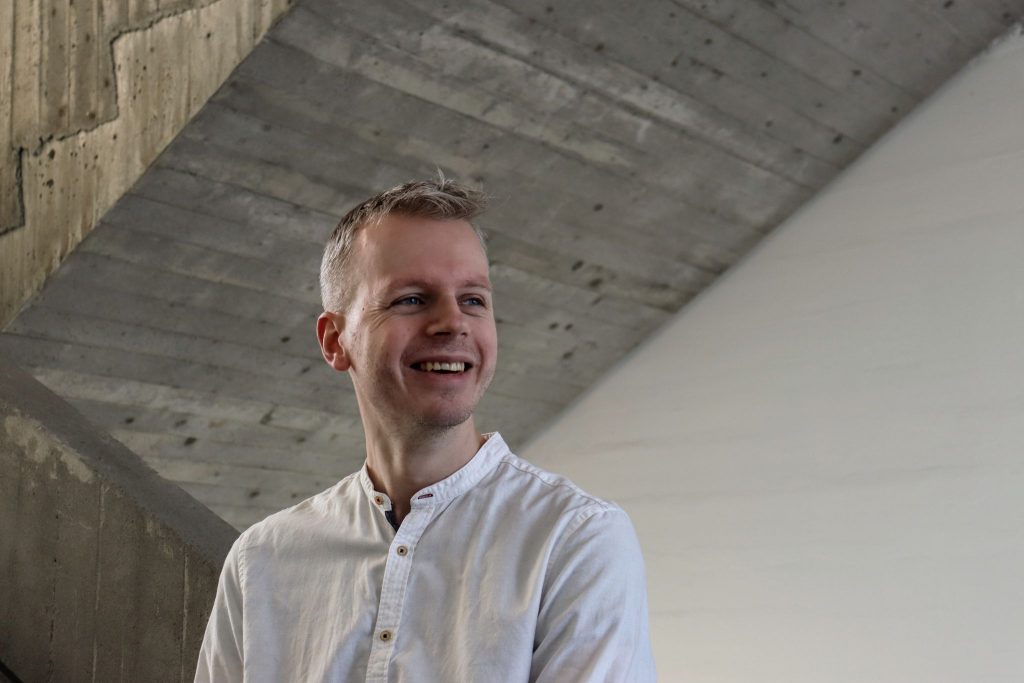 Of course Snorri learned a lot from Ólafur Arnalds. "It sure is, but I try to avoid becoming like him, especially since we both play slow, melancholy music." But others have also shaped Snorri's music, from classical and choral music to pop and rock. And of course also composers, such as Gustavo Santaolalla, who won an Oscar for his film music for "Babel". Or John Tavener, who worked a lot with choirs. "His use of peace and space, without haste, great… but also popular music has shaped me, such as Led Zeppelin, Genesis; And certainly Depêche Mode: the vocals, the use of electronics. " Not surprisingly, he also mentions Ryuichi Sakamoto as a natural source of inspiration.
In 2018 Snorri released "Orbit", his first solo album. This was, perhaps unexpectedly, not a soundtrack, but an album with his own songs. As with many debut albums, Snorri also tried to write everything he thought and felt until then together in one record. "I did a lot of things at the same time, but I am very proud of it. Not only on the artistic part, but also on the process. It was really a leap of faith, because I did almost everything myself." The lyrics are a co-production with his wife, also a singer-songwriter. "The lyrics are kept rather vague so that everyone can put their own emotional world into it."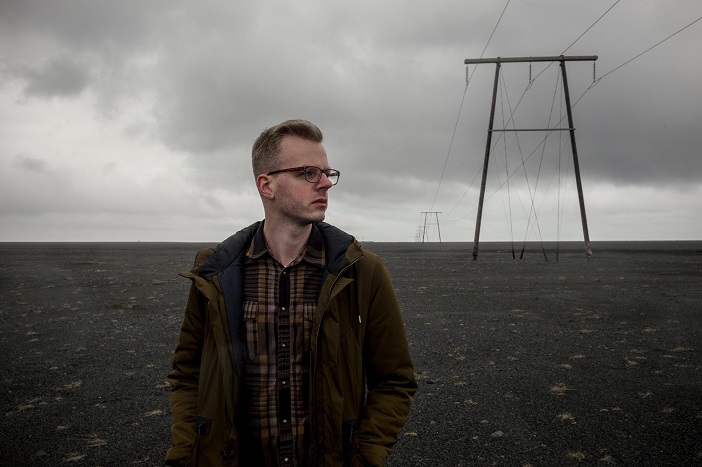 Where Snorri prefers to pull the different musical strings "like a marionette player" in his own music, his role as a film composer is another. "With a film you already have fixed parameters, such as the atmosphere, the length of the scenes. And you have to satisfy several people. My music comes from my head and from my heart. And when someone says, "No, that's not good… It hurts, although I don't have to take it personally. It has to fit with the film, that's the goal. "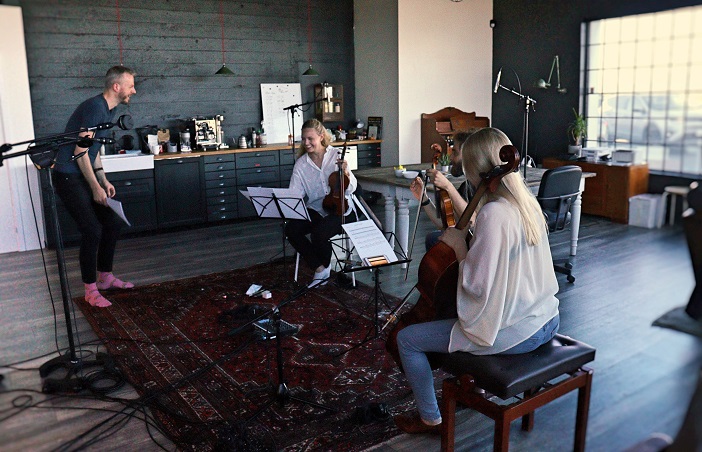 His second album was the previously anticipated soundtrack, named after the movie. "Chasing the present" is a documentary film, screened at various film festivals. "Photographic especially very strong. I was asked for the music, on the recommendation of Ólafur, great right?"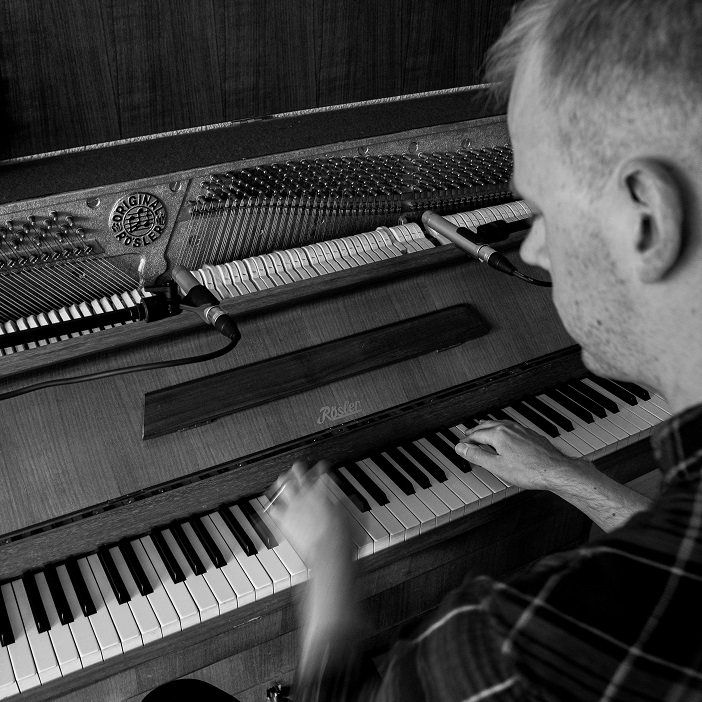 And, hot off the press, there is even a third and fourth album now. "Two EPs, 'Part One' and 'Part Two', with partly a collection of songs I already had, partly new songs. But no new 'Orbit'," Snorri emphasizes. "The musical landscape is the same, but the EPs are more naked, with only piano and strings. Both have their own atmosphere, so they became two separate works. "
The Icelandic Snorri Hallgrímsson clearly makes atmospheric music. But what makes his sound 'typical Snorri Hallgrímsson'? "The harmony, regardless of which instruments I write for. The melancholic atmosphere, yet powerful. Expressive, with a relationship between light and dark." And typically Icelandic? Or maybe that doesn't exist? He sighs; has heard that question more often. "I was born and raised here, but I write my music in a dark, windowless studio… The apparent relationship of the landscapes to my music only arises in the listener's mind. It is not my inspiration. I'm not writing about a glacier. My inspiration lies in music in general, and film music in particular. But I don't deny that my music evokes a feeling of the grand Icelandic landscape. "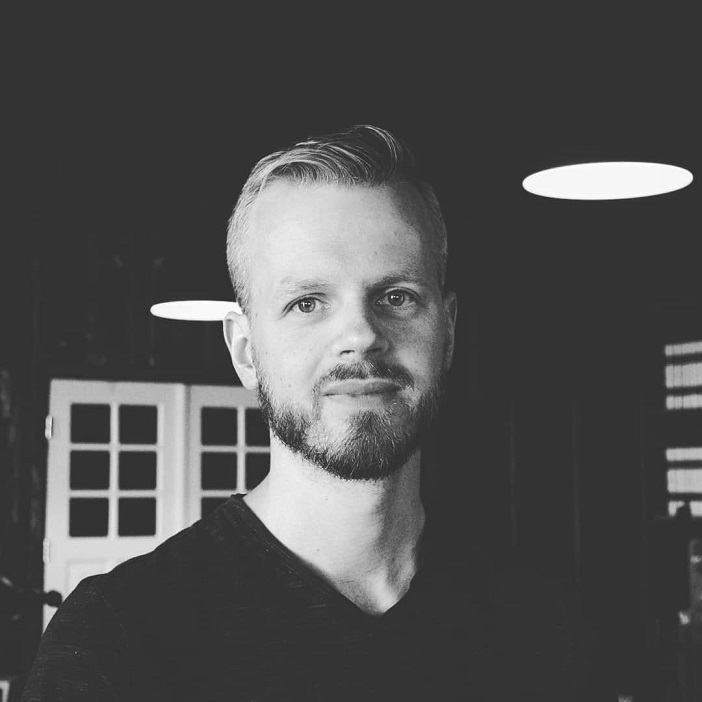 Snorri leans back, seems very satisfied. He dreams, dreams away about his future. "In which I can create even more beautiful things. Alone and with people I feel comfortable with. My own songs. My film music." Snorri dreams on … And as the sun slowly sets and its last rays drape over the dark blue water of the ocean, the credits of another endless day appear on the screen. … Music composed by Snorri Hallgrímsson …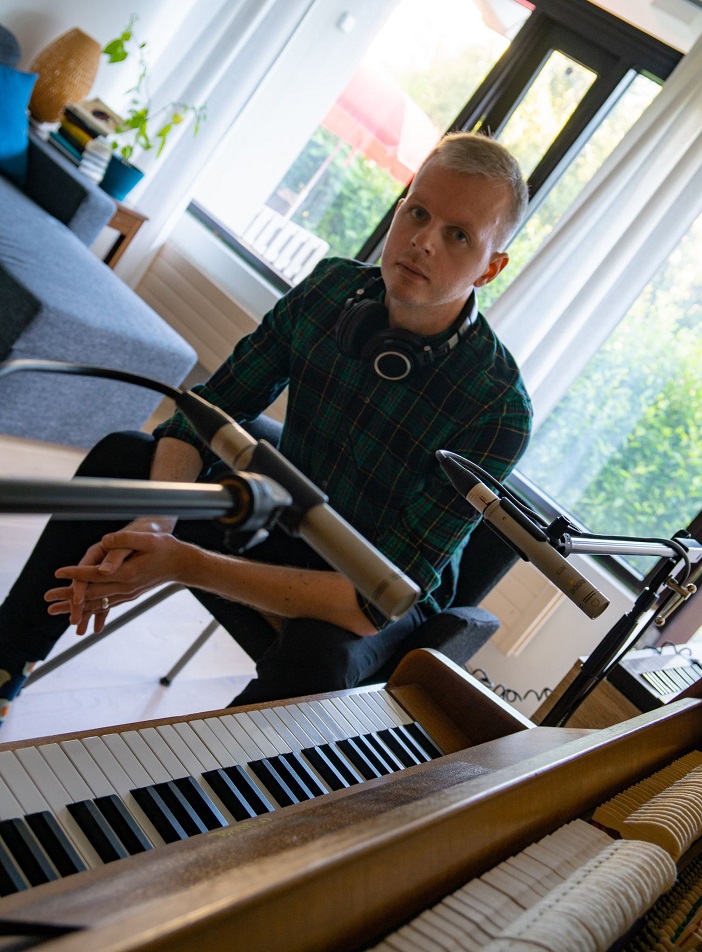 ---
Don't forget to follow our Spotify Playlist: