The Delines: Stories of Human Resilience Made Art
|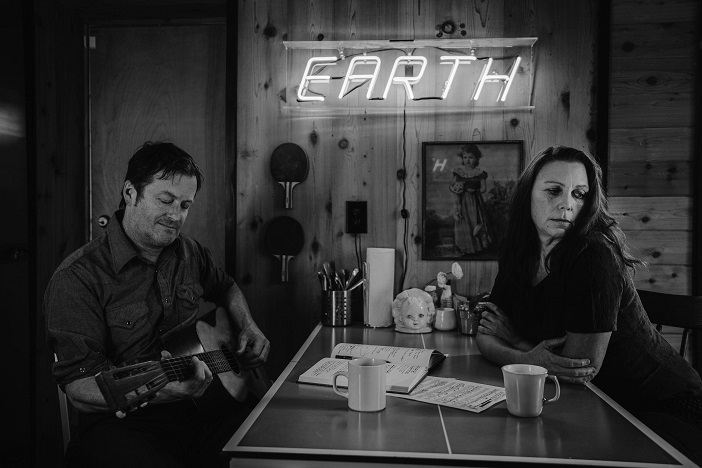 Their new album "The Sea Drift" is a more than worthy successor to the masterpiece 'Imperial' that has earned the Delines the recognition they so deserve. The band from Portland, Oregon – writer Willy Vlautin and his muse, singer Amy Boone – have not deepened their sound on the new album but rather broadened it. Especially in terms of the arrangements, the new album sounds more 'cinematic', making the unparalleled vocal interpretations by Amy Boone even more beautiful. "The Sea Drift" has once again become a masterpiece.
The release of the new album and the upcoming European tour of the band is more than enough reason to talk to Vlautin and Boone to learn more about this band, which is increasingly reaching the hearts of music lovers and manages to break through the seams of society with well-aimed songs. Via a perfectly working zoom connection, I speak with Willy Vlautin and Amy Boone in a sunny Portland. Glad Amy is also joining since she usually leaves the honours for an interview with Vlautin.
Both also wear a mouth mask during the interview. Amy explains why. 'I'm sorry, I don't mean to be rude, but we're just now at a peak in infections again, and as we don't want to postpone our tour again, we don't want to take any chances here. Hospitals are full again here, you really have a problem if you break a leg, so we want to be very careful about that.' Now "The Sea Drift" has come out, it is clear that The Delines have developed themselves in a broader musical sense rather than going even deeper lyrically or conceptually.' That's right,' Vlautin agrees. 'You know, we really made up our minds to do more with the arrangements. If you have a musician like Cory Gray in the band (keys and horn), you also have to use him optimally. I wrote a lot of the new songs with the intention that Cory would come and write very nice string and horn arrangements on them.'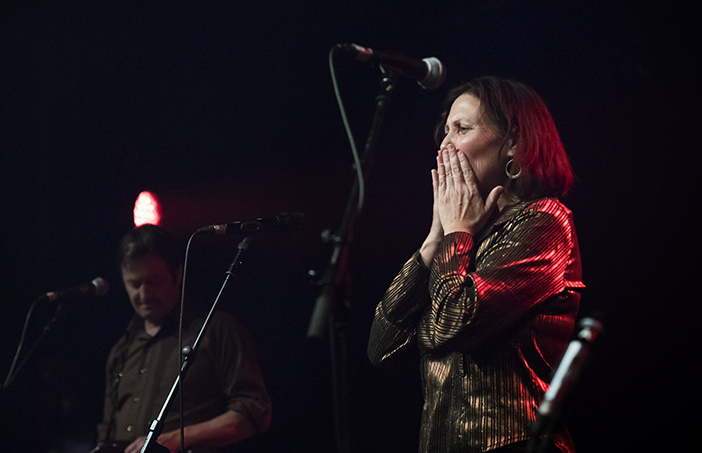 Amy Boon adds that 'Imperial' can be seen more like a concept album. 'On "Imperial" we introduced you to Charlie, Sonny, Holly, Eddie & Polly, who have their own life stories filled our songs. On "The Sea Drift" there are songs that stand more on their own, without destroying the narrative of the frayed ends of our society, about which Willy can write so well.'
Willy adds with a laugh: 'I am indeed responsible for those frayed edges. It's a side of humanity that attracts me. I can hardly write about anything else. My books are also about the fringe of society. If I compare "Imperial" to "The Sea Drift," from my perspective as a writer then "Imperial" is about people who are almost rock bottom in their lives, everything goes wrong and there is no turning back it seems. "The Sea Drift" is about people who have been at the lowest point and are slowly but surely looking for a way back up.'
There is a short silence and he adds 'Well ok that applies to all songs on the album, except for "Little Earl", which is about two brothers who robbed a mini-mart together, one of which is shot during their getaway. Not exactly a duo on the road to success. I like to drop people with my lyrics in the middle of such a story and the music we make with the band then becomes the soundtrack to that story. That we can tell some grim stories in an aesthetically beautiful way with those beautiful strings and wind arrangements.'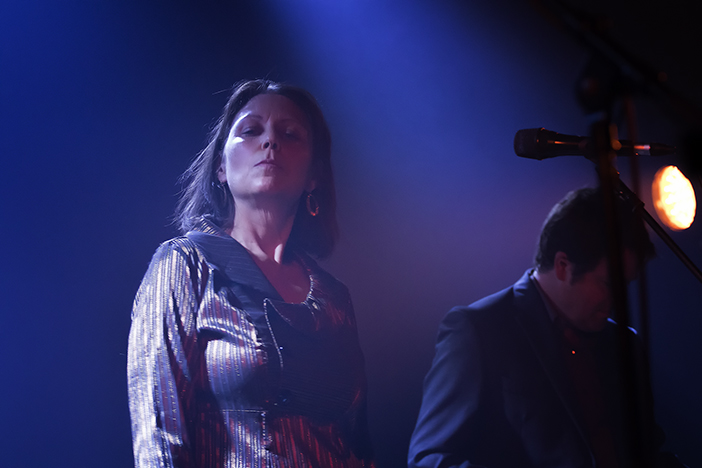 Precisely because they are all songs that deal with the dark side of human existence, the question is justified as to how you Amy, as a singer, can perform all these songs so authentically and credibly.
'To me, these numbers are real,' Amy replies. 'I recognize the content of these songs, it's not about me, but I do know these situations first hand. To me, Willy's lyrics are not fiction, I understand the emotional charge of our songs all too well, and sometimes it's damn hard to sing that, precisely because it's so real to me.' Amy falls silent for a moment before she continues, a little more softly, 'I was talking to Corey recently about how Willy's lyrics are so incredibly good that sometimes it feels like I'm being taken back to my own childhood in a time capsule.'
Willy feels called to contribute an extra bit. 'It's not that all of the Delines' songs are all about misery. Of course, the stories are grey and dramatic, but as a writer, I also want to convey that the main characters in these urban stories always have great resilience and stamina. They're fighting to get on top.'
What is striking is that it will be clear to every listener that the songs are literally written for Amy, that was already the case on the previous albums "Colfax," "Scenic Sessions" and "Imperial." So, how Amy became Willy's muse. Amy laughs at the word 'muse' but settles in. 'That's a long story, but I'll try to tell you in the shortest possible version.' 'Go ahead Boone', Willy agrees.
In the 1990s I sang with the Damnations and Willy already had his own band, Richmond Fontaine. We toured with those two bands, so we saw each other a lot and became friends. Willy then asked my sister Deborah Kelly, who also sang with the Damnations, to sing two songs on Richmond Fontaine's album "Post to Wire". When Richmond Fontaine went on tour later, Willy asked if my sister would come with me, but she was now pregnant with my nephew, so I went with her instead.' So I have gotten both a new nephew and e new band from this situation because when Willy started forming the Delines a little later, he asked me to come and sing.'
Willy nods in agreement but still has something to add. 'A lot of people don't know what a great band the Damnations were. I was just afraid to ask her to sing my song. Later, when Amy was on tour with us, she amazed me every time I heard her sing in on her own. I totally fell in love with the voice. I'm not lying when I say I created the Delines specifically to work with Amy as a singer in a band and to write songs just for her.'
'One of my favourite moments of playing in the Delines remains when Amy starts singing her parts in the studio and I get to join them in the control room of the recording studio. Amy still touches me every time she sings.' Amy visibly cringes under so many compliments and even turns red. 'It's true though', Willy tells her, while because of Corona he visibly has to do his best not to give her a hug.
The Delines' upcoming tour kicks off on April 19 in Oslo, Norway and will take the band to Sweden, Denmark, Germany, Belgium, the Netherlands, Ireland and the UK as well as Norway. For the time being, performances in the UK and Ireland are planned in the month of May in Kilkenny, Dublin, London, Glasgow, and Nottingham. The new album 'the Sea Drift' will be available everywhere from 11 February and can be listened to on all streaming platforms.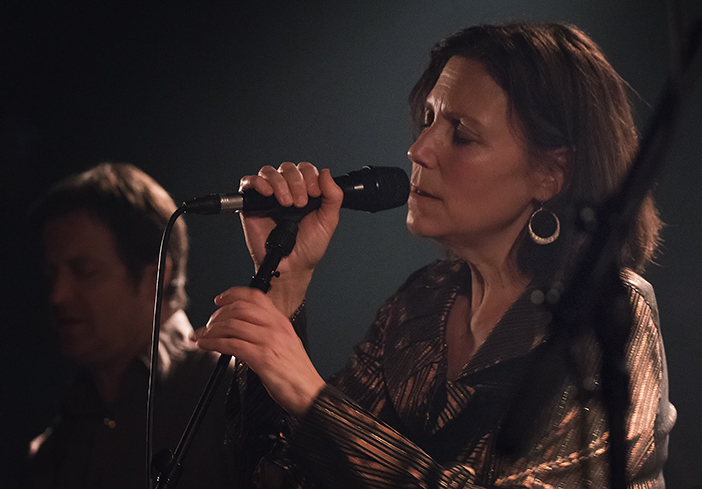 ---
Don't forget to follow our Spotify Playlist: