Gaslight Anthem singer Brian Fallon releases solo album 'Painkillers'
|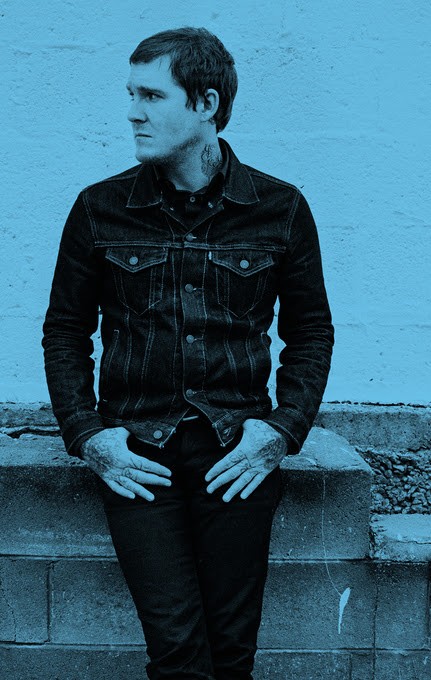 Bursting at its seams with huge hooks, big choruses, and enormous heart, 'Painkillers' marks the first solo album from Brian Fallon, known far and wide as singer/guitarist of the Gaslight Anthem, as well as such acclaimed outfits as The Horrible Crowes and Molly & The Zombies. Produced by studio superstar Butch Walker (Taylor Swift, Frank Turner, Keith Urban), richly textured songs like "Long Drives" and the addictive title track encompass the great rush and flow of American music, fusing sonic hits of heartland country and folk with hardcore punk energy and classic rock 'n' roll swagger. 'Painkillers' once again affirms the NJ-based rocker's elemental gifts as a songwriter and storyteller, booming with insistent imagery, narrative craft, and the extraordinary emotional acuity that has informed his music since the very start.
"I've had this sound kicking around in my head for so long," says Fallon, "but it took maturity to get it out." Fallon decided to begin work on 'Painkillers' immediately following the announcement of The Gaslight Anthem's indefinite hiatus. Though his prior extracurricular projects were made under alternate band monikers, a dear friend suggested that this time perhaps he might think otherwise.
"She said I was limiting myself," Fallon says. "'If you make a Horrible Crowes record, then you've got to make Horrible Crowes music. You have to float within those guidelines. But if you use your own name you can make any record, you can change throughout your career, work with different musicians, be whatever you want to be and then wrap it all together.' That's one of the best pieces of advice I've ever gotten."
Solo or otherwise, Fallon knew he couldn't make his record all alone. He considered a number of potential collaborators but again and again, Butch Walker's name kept coming up as an ideal match. A meeting was arranged and the two musicians hit it off from the jump, tracking four demos in three days, including fleshed out versions of "Painkillers" and "Nobody Wins."
"It was just like fast friends," Fallon says. "All the sounds fell into place. There wasn't any searching – it was all right there. We had a blueprint from the records we grew up on."
Fallon set to work in September, spending three weeks at Nashville's Taxidermy Studios backed by a crack outfit featuring Walker, Molly & The Zombies bassist Catherine Popper (Jack White, Ryan Adams & The Cardinals, Willie Nelson), and drummer Mark Stepro (Hayes Carll, Ben Kweller, Jackson Browne). Freed from any brand, Fallon felt more comfortable and confident than ever before, unrestrained and able to fully articulate himself in the studio.
"I felt like I was doing exactly what I should be doing, at exactly the moment I should be doing it," he says. "There was a very nice feeling, like, you've been working towards this record your whole career and here you are getting to do it."
Fallon had spent much of the past decade pushing himself in different directions, challenging himself as a songwriter by trying on various guises and techniques. This being his solo debut, he decided to return to his initial path, cutting through the craft to simply write "couch songs" on his trusty acoustic guitar.
"I'd been trying different things for the past few years now," Fallon says, "but there's a path that I started on. I thought, let me go back to the very basics of where I started writing songs and maybe see if I've gotten any better. I know I haven't mastered the craft but now that I've learned a bit, let me see what I can pull out now."
Inspiration came, as it often does, from Fallon's lifelong canon, specifically 'Born in the USA' and 'Full Moon Fever', milestone rock records unafraid to work as mass appeal pop statements. Classic sounds abound throughout 'Painkillers', from the ringing Rickenbackers that drive "Among Other Foolish Things" to the shingled backing vocals that give lift and spirit to each of the album's dozen songs. "A Wonderful Life" is perhaps Fallon's greatest anthem thus far, a righteous slice of 60s-fueled dance party rock 'n' roll brought full stop into the new century.
"It's got all the bits," Fallon says, "the riff, the whoa-whoa-whoas, the chorus, the whole thing. It's simple but we just knew right away that that one was something else."
Other high spots include "Red Lights" and the intensely orchestrated "Long Drives," both originally written and demoed by the country rock-inspired Molly & The Zombies but never properly recorded. Walker helped Fallon retrofit the Molly tunes by "straightening out the beat," bringing them in from the front porch and placing them square on the boardwalk where they belong.
"I didn't want to make a country record," Fallon says. "I'm from New Jersey, not Nashville. But I thought those songs were too good to throw away."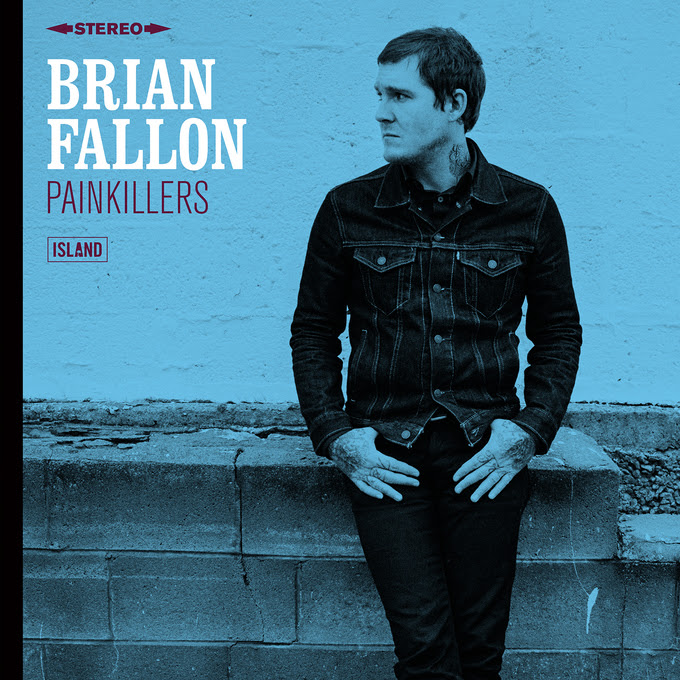 Fallon's garrulous lyricism – as ever, ribboned with spot on setting, telling character study, and cultural references spanning "Famous Blue Raincoat" to DC post-hardcore heroes Rites of Spring – is more than matched here by his musical ambition, for the first time truly weaving his wide-ranging tastes into a distinctive and dramatic unified whole. Remarkably, 'Painkillers' was recorded with but one amp, the very same Tone King Imperial 20th Anniversary Edition Fallon used to record his initial demos.
"This thing does everything," Fallon says. "Sounds like the Byrds when you plug in the 12-string, it rocks when you plug the Les Paul in, it does country, everything. I showed it to Butch and he was like, alright, cool, we'll use your amp. He plugs into it, we recorded all the guitars for one song on it, he goes, wow, that amp's pretty good. Let's use it tomorrow. And that's what we did. At the end of the session, Butch said to me, I don't think I turned on another amp this whole time. It was awesome!"
Fallon – with Tone King Imperial in tow – plans to spend much of 2016 on the road, accompanied by a stellar combo comprised of The Gaslight Anthem guitarist Alex Rosamilia, The Horrible Crowes' Ian Perkins, and the aforementioned Catherine Popper. With 'Painkillers' largely crafted in the studio, transitioning its songs to the stage offers yet another happy challenge.
"You just do it when you're making a record," Fallon says. "Then to play it live you kind of have to pull it all apart and put it back together again. So the songs take on a whole new life, which is the benefit of going to see a band live." The Gaslight Anthem will return, avows Fallon, but for the time being his focus is firmly locked on the present moment. For him, 'Painkillers' marks neither an end nor even a beginning – where he's at now is all that matters. "Pseudo-philosophically," Brian Fallon says, "you really only have what's in front of you today. That's kind of where my head's at with this. I'm doing this now, I've always wanted to do it, let's see where it goes. And that's kind of it."
---
Don't forget to follow our Spotify Playlist: