Japanese Breakfast makes room for its cheerful side
|
To get straight to the point: Michelle Zauner is doing well, very well in fact. With Japanese Breakfast she will soon be releasing her third album "Jubilee". The first singles from it have already been received with open arms, including in Jimmy Fallon's Tonight Show. And in addition, the 32-year-old American can now also call herself an author. Even bestselling author, with her first book "Crying in H Mart" nearing the top of The New York Times' Nonfiction Best Sellers List.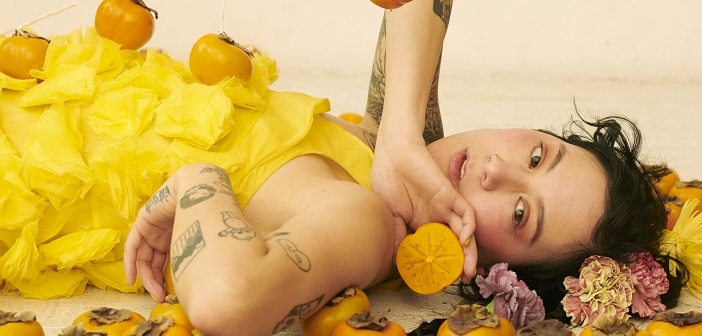 Michelle Zauner is relaxed and tells frankly about book, album and life; her life that is finally in an up again. 'It is truly an unreal experience. I am very proud and do not know if I can ever match something like that.' Expectations were greatly exceeded when the first book was released. Just like with the release of her first album "Psychopomp" in 2016. 'With "Psychopomp" I had no expectations or ambition at all. It was actually more of an album for myself, which I released anyway. With "Crying in H Mart" my expectations were higher. I really had something to say to other people. But a bestseller in the NYT book list… '
But Michelle remains herself and does not suddenly feel like a writer who also makes music. 'No, I am still primarily a musician who wrote a book. I have been a musician for much longer. That's how I grew up, that's how I built up the experience.' She'll keep an opening. 'But who knows, maybe that relationship will change a bit in the future.'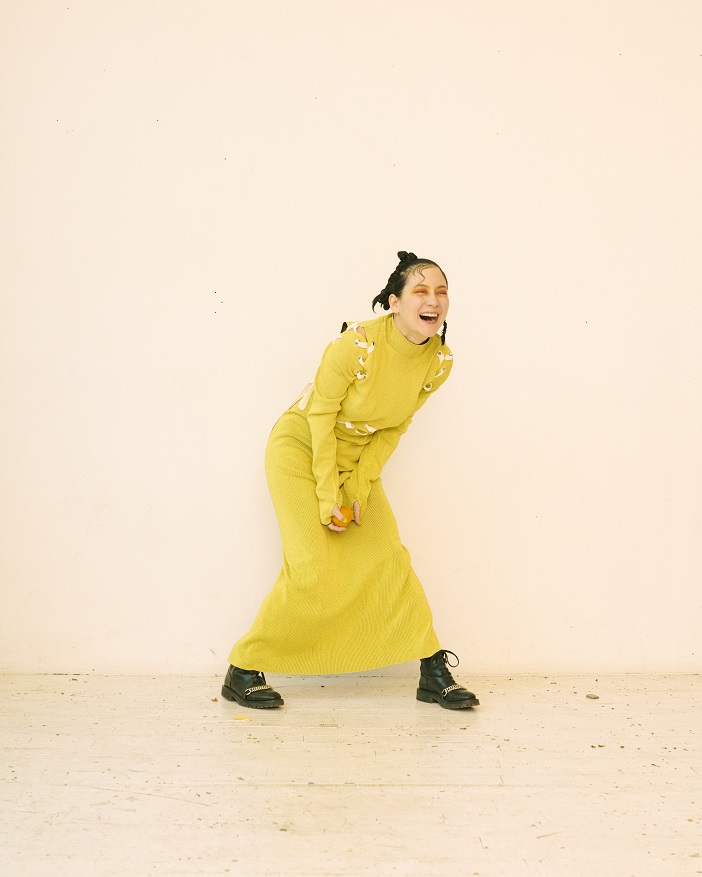 The seed for the book was planted in August 2018. Then Michelle published an essay in The New Yorker, "Crying in H Mart". A story that was picked up worldwide. 'The essay gave the impetus to the book. It has now become the first chapter, a kind of overview of all the topics, which I later explore further: the relationship with my mother and her sudden death in 2016. And certainly also the fact that she was my connection to my Korean roots. She showed me, felt and certainly tasted that Korean culture. Hence H Mart in the title. That is a Korean chain store where you can buy all kinds of pure Korean ingredients and where you can eat. That's what I do. H Mart has literally and figuratively become my connection with my motherland, with my identity.'
She lived the only child with her parents in Eugene, Oregon. In 2016 her mother became ill and she passed away after a short but severe illness. 'To cope with the pain I had to tell my story. At the same time I also wanted to tell others, in all its details. That way I could relive all the memories, the things we had together, with all the feelings.' In doing so, she discovered that her mother was not only important as a mother, but also as the only link with her Korean identity. 'This suddenly fell away. I was born in Seoul, but grew up in America. My mother showed me, smelled and also tasted our culture. Without her, I was in danger of feeling less Korean.' By describing her memories, she started looking for those roots again. The book is therefore called in full: Crying in H Mart: a memoir. 'And I want to keep that memoir now, after I rediscovered it.'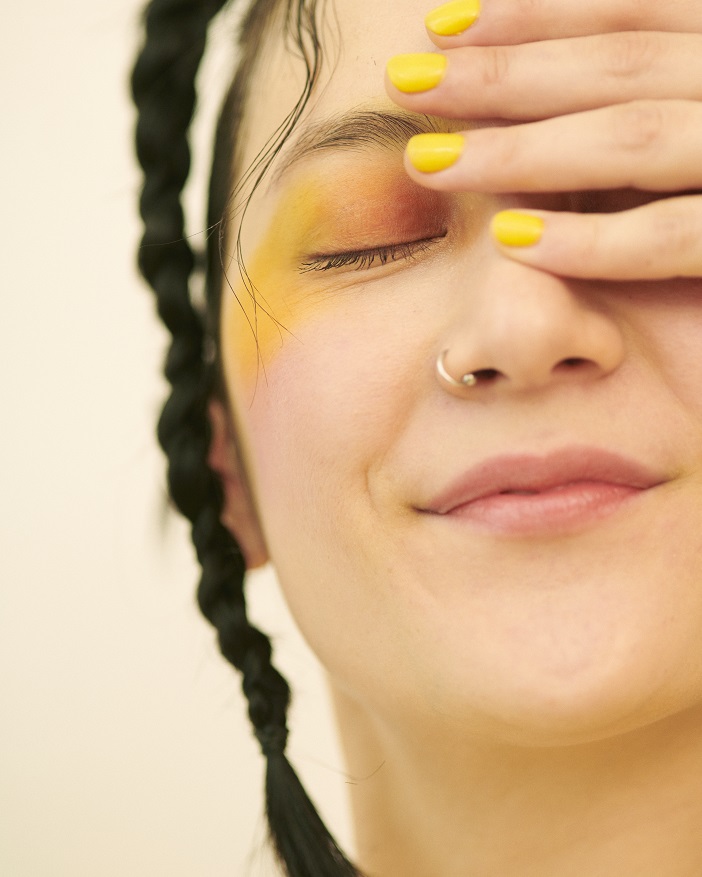 Her debut album "Psychopomp" was also about the processing process, but musically. 'In the book some songs from that album are quoted and elaborated on. Opener "In Heaven" is about our dog who, to her sorrow, discovered that her owner was no longer there. That is also reflected in the book. In "Rugged Country", my dad slides my mother's wedding ring onto my finger. A psychological moment: I became the woman in the house, so to speak.' "Psychopomp"'s album cover features a photo of her mother, along with a friend. 'My mother is the one who holds out her hand. She was there somewhere about twenty years old…' Symbolic.
The cause and subject of both the debut album and the first book may be the same, but they stem from a different phase of processing. 'The book has a writing period of five years, "Psychopomp" was created immediately after her death, in a kind of reflex, in just a few months. I was in the house in Eugene for six months, helping my father with everything. All I had to myself was making that album; Very different from when writing the book.'
After "Pychopomp", Japanese Breakfast released the album "Soft Sounds From Another Planet" in 2017. A widely appreciated record, in which Michelle went in search of new musical paths. The tone was mostly dark and melancholic. And now there is the new album "Jubilee". This has clearly turned out to be a happier album. Perhaps partly due to the writing process of the book. 'It certainly helped me process things from my life, or put them in perspective. But besides that my mother's death also comes to lie further and further behind me.'
She now has her life well organized, she says herself. 'I have my dream job, can perform all over the world, and was even allowed to write a book. Maybe I had to go through the difficult and sad things to eventually make a happier album.' She has also challenged herself to consciously come up with 'something new. No longer the dark side, but rather the other, sunny side, illuminating human existence.'
She looks youthfully enthusiastic when she talks about her newest album "Jubilee". 'I now also have a lot more self-confidence as a musician, and also as a producer. I have more experience and I notice it.' She laughs exuberantly: 'It just sounds better, haha.' And she tries to convey that in her new tour, for the time being only in America and hopefully in 2022 also in the rest of the world. 'We still work with the same band, but I'm going to bring a few guest musicians, such as a saxophonist and a violinist. Then it sounds fuller and bigger on stage.'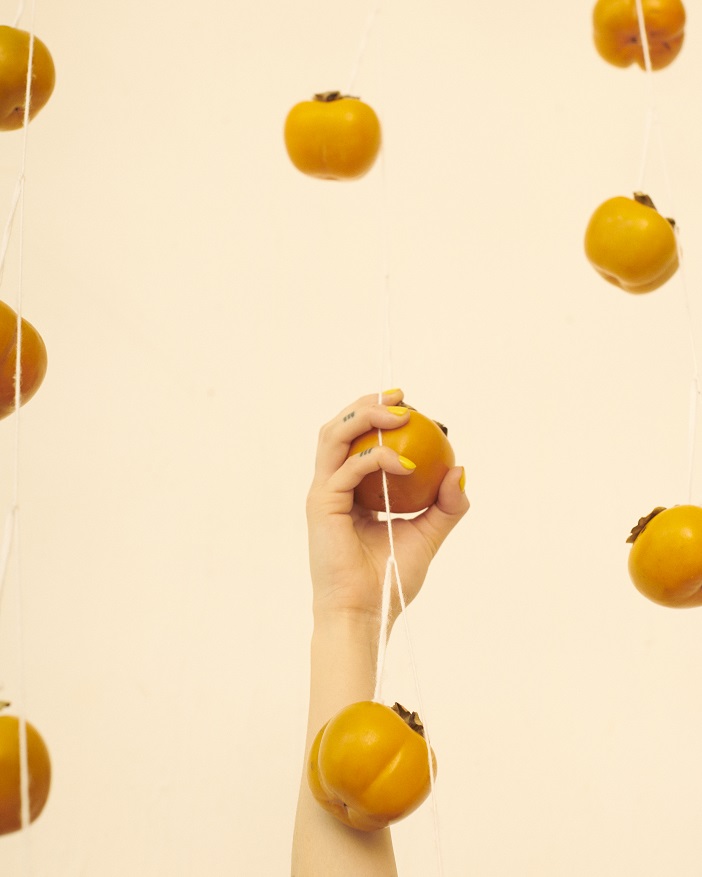 But rest assured: 'The Japanese Breakfast sound is still recognizable, sure, but it sounds more mature now. For example, "Jubilee" is also very diverse. I wanted to give each song its own world.' Take, for example, "Be Sweet" and "Posing In Bondage", the first two singles that are apparently miles apart, yet quintessentially Michelle Zauner… 'But the calling card of "Jubilee"? "Paprika", therefore also the opening number. It reflects my ambition in music, in everything you will hear on this album afterwards.'
Ambition, prosperity. Michelle Zauner is doing well. She ends a frank conversation with a pearl of wisdom: 'Make room for the joyful sides of life.' It is no coincidence that this wisdom parallels her new album "Jubilee".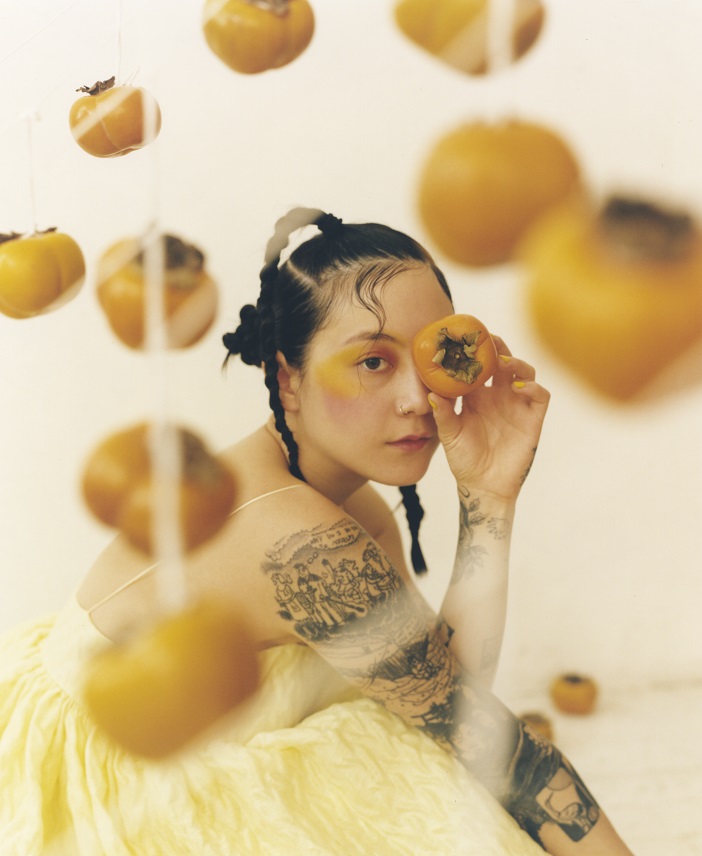 ---
Don't forget to follow our Spotify Playlist: