George McCrae: It's all about love
|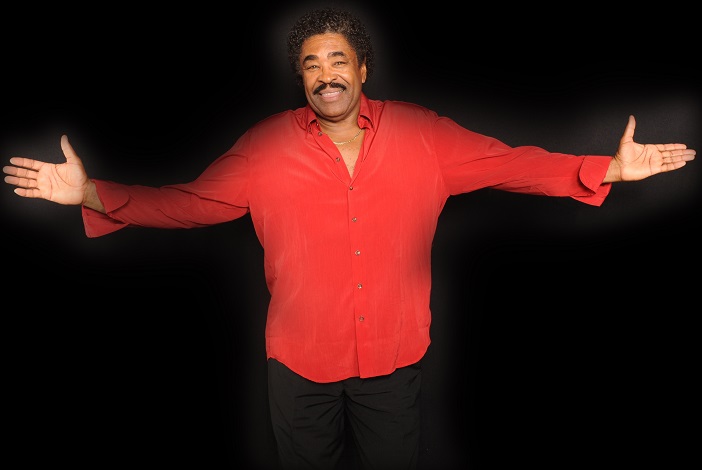 In 1974 George McCrae became world-famous with his hit 'Rock Your Baby'. The song topped the charts in dozens of countries for weeks, including in the United States, The UK, Austria, the Netherlands, Germany, Norway, Sweden, Canada and Belgium and has now been streamed over 33 million times on Spotify. His latest album 'Love' was released in 2016. Maxazine spoke to George McCrae, the worldwide ambassador of love.
From the end of 1988 George is together with the Dutch Yvonne. George has been living for more than thirty years in Aruba and the Netherlands. Limburg to be precise. "Yvonne, whom I am now married to, proposed in 1989 to go to Aruba. It immediately felt like home and bought a house. We have a good time here. Just like we have in Limburg ".
Aruba
George currently resides in Aruba, an island that has also been affected by the coronavirus. "The first tourists are starting to come again, but everyone is careful. We keep our distance. I am 75 and I am very careful. Even scientists don't know how the virus will develop. I stay at home as much as possible and I'm actually quite busy. Gardening, calling my family and writing and recording music in my studio here at home. I have a good life here and love Aruba. It is a friendly Island".
Florida
George McCrae grew up in Florida in a large family with nine children and regularly travels to America for friends and family. Where 'Rock Your Baby' topped the charts for several weeks in 1974 – just like in many other countries. After 46 years he is still being recognized in the streets. "Not that they ask for a signature, but people like to have a chat or ask how I'm doing."
The dance floor fills up
Wherever George McCrae goes in the world, from Florida to Limburg, George has been reminded of his 'Rock Your Baby' for almost half a century. How does that feel? "Well, I have no problem with that. On the contrary. After all, the song has also given me a certain status. The significance of 'Rock your baby' to the music industry was great and heralded a new era, that of dancing in a disco. The song is still rock solid. Play 'Rock Your Baby' and the dance floor will fill up. That still makes me proud and I am blessed that the song is still so appreciated after 46 years," said George.
Voice
His high and striking voice made George McCrae world famous. The foundation of that voice was born in his early childhood. George: "From an early age I was in a choir with a tenor from whom I learned a lot. In addition, I listened a lot to opera singers such as Pavarotti and Mario Lanza and my mother was a soprano. As a child, I always imitated her and tried to match her high soprano voice. And beyond that, I'm simply blessed with my voice. "
In 2016 – after 32 years – his last album 'Love' was released; An energetic and refreshing soul record that fills the dance floor and on which George carries the subtitle 'The Worldwide ambassador of love'. A year later, George performed for the BBC in Jools Holland's 25th-anniversary show. One thing stood out both on the album and during the TV show: His high voice has hardly lost any quality.
Warm up
"Well, I don't really have a special way or technique to keep my voice right. I sing a lot because a voice is like an instrument, you have to keep practising and playing a lot to maintain quality, technique and playing. Of course, I also have to warm up my voice first. "An answer he then completes with a short demonstration.
Beethoven
George McCrae was a world star in the 1970s. We are half a century further now, times have changed and music movements follow each other. I am therefore curious what George himself listens to now. "René, I listen to classical music, jazz, gospel, hip hop, soul. Every generation has innovative and pioneering artists who bring something new. With its own message. Take Beethoven; His music is now called classical, but actually Beethoven and his contemporaries were Rock 'n Rollers. They heard something, wrote it down and made music out of it. The human brain is so creative. I also enjoy my grandson. He produces hip hop and rap artists."
Smarter and wiser
George's opinion of the developments in the music industry is less perspective. "The industry has changed so completely. It is now much more electronic. Record a song, post it on the internet and you've created your own music or hit. That was different in my time. You signed a contract and if you had a hit, the battle over the royalties started. In that sense, today's generation is much smarter and wiser haha," George acknowledges.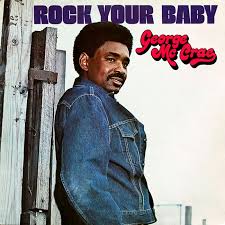 Mick Jagger
His last comment in no way means that George would have handled things differently if he could turn the clock back. On the contrary. He proudly looks back on his star status in the 1970s. "I wouldn't have done it any different. I played with and met many famous and good artists and musicians. Like Ringo Starr, George Baker, German artists and, oh yes, Julio Iglesias. I was on stage with him in Spain in 1975. "
As a backing vocalist, George can be heard in 1974 record 'Monkey Grip', the first solo record by Rolling Stones bassist Bill Wyman. This is one of the reasons why he remembers meeting Mick Jagger. It was not long after the release of that album. "I sat next to him at the Annabel's club in London. Many rock stars came there. It was in the seventies. Jagger joked about my collaboration on Bill Wyman's album. He thought that was a mistake by me haha."
Studio
Back to the beginning of our conversation. In Aruba, McCrae not only fills his days with gardening and calling family members but, as said, also recording and writing music. "I only work in my studio at home where I record my songs myself. I write the lyrics myself. After all, there is certainly a lot going on in my head at this time. I send the lyrics online to my daughters in America, who are doing music as well, just like my grandchildren. They then complete the texts. And I send the voice recordings to musician friends who then add a guitar sound to it. There is technically so much as possible nowadays. Unbelievable"
Here and now
That brings our conversation not only to the question of whether there might be another album but also to deeper philosophical issues. "I am 75 years now and live day by day. My future is the next day. You never know how life goes on. Especially in corona time. I live in the here and now and am where I am at that moment. I make daily calls with my family, children and grandchildren in America, Belgium, the Netherlands and Germany and enjoy when I am in the Netherlands, in the paradise of Aruba or in America, although I don't like to be there for political reasons now," George confesses.
Why George McCrae and no one else can bear the title of "Worldwide Ambassador of Love" becomes clear when he closes our conversation with an urgent message to the reader and the rest of the world. "I wish we would love each other again in the world. Especially now. We all need each other. No one excepted. All countries. All the people. 'WE ALL NEED LOVE'!"
---
Don't forget to follow our Spotify Playlist: