Ann Wilson's Fierce Bliss: Emotion transformed into rock'n'roll
|
The room in which she gives the interview is almost as interesting to look at as Ann Wilson's appearance. The overwhelmingly white, decorated with mysterious figurines and Persian carpets, forms a multicoloured backdrop for the versatile musician who seems to personify 'rock-chic' with her pearl necklace held together by a sturdy safety pin.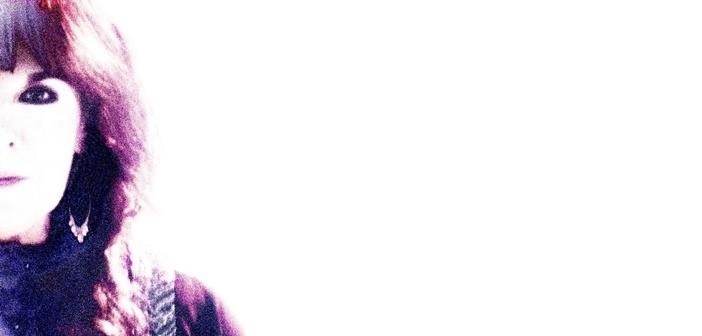 When she enters Zoom's conference room at the appointed time, the star who achieved worldwide fame with Heart classics such as 'Barracuda' (1977) and 'Alone' (1987) has a relaxed, interested attitude, occasionally giving way to passionate expressions. The latter is the case when she talks passionately about 'Fierce Bliss', her latest solo album released by Silver Lining Music. Ann describes the album as springing from an almost spiritual mindset: "I think my own soul psychology is completely woven into this album. All the songs I've written for this album are introspective, but at the same time have something universal about them. I think the name 'Fierce Bliss' mainly refers to how the experience of making the album made me feel. The musicians I worked with and my mood were aggressive and energetic and just really creative, I loved it! It was such a good feeling: fierce bliss, you know."
It may seem contradictory that aggression is such a formative part of happiness, but Ann chuckles when asked about her statement that she writes best when she's angry. "If someone is angry, he loses his filter: words are no longer chosen carefully, you just speak honestly and openly. Sometimes you scream, sometimes you're just mad, right? At least you don't waste time on flowery language," she laughs, "you're just direct. The song "Greed" was written in such a state, reflecting the degree of materialism our culture now revolves around. I've never seen anything like this before. So extreme! Always wanting more and more and more, it's all about you. There isn't even a 'self', and yet everyone is all about themselves. haha!" That last comment shows how Wilson, described in press releases as a "warm, wise person" with a "calm, serene spirituality" on "Fierce Bliss" combines her almost philosophical ideas with social and political criticism. That's not just a way of self-expression, according to Ann, she sees it as an obligation: "I think artists should be participants. They have to speak up because they have the ears to hear it: many listeners. I think they have a responsibility to share their thoughts."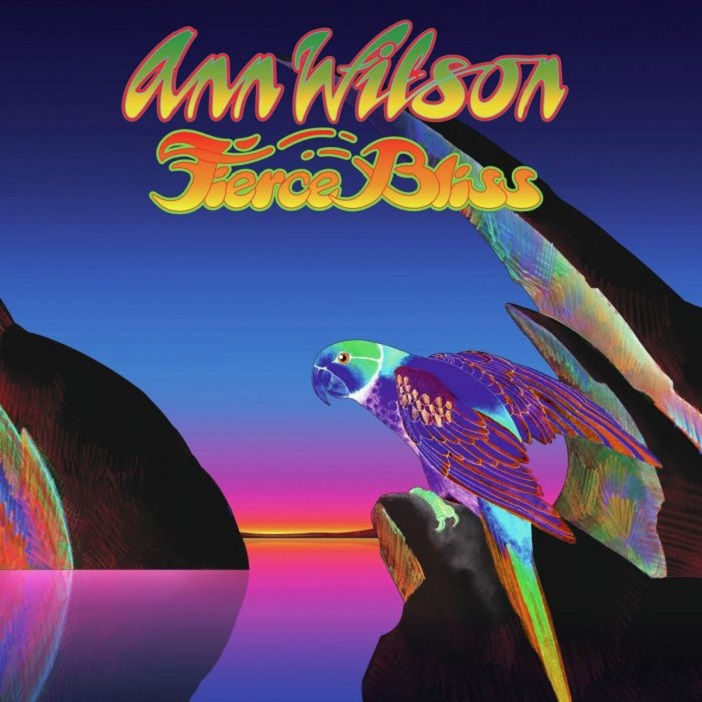 That these should not always be problems on a national scale that are looked at with seriousness is apparent from the Instagram column 'Ask Ann' that she shares with her following. Amused, Ann talks about how her listeners come to her with their personal problems: "'Ask Ann' is an advice column with a wink, because… well, I've been around for quite a few decades and I've gathered quite a bit of wisdom. I'm in a bit of an advantage just by having lived a long time. I don't see myself as a know-it-all, I can't help people with their marriage or anything – but on a personal level I can say; you know, I got through my situation just by…" (Ann exhales loudly and quietly), "you know? Try to relax. Anyway."
Besides her personal reflections, there are also two covers on 'Fierce Bliss', which show a different side of Ann's musical craftsmanship. Robin Trower's song 'Bridge of Sighs' drew Ann through its black theme: "I've always thought it was a great blues song. It's so much heavier than most of the others. A lot of it is about addiction, being drunk – or broke, your boyfriend or girlfriend being unfaithful to you and things like that… well, 'Bridge of Sighs' is about existential anxiety, being on the edge of the abyss. It's so dark, so heavy! I think it's a great idea for a blues song." A pleasant change can be found in the other cover of the album, Queen's classic 'Love of My Life', recorded with one of the several distinguished guest musicians who figure on 'Fierce Bliss'. "I thought, how cool would it be if it was just fleshed out into a really simple, organic song, and done as a duet? My voice is kind of rock and raspy, so the duet partner, the man, must be an angel, right?" Anne laughs. "I chose Vince Gill, and I was lucky because he said yes. He did a wonderful job!"
Although 'Fierce Bliss' was recorded in a world in which the coronavirus still played a significant role, the influence of the pandemic is not audible on the album, according to Ann. "I wrote from home but never had good experiences with sending files around and recording with people remotely. What we did was: we got our vaccinations, put on face masks, and went into the studio. We were really together, physically, in the same room – and in doing that you get a spark, by musicians actually playing live together. 'Fierce Bliss' has it, that 'real'. It is an album with real musicians playing together. It is not a digital construction." That spark has led to more than just an energetic album. The band with which Ann recorded 'Fierce Bliss' was such a successful line-up that the musicians decided to stick together and tour with Wilson with the new album and even newer songs that are now in the works in a studio in Nashville.
A European tour is also planned for the fall, although such plans remain uncertain due to pandemic and political circumstances. In any case, Ann can't wait to conquer the world's stages with her latest collection of music and her wildly enthusiastic band. 'The album turned out so much better than I thought. I think it shows me as exactly the songwriter and singer I am today, in a very authentic way. The band is good, and there's something for everyone on that album – there's rock, there's ballads, great guitar playing, Kenny Wayne Shepherd and Warren Haynes, Vince Gill… So much cool stuff happens on this record!' For those who follow Ann Wilson faithfully and for those who want to get to know her: "Fierce Bliss" is now available on CD, vinyl and as a stream.
Article originally published on Maxazine.nl. Translation by editors Maxazine
---
Don't forget to follow our Spotify Playlist: