Country Singer Aaron Bozwell Is Ready to Take the Next Step
|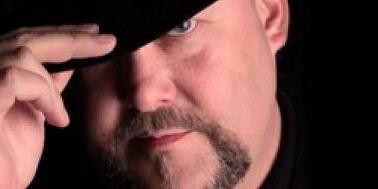 Aaron Bozwell, a country singer-songwriter from Hendersonville, Tenn., has it all – almost. He has great songs, a powerful voice and a hot country backup band. He has a legion of fans that come to hear his music. All he really needs is the financial means to produce his new album, White Clouds. It includes 10 songs that have been written in the past year. They're catchy, melodic and moving.
He has released four previous CDs, the most recent of which was 2013's It Ain't Over Yet. His new album, however, promises to be the best of all, by far. Bozwell has a team of top-flight Nashville musicians ready, willing and able to lay down the tracks for White Clouds. "The time is right for me to record a really good album with some top-notch musicians," he said. "Not that my other CDs weren't good. But I think I've come into my own as a writer and a performer, and I want the music on my new album to reflect that."
"If we can just get this project off the ground, I'm sure people are going to love it," he said. Bozwell needs $30,000 for studio time, musicians, engineering and mastering, not to mention marketing, promotion, a video and tour support. In order to generate this capital, he has launched a Kickstarter campaign, which can be viewed at www.kickstarter.com/projects/1992632705/white-clouds-album-to-be-recorded-with-extreme-pro.
Those who would like to support this project can make donations of any amount. For contributions of $20 or more, perks are available, such as autographed albums, T-shirts and webcam performances. For $2,000, you can have Bozwell and his band play a three-hour live concert for your organization, school, place of worship or business. For sample tracks of Bozwell's country music, visit www.reverbnation.com/aaronbozwellmusic.
In addition to giving away albums and T-shirts, Bozwell wants to work collaboratively with other musicians. In exchange for donations, he will list the web links of other bands and singer-songwriters. "It's a joint effort to drive more traffic in both directions and increase our fan bases," he explained.
---
Don't forget to follow our Spotify Playlist: