The Black Mamba pays tribute to Amsterdam by night
|
Portugal was represented by The Black Mamba at the Eurovision Song Contest in Rotterdam. However, their song "Love is on my side" was inspired by Amsterdam; through the nightlife in the Red Light District, to be exact. Now they are returning to that red-light district. To the open-minded seventies vibe for their latest album "Another Night in Amsterdam".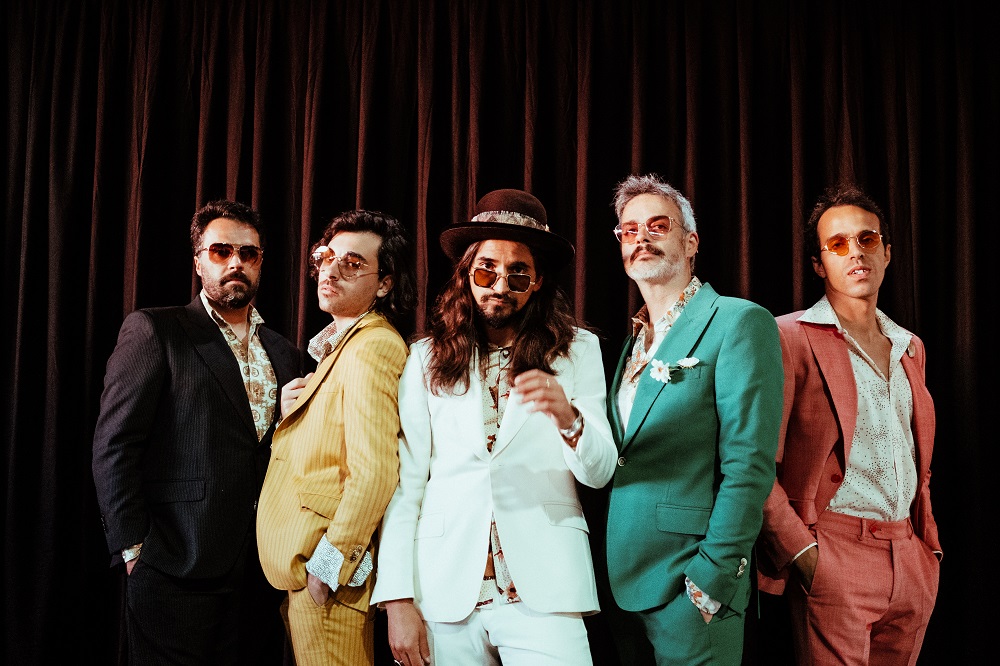 During our conversation, singer Pedro Tatanka is relaxing in his own studio in Portugal. 'Don't mind the others. They are getting everything ready for the recording of our album. The rest of the band will be here shortly.' That band is The Black Mamba. The album will be "Another Night in Amsterdam", their fourth in a row, after their debut in 2010.
Pedro and the band have a special relationship with the Netherlands. 'I even lived there for a few months, in 2006 in Rotterdam. And I also went there during tours.' Like in 2018, when the inspiration for the new album was inhaled like a mind-blowing joint. 'We performed in Amsterdam, at the Bulldog Hotel, five nights in a row. And we were staying somewhere around the corner. You only had to go out into the street and the strangest and most crazy people would come by, with their stories, their lives. It was so inspiring to us that we wanted to capture that on a record.'
A return to their roots, it seemed. 'In our first two albums (2010's "The Black Mamba" and 2014's "Dirty Little Brother"), our world was quite bohemian, so to speak. But of course, we also got older and more bourgeois, had children. But in Amsterdam we rediscovered our old lifestyle and also the style of writing and making music.'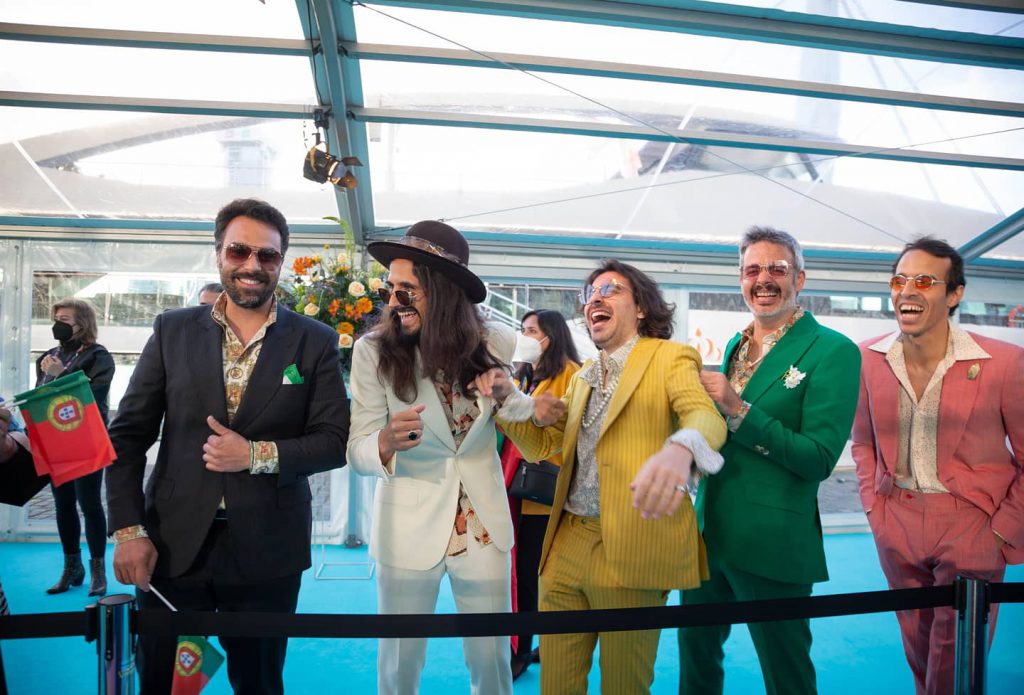 However, the planned album had to be put on hold due to another big event: the Eurovision Song Contest, not coincidentally, in the Netherlands. 'That became a real game-changer in many ways. In Portugal we already had a great career. Now we are known all over the world.' However, the road there was not easy. With an English number for a Portuguese representative. Pedro explains. 'In Portugal, songwriters are invited to the Festival da Canção, the Portuguese song contest. The songwriter decides whether to perform the song himself or have someone else do it. You should know that besides The Black Mamba I also have a career as a solo artist. Then I perform under my last name Tatanka, and I sing in Portuguese.' You can already feel the dilemma coming… 'When I was given the honour of writing a song, I first wanted to do it in Portuguese. No other language had ever been sung in the 55-year-old Portuguese festival tradition, so it made sense to participate as Tatanka in Portuguese. But I soon began to have doubts. The look it would have worldwide… With one song, in three minutes, in front of 200 million viewers… the fame we've always wanted? With The Black Mamba, in English…? We would never get that chance again.'
In the end, the 55-year tradition was broken: the Portuguese national song contest was won with an English song…. And Portugal responded. 'Yes, for the first few weeks we were almost only asked 'Why?' And I respect the idea that Portugal can only be represented in Portuguese. But on the other hand: Music is a universal language, a feeling. Something that touches you, that's what matters. And in "Love is on my side" there is the feeling of Portugal, the melancholy.' In the final, the whole of Portugal was behind their Black Mamba. 'We were really Portuguese. That made me proud. We finished twelfth, but we could have finished higher. I know that for sure.'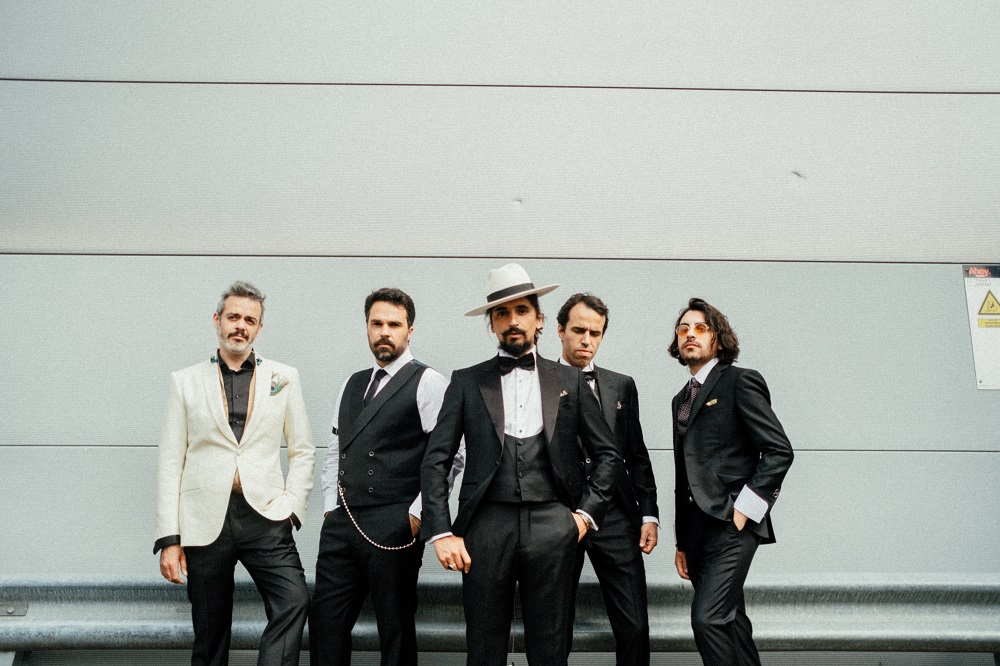 Pedro looks cheerful and talks proudly. 'It was a once in a lifetime experience. It gave us the natural confidence to go one step further, in music, in performance. With performances in the biggest halls, in TV shows, even as far as the United States and Rio. You get to represent your country and culture all over the world. That is beautiful.'
Curiously, Portugal was represented by the song "Love is on my side", which was completely inspired by Amsterdam. And until then also the only song that The Black Mamba had taken from their stay there. 'That's why I'll be going back to Amsterdam a few times soon. I need that city to finish the album: the people, the subjects, the feeling. I also hope to meet the types of those days again, with their stories.' Whether the main character of "Love is on my side" will also be found, that is the question. 'She was probably from Eastern Europe, but I don't even have her name. She told her life story, how she became addicted and ended up in prostitution. But also that she still believed in love, real love. Of course, it would be great if I could meet her again and tell her that my song is about her.'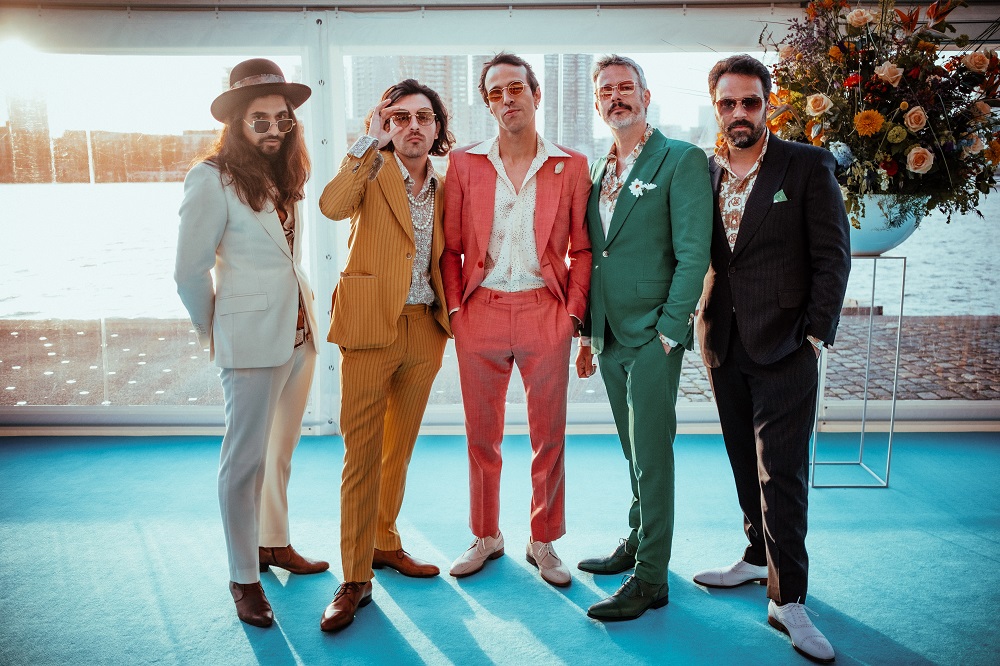 The album will be appropriately called "Another Night in Amsterdam". This is also followed by the cheerful single "Crazy Nando", released during the song festival in Rotterdam. 'An everyday man who dreams of being a casanova, somewhere in the seventies, with free love.' According to Pedro it is a good reflection of the album. 'That seventies afro-American vibe, like our idols of the time, Solomon Burke, Al Green and all that. And with nice soul and funk.' And probably with a new version of "Love is on my side". 'A version that fits the album better. With one extra verse. That was not possible then, because otherwise the number would be too long. Now it just becomes the more natural conclusion of our story.' Their Amsterdam story can only be concluded on the spot: with the album release on January 17 in the Melkweg.
Pedro sits back contentedly in his studio. 'Yes, then the circle is really complete.' For a Portuguese band that became known worldwide in Rotterdam. With a song inspired by the nightlife in Amsterdam. And now even with an entire album dedicated to this city, an ode to Amsterdam by night.
---
Don't forget to follow our Spotify Playlist: