Toto singer Joseph Williams surprises with top album
|
On February 26, the new solo album by Toto singer Joseph Williams will be released under the title "Denizen Tenant". Earlier this week we published a review of the album on Maxazine, and we called it "a true masterpiece". In addition to the new solo album, Williams and Steve Lukather presented their new touring band "Dogz of Oz" to the public a few weeks ago through a corona-proof online concert.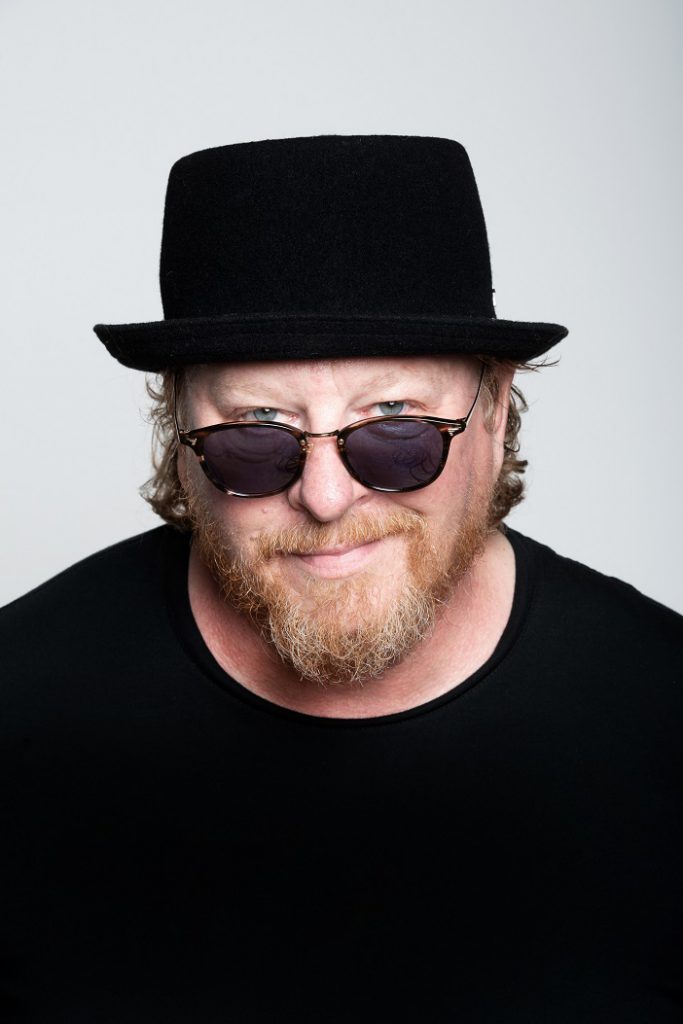 Enough reason to enter into conversation with Joseph Williams via a Zoom connection about the (realization) production of 'Denizen Tenant'. "When I started making the album I didn't have a record deal. I did everything myself and financed it myself. I only got the record deal after I finished the album. That was a very luxurious situation for me. I had plenty of time, no one to chase me, no deadlines. " He continues with a broad smile, "I am now very happy with the people of the Mascot Label group. The relationship I now have with this label is much more personal. I cannot compare that with the way of working of Sony, for example."
Of course, it is interesting to know the business side of the (realization) production, besides that we also want to know how he got this album so good musically; It sounds so modern, but at the same time it has a very organic, analogue feel about it that sounds very nice. Even before that question could be formulated, Joseph shifted to the edge of his chair. "You know, when I was young, I loved going on long journeys along the coast here in California in my car. Then I used to listen to entire albums by artists like Steely Dan, Stevie Wonder or the Beatles. I wanted to make an album that sounded exactly like that and that you can listen to from front to back."
Top musicians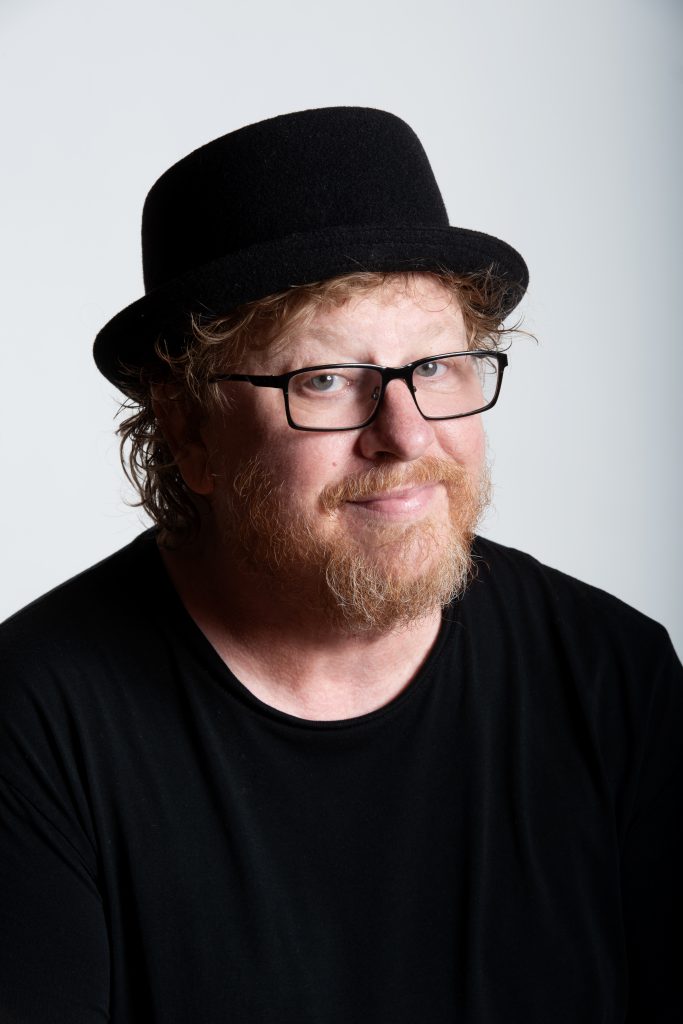 Many top musicians participate on the album, including Toto buddies Steve Lukather and David Paich as well as other old Toto live colleagues such as Leland Sklar and Simon Phillips. Yet it is different to work on a Toto album than on a solo album. "I am the only one on this album who has to be accountable. That is what is different from working on a Toto album. With Toto everyone was always a producer and songwriter. If you work that way together, then you always have to compromise. Now I could make the album exactly the way I wanted it myself. I could also work with the musicians I really wanted to join. That is different from playing together in a band, in which you have a regular drummer have, or a regular bass player or guitarist. "
"I loved being able to work with my favorite musicians," continues Williams, "When I was a teenager, I had a band with my brother, including Mike Landau. We played in the clubs and around LA. When I started making this album I called Mike and told him that I wanted to make another old fashioned album, that feel. So when I started with the album I already had this idea, I already assumed that Mike Landau joined in. So the songs are made in Mike's way of playing. Later it became clear that I needed Simon Phillips for one song or Steve Lukather for that guitar solo."
Solo
There are artists who find it easier to work on an album as a band, while others prefer to work solo. Joseph belongs to the latter category. "I find it much more difficult to work as a group. You always have to take everyone's ideas into account. You always have to make compromises. Now that I was responsible all by myself, I had no one to argue with anymore, that is wonderful to work! ", the musician admits.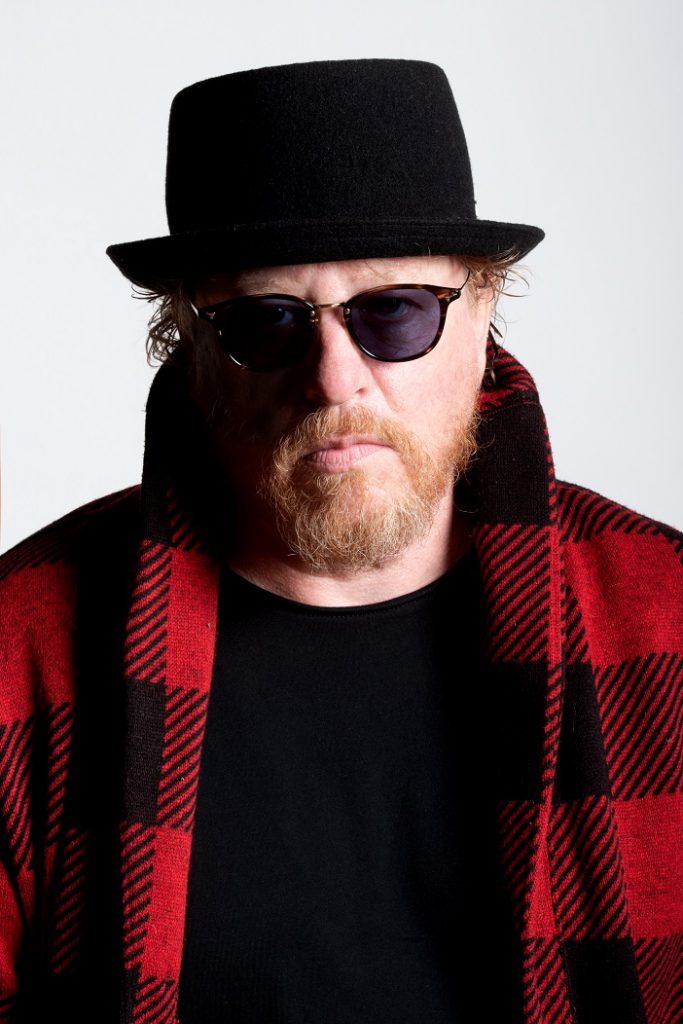 Every album has some essential songs. Songs that cannot be exchanged and simply belong on this album and nowhere else. The moment we talk about it, a slightly longer than easily felt silence falls on Joseph. Williams sits down in a thinking position and after a few seconds the answer came after a deep sigh: "Then I won't even get to two or three songs. "Never saw you coming" has been the track for me from the beginning that should serve as the starting point for the album. I already started working on that song in 2016. It has become a four-year process. I wrote something to it now and then, sometimes I left it for months. Then I sent a demo to Mike so he could add some guitar parts. So it went back and forth for years. In 2020 I finally had it ready and wrote the final text. So it's not meant to be a concept for the album or anything, but to me, it's clearly the starting point for the process that eventually led to this album. "
Studio
Joseph Williams sings exceptionally well on the album. Obviously, he was always a top singer, but on this album, (he sounds) his voice sounds extremely good (by voice), the harmonies and backings, everything sounds fantastic. "You heard that correctly and it can also be explained. After the last tour, I had a special studio built, which is completely focused on recording vocals as well as possible. In that studio, I have two different setups to record vocals that are both made exactly the way I wanted them. I can tell you that helps immensely. "
Joseph is happy with his new studio and that translates into complete peace of mind for the musician. "Because I have that studio, I can work on my arrangements day and night without restriction, if I want to, and I can record layer by layer exactly as I want. The attention you hear for the vocals is mainly because of that. It is a joy to be able to work like this; I've never really had the opportunity to spend so much time recording the vocals for an album. "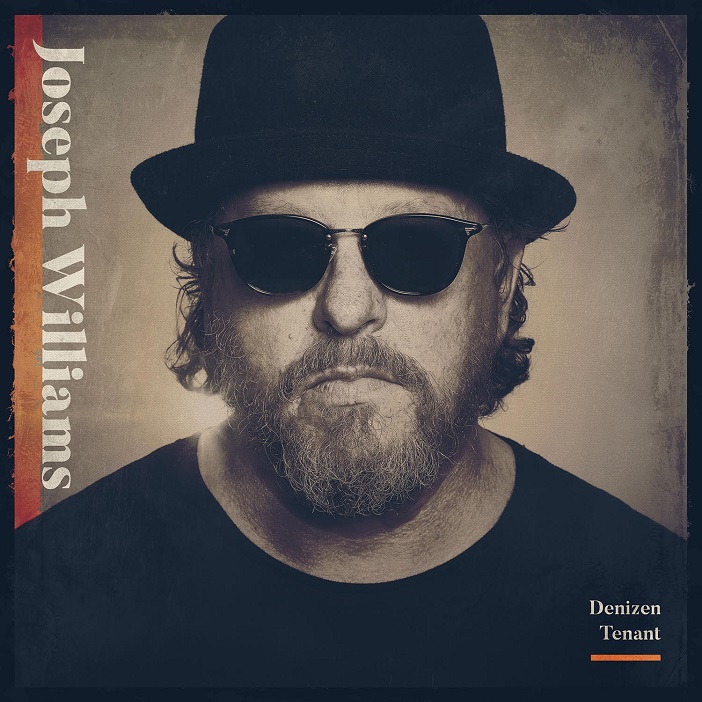 Toto
The album features a song that really carries the Toto spirit, "Liberty Man". Not surprising when you see that it was written together with Paich. "Yes, I wrote it together with David Paich, and it is indeed true that it has the feel as if it could have been on 'The Seventh One'. I had the idea from the start that Simon Philips should be drumming on this song. This track is perfect for him. Leland and Luke play on it, and of course, Landau who goes over it even more. So yes, 'Liberty Man' sounds the most like the old trusted Toto because it is mainly because it has Paich's stamp pressed on it. "
So much attention to the vocals, the harmonies and the overdubs. Singing is in his blood, that is clear. But can you also inherit the necessary music-theoretical knowledge that is needed to make these kinds of arrangements, or do you really need to do a conservatory study? "My mother was a singer from whom I learned a lot. I grew up at home, with my father's musical work always around me." Joseph Williams' father is the world-famous cinematic composer John Williams, responsible for the music of Star Wars, Jaws and Jurassic Park, among others. "My brother and sister, my whole family, we speak the language 'music' as if it were a second mother tongue. I have never had any formal musical education or anything. I have learned a lot from my father and my mother. I learned a lot about music theory and about arranging, even when I was very young. "
Daughter
The album features two covers, "Don't Give Up" by Peter Gabriel and Kate Bush and an oldie from the Beatles, "If I Fell". On 'Don't give Up' he sings together with a singer who is unknown at first sight. A big grin appears on Williams's face and he starts: "I recorded 'Don't Give Up' with my daughter. The idea of recording that cover and that of the Beatles arose during breaks in the recording. I have the habit of watching some Youtube videos. When I saw 'Don't give up' like that I realized what a beautiful song that actually was. Actually, just for fun, I made the first recordings made a first piano version for that. I was caught by it and then I played all the tracks in full. "
"After I recorded it, I obviously had to find someone for the voice of Kate Bush," the singer continues, "I also felt that the lyrics of the song could work well as a kind of father/daughter conversation. My daughter Hannah is a professional singer and she can sing enormously in tune. Besides that, she also has a very beautiful angelic voice. I thought it was a very nice song to record with my daughter. "
Dogz Of Oz
Because of the Corona virus pandemic, Joseph cannot do live promotion for the album for the time being. "Here in the USA and certainly in California, Corona has struck very hard. Fortunately, I have remained healthy so far. We hope that we will get out of this situation soon. Look, when Lukather and I are vaccinated, we are ready to go. We have in late summer some shows are already planned in Germany, but we really want to play all over Europe with the 'Dogz Of Oz' tour, in which we play all Toto hits and deep cuts with the best session musicians, and we also bring our new solo albums live, because we know people want to hear that. " But until then we will have to make do with his latest solo album "Denizen Tenant".
Photo's (c) Alex Solca
---
Don't forget to follow our Spotify Playlist: