Joseph Williams – Denizen Tenant
|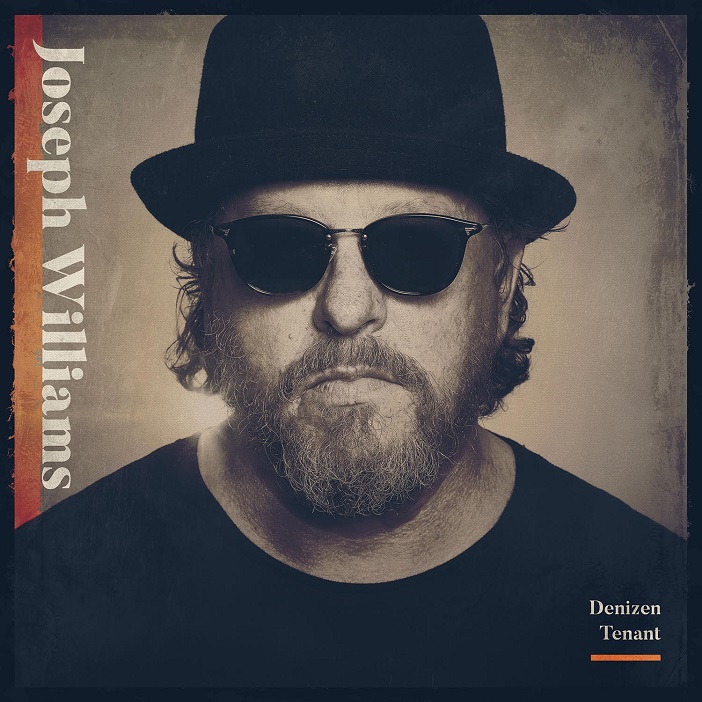 On February 26th, the highly anticipated new solo album by Toto singer Joseph Williams will be released worldwide in a simultaneous release with the new album by Toto guitarist Steve Lukather. On the album, which was entitled "Denizen Tenant", we hear eleven songs, two of which are well-known covers.
"Denizen Tenant" has become a masterpiece; A beautiful record, where Joseph manages to shed his eternal and self-sought stigma of a recurring Toto singer. Williams sings better than ever on this album and definitively establishes himself as a writer of very beautiful contemporary pop-rock music, which sticks better with every turn.
So, why is the album a masterpiece? The reasons are simple:
a perfect production
musical craftsmanship at the highest level
original songs that surprise compositionally
vocal arrangements in particular excel in originality
the execution is put down to perfection.
Production
The album sounds fantastic. Of course, we know the Toto sound as the signature West Coast AOR sound, but in this production, Williams adds a hint of longing for that fat, original seventies sound. As if it were a well-aged red wine, you can hear a bit of the sound of Steely Dan, for example. Overall the sound is deep, with fat basses, but at the same time nice and transparent, so the vocals, in particular, are very nicely integrated. It is clear that a lot of love and care has gone into the production of Williams, together with Jay Gruska, who we mainly know as a composer for film and TV series. It is not surprising that Joseph, son of John Williams, the man who gave us the film scores for Star Wars, Jaws and Jurassic Parc manages to make a product that indeed sounds like a cinematographic pop-rock album.
Musical craftsmanship
Of course, a good album is made with excellent musicians and Williams has collected a dozen or so of them on "Denizen Tenant". The line-up reads as a who's who of the best session musicians of the last 40 years. Williams draws on the musicality and experience of old Toto colleagues such as Wrecking Crew legend Leland Sklar on bass and Simon Phillips on drums. Living legend Mike Landau plays the guitar and of course Toto buddies Steve Lukather and David Paich also play along. Indeed, the usual suspects, but just put them alltogether. To make it all even more exciting, keyboard player Jeff Babko (yes the one from the Jimmy Kimmel Live band) does a great job as well. Which means that the album has an overload of musical virtuosity. Williams as a producer, however, took all of this talents and experiences and brought it all together to serve the songs. It is a relief to hear that it is all about the songs and not about the muscles of virtuosity.
The tracks
The songs on the album are the resdult of years of collaborations with others. In the corona period Williams was able to use plenty of time for this, which led to beautiful compositions. In addition, Williams also asserts himself as a lyricist who is not afraid to give us a candid insight into his life.
Williams did not choose the easy way. "Denizen Tenant" has certainly not become a pseudo-Toto album, but a completely own production in which Williams establishes himself as an independent producer, singer and composer.
The only exception to this is the song "Liberty Man", which Williams co-wrote with David Paich, and in which he is supported by Leland Sklar, Simon Philips, David Paich, Steve Lukather and Mike Landau. It won't get to Toto than this track anytime soon.
Two covers
On "Denizen Tenant" Williams performs among others "Don't Give Up", original recording by Peter Gabriel and Kate Bush. On the album, Williams remains as close as possible to the original. The Kate Bush party was sung by Williams's daughter, Hannah Ruick. Hannah is a relatively unknown singer who is trying to find her path in the music scene. Dad's help is greatly appreciated and this beautiful interpretation will certainly help her further.
The Lennon / McCartney song "If I fell" is given a beautiful vocal arrangement by Williams and is taken to a higher level. Once again proof that Lennon / McCartney songs have eternal value and can still touch the audience these days if executed properly and treated with respect.
"Denizen Tenant" is an album that surprises in a positive way. It is not innovative in the sense of breaking new ground musically, but it does set picket lines on album production and from a musical point of view. In that sense, the album is indeed groundbreaking. It is not just another Toto album, not a rehash of it either. Williams has taken up the reigns and managed to break free from expectations. Respect for Joseph Williams and his album is in place. (9/10) (The Players Club / Mascot Label Group)
---
Don't forget to follow our Spotify Playlist: