Kings of Leon Drops Industry's First-Ever NFT Album + NFT Lifetime Concert Tickets
|
Kings of Leon announces the release of "NFT YOURSELF" a digital art collection drop on-sale this Friday, March 5th at noon E.S.T., that includes real-world vinyl and one-of-a-kind experiences. Made in collaboration with longtime creative partner Night After Night, the collection is being made available by YellowHeart, the world's first socially responsible ticketing platform and the pioneer of a rapidly growing trend of NFTs empowering artists to sell collectibles directly to their fans.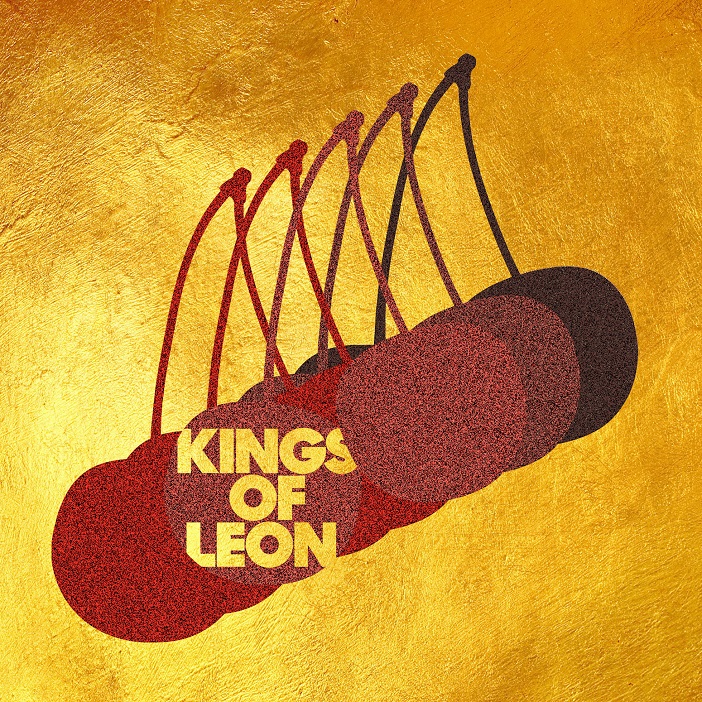 Led by Creative Director Casey McGrath, the Night After Night team is an extension of the family band's tightly knit creative circle dating back over a decade. For this collection, the power of the band's music and their new album visuals are harnessed to deconstruct, degenerate, and distort iconic band symbols and photography and the result is a stunning reimagination of this legendary band's body of work. Using no outside material, every source photograph was taken by either Casey McGrath or band member Matthew Followill.
McGrath adds, "We approached the release of When You See Yourself in such an analog way, from the band's approach in the studio to shooting everything on film and went as far as literally pulling out the scotch tape and glue sticks, and dry transfer lettering. To approach "NFT YOURSELF" with a digital art mindset sent electricity through the work. For those in the space that understand, they'll appreciate the techniques of audio-generated imaging, pose detection, and pixel morphing that we used to create this collectible art. For those that don't, we hope they'll appreciate the undeniable power and emotion that results from the collision of analog and digital."
Since their debut in 2003, Kings of Leon (Caleb (guitar/vocals), Nathan (drums), Jared (bass) and Matthew Followill (guitar)) have released seven albums ("Youth & Young Manhood" (2003), "Aha Shake Heartbreak" (2004), "Because of the Times" (2007), "Only by the Night" (2008), "Come Around Sundown" (2010), "Mechanical Bull" (2013) and "WALLS" (2016) ), sold over 20 million albums and nearly 40 million singles worldwide. The multi-platinum selling band has had five singles on the Billboard Hot 100 chart, all seven of their studio albums on Billboard's Top 200 list and two singles that reached #1 on Modern Rock radio.
With the release of "WALLS", the band garnered their first-ever number one album debut on the Billboard Top 200. In addition, they have had eight Grammy Nominations, three Grammy Award wins, three NME Awards, two Brit Awards, and one Juno Award. They have toured all over the world, playing at top venues and headlining major festivals such as Bonnaroo, Lollapalooza, Austin City Limits, and Glastonbury. Kings of Leon is set to release their eighth studio album "When You See Yourself" on March 5th.
The "NFT YOURSELF" collection includes up to 25 unique pieces starting with a $50 exclusive NFT collectible and limited-edition Golden Eye Vinyl with all proceeds benefiting Live Nation's Crew Nation Fund. This Legacy NFT open edition will run for two weeks starting March 5th at noon E.S.T.. In addition, collectors will have the chance to bid on one of six golden ticket experiences, offering fans four front row seats, each tour, to the show of their choosing, anywhere in the world, for life. Bandit #2 Wave which is one of the six golden ticket experiences and the centerpiece of this collection, is expected to fetch the highest price and will also benefit Crew Nation.
With something for everyone, the band is providing ground floor access to their fans to the emerging NFT marketplace that is shifting power back into the hands of creators. This series of collectibles will become extremely sought after as the space continues to explode.
'Here at YellowHeart, our mission is to create a symbiotic relationship between artists and fans by empowering artists to sell music and tickets directly to their fans,' said Josh Katz, CEO and Founder of YellowHeart. 'Through our NFT and smart contract technology, we are changing the way fans interact with artists. We're thrilled to be working with Kings of Leon as we pioneer a transparent, fan-friendly experience that ultimately gives control back to the artists and fans.'
"When You See Yourself" is out worldwide this Friday, March 5th.
---
Don't forget to follow our Spotify Playlist: