Malcolm McLaren Son Asks Producers of New Malcolm McLaren/Sex Pistols Biopic: 'Why The Fuck Hasn't Anyone Spoken To Anyone That Knows Malcolm?'
|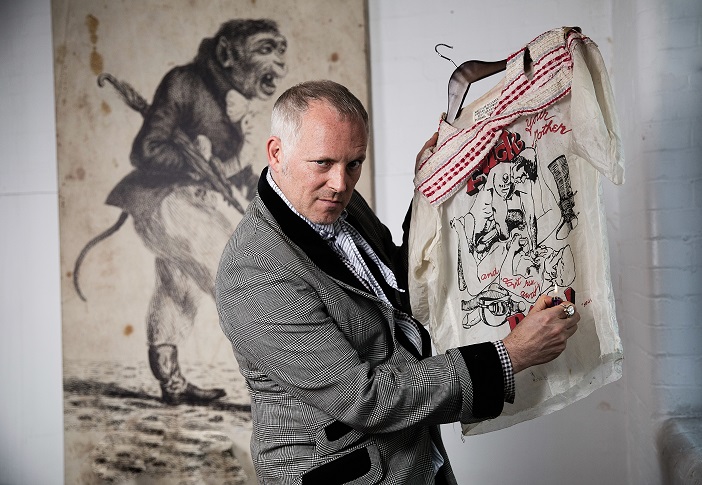 The son of Malcolm McLaren, Joe Corré, has asked the Producer's of the new Malcolm McLaren /Sex Pistols biopic, entitled 'Only Anarchists Are Pretty': "Why exactly haven't they bothered to speak to anyone close to Malcolm?"
"No one has spoken to me, Malcolm's only child, nor have they spoken to Vivienne Westwood, nor have they spoken to Malcolm's elder brother, the very well and alive, Stuart Edwards. Whatever they're making will be based on fantasy and fabrication".
The Sex Pistols have stated they haven't given their blessing for the new biopic. John 'Johnny Rotten' Lyndon said from his Twitter account: "For the avoidance of doubt, this film would be unauthorized, unofficial, and not endorsed by the Sex Pistols".
Starlight Films, who have been working on the film for the last 18 months want to cash in on the latest wave of biopics following the success of Bohemian Rhapsody with a delve into the life of Malcolm McLaren, the former manager of the Sex Pistols.
Joe Corré is just putting the finishing touches on his own full-length feature film called 'Wake Up Punk'. It takes viewers through the build-up and aftermath of his decision to burn £5 million of his punk memorabilia on the 40th anniversary of punk on the 26th of November 2016. This was subsequently followed by an art exhibition in Mayfair of several works utilising the ash from the burn priced at £6 million, including a glass-encased coffin with a recreation of the actual death mask of Malcolm McLaren.
Sources say: "Corré's deeply personal film is his view of growing up immersed in the punk scene of the 70s as the son of the Mother and Father of Punk, Vivienne Westwood and Malcolm McLaren".
"Viewers witness the phenomenal condemnation Corré received for deciding to burn such precious punk artefacts and he shows how activism is the new Punk".
---
Don't forget to follow our Spotify Playlist: