Seal And Frank Sinatra Duet On Christmas Single "Santa Claus Is Coming To Town"
|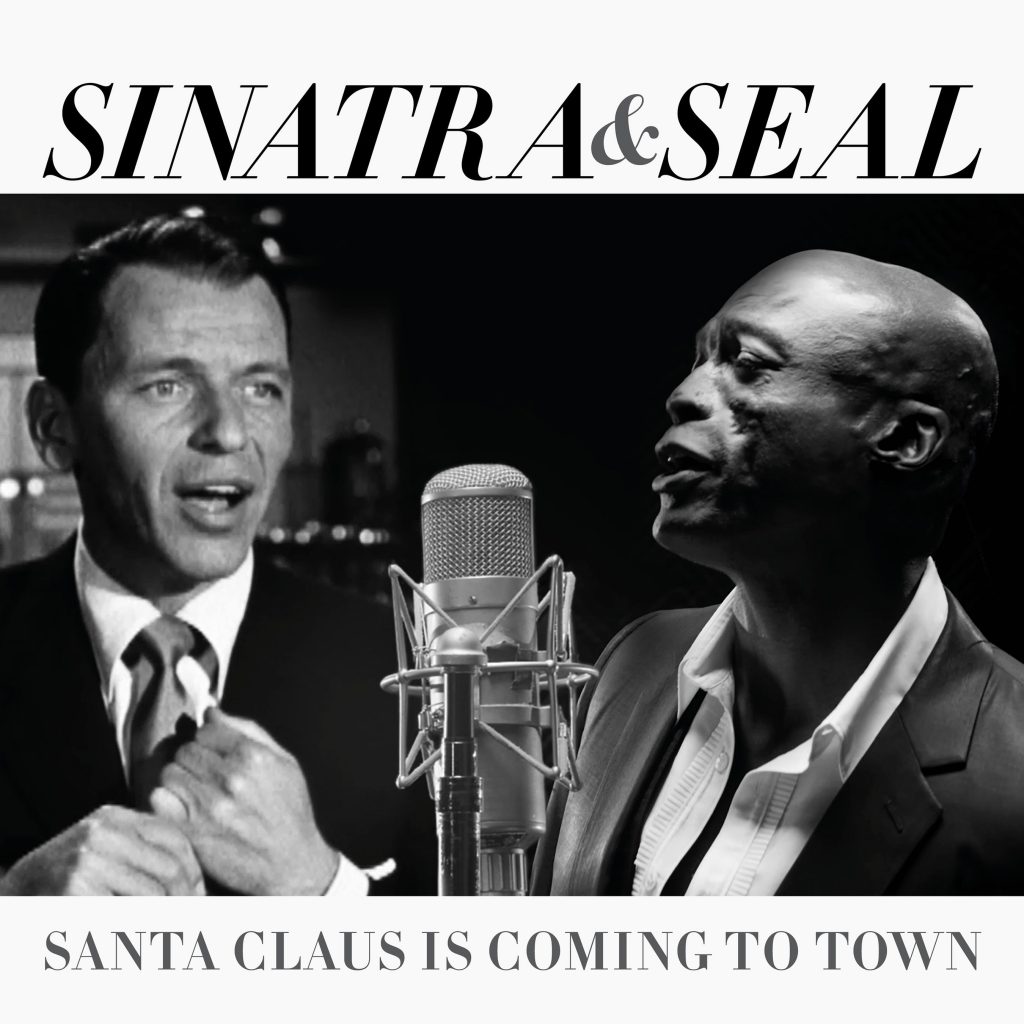 British soul legend Seal has released a duet with one of history's most iconic artists, Frank Sinatra, via UMe. Performing the Christmas classic, "Santa Claus Is Coming To Town," Seal and Sinatra sing side by side, in perfect harmony, creating a unique, one-off single, just in time for the holidays.
The dream collaboration, granted by Frank Sinatra Enterprises, is out today, ahead of Sinatra's birthday next Tuesday, December 12. The festive single will be accompanied by an exclusively commissioned video to premiere next week, showcasing both artists at their very best.
Seal said: "To play with Frank's musicians on Standards was quite something, but to perform with the man himself is beyond words."
Tina Sinatra said: "Dad's Christmas recordings are as significant to his vast musical legacy as his signature saloon songs. The new Sinatra and Seal duet of 'Santa Claus Is Coming To Town' is a joyous hoot and 'sings' to the spirit of the season."
Originally written by John Frederick Coots and Haven Gillespie, the track was first performed in 1934. Over the years it has been covered by more than 200 artists and sold millions of copies, becoming the archetypal Christmas standard known the world over.
This single continues Seal's recent affiliation with Ol' Blue Eyes, following his album Standards, which features legendary pianist Randy Waldman. The album also includes other legends, Chuck Berghofer (bass player with Ella Fitzgerald and Ray Charles) and Greg Fields (drummer with Quincy Jones and Stevie Wonder).
The songs were recorded in the famous Capitol Studios (the very studio where Frank Sinatra, Dean Martin, Nat King Cole and many others have recorded), and United Studios, which was established by Bing Crosby and Frank Sinatra.
It's a natural successor to Seal's series of soul records, made a decade ago which sold more than five million copies around the world. Standards hears Seal's signature, velvety warm vocals bring to life classics made popular by Sinatra (including "Luck Be A Lady," "I've Got You Under My Skin," and "It Was A Very Good Year"), Ella Fitzgerald ("I'm Beginning to See The Light"), and Nina Simone ("I Put A Spell On You"). Elsewhere, there are lush orchestral moments captured on "Smile" (Charlie Chaplin) and the Cole Porter gem, "Love For Sale."
The sound of Seal's new album is also shaped by three renowned collaborators: Grammy®-nominated British producer Nick Patrick (who has worked with luminaries including Tina Turner and Marvin Gaye and enjoyed huge chart success with his pioneering Elvis orchestral albums), multi Grammy®-nominated arranger Chris Walden, and legendary engineer Don Murray.
Available now, Frank Sinatra Ultimate Christmas features 20 iconic holiday favorites from Sinatra's Capitol and Reprise vaults on exclusive limited edition 2LP white vinyl, 180-gram 2LP black vinyl, CD, and digital formats.
Ultimate Christmas showcases Sinatra's merry best, from the tranquil and traditional "White Christmas," "Silent Night," "It Came Upon A Midnight Clear," "Have Yourself A Merry Little Christmas," "I'll Be Home For Christmas," and "The First Noël" to the rollicking "Jingle Bells," Santa Claus Is Coming To Town," and "Mistletoe And Holly." Sinatra's children add their voices to "The Twelve Days Of Christmas," "The Bells Of Christmas (Greensleeves)," and "I Wouldn't Trade Christmas." The collection's iconic recordings span 1954 to 1991, with arrangements by Nelson Riddle, Don Costa, Gordon Jenkins, and Johnny Mandel, among others.
---
Don't forget to follow our Spotify Playlist: