Pit Pony Return with new single "Black Tar"
|
With a rawness that owes influence to the North East coast they call home, Pit Pony are a caustic, fuzz-rock five-piece from Tyneside, who today share new single "Black Tar" which is their first new music since 2020. They also announce that they have signed to Leeds label Clue Records, home to Bored At My Grandma's House, YOWL, The Wedding Present, and more.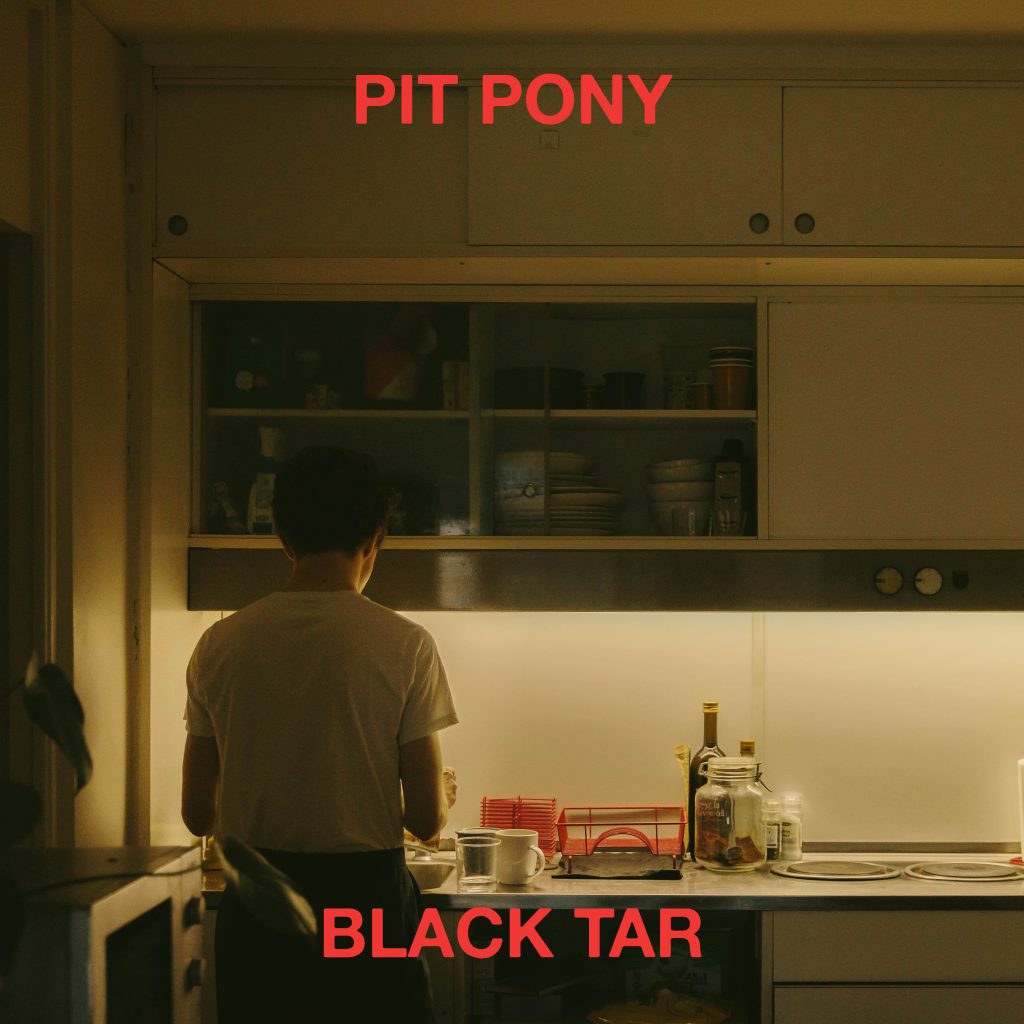 Despite a relatively modest back catalogue of just a handful of singles since forming in 2018, Pit Pony have received support from many. Armed with lots of new music and a bigger sound, the band are back with the bit between their teeth and ready to move.
With their foot firmly on the throttle, the new single "Black Tar" kicks in at 100mph and never lets up from its breakneck drive forward. Joined with a video that showcases the live energy they're becoming renowned for.
Speaking about the track, Jackie explains 'It's quite literally about anxiety, about putting the work in to improve things and going back to the beginning. Feel like you can't get anything right and you'll feel like that forever. The whole track is the same riff throughout and driven by the constant throbbing bass, really conveys the feeling of that constant cycle. That treadmill you feel like you can't get off.'
Jackie continues, 'Of course, you do get off, and you can feel better, but it takes time and work. The jagged and garagey sound lends itself to the stark melody and lyrics. It's not one to overthink. By the end of the song I'm telling myself to snap out of it and keep going.'
Over the past 6 months, the band have played three sold-out headline shows in Newcastle, supported IDLES at their sold-out Newcastle date, supported LIFE on their UK tour, and before that, sold out their first 7" for single "Hard Rainfall". The band create an adrenaline-fuelled soundtrack for vocalist Jackie to explore tales of political ineptitude, mental health, motherhood and failed relationships.
LIVE DATES
12th April 2022 – The Talleyrand, Manchester
13th April 2022 – New Headingley Club, Leeds
14th April 2022 – The Vaux Room, Sunderland
16th April 2022 – The Green Room, Stockton Calling Festival
19th April 2022 – The Hope & Ruin, Brighton
21st April 2022 – The Grace, London
19th May 2022 – The Cluny, Newcastle with L.A Witch
---
Don't forget to follow our Spotify Playlist: