Billboard Launches "Artist 100" Chart
|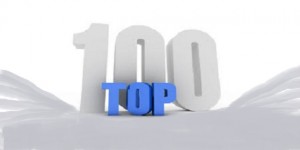 Billboard, the leading global destination for charts, news, trends and innovations in music, today launched the Artist 100 chart, the first-ever ranking dedicated to measuring artist activity across the most influential Billboard charts. The weekly Artist 100 chart, which premiered today with Trey Songz securing the top spot, blends information culled from album sales, track sales, radio airplay, streaming, and social media to provide a multi-dimensional ranking of artist popularity.
"Never in the history of music have artists had so many ways to reach fans as they do today," said John Amato, Co-President, Billboard. "Now, for the first time, Billboard will chart an artist's collective reach, utilizing data that informs such influential charts as the Billboard Hot 100, Billboard 200 and Social 50, among others. The Artist 100 chart is revolutionizing how artists are ranked in a way that is very relevant to music fans and pop culture enthusiasts."
"Billboard is incredible at tracking and reporting the influence of artists across different avenues and I could not be happier to be No. 1 on the Billboard Top 200 and the very first No. 1 on The Billboard Artist 100 at the same time. They've found innovative ways to measure artist activity and I applaud their forward thinking. Thank you to Billboard, to my fans, my angels, and everyone that made this happen," said Trey Songz.
Exclusively presented by Wendy's® #PretzelLoveSongs campaign – a series of music videos celebrating the return of its pretzel bun — the new Billboard Artist 100 chart reflects a more cumulative impression of an artist's popularity across all the main means of music consumption and popular culture. The new chart, powered by data from Nielsen Entertainment and Next Big Sound, is updated weekly and available on Billboard.com and in print in Billboard.
The Artist 100 is the second new Billboard chart to launch this year, following the debut of the Billboard Twitter Real-Time Charts in May, which rank the most popular songs being shared and talked about on Twitter in the U.S.
About Billboard
Billboard is the world's most influential music brand, built on the most complete and well-respected database of charts across all music genres. The Billboard charts define success in music. From the iconic Billboard magazine to Billboard.com which is the ultimate consumer-facing destination for millions of passionate music fans, to the industry's most elite conference series and influencer events including the Power 100 and Women in Music – the Billboard brand has unmatched authority among fans, artists and the industry alike.
---
Don't forget to follow our Spotify Playlist: