Lenzman launches his album 'Looking At The Stars' on the seminal London-based imprint Metalheadz
|
The debut album 'Looking At The Stars' arrives with all the aplomb you would expect from the Dutch producer. He has taken time over this project and the results reflect this. The long player solidifies the Lenzman sound you have come to love and edges it forward into new realms of production and style.
This album is about all types of human soul- from introspection to confidence to doubt. If there was word you could put to it- it would be honesty. A refreshing outlook in this 'fast food' landscape of modern music that surrounds us.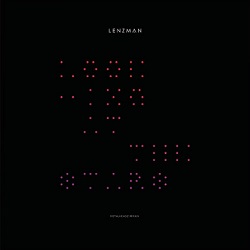 'Looking At The Stars' was crafted over a two year period, no rush was put on the producer to on the deliver an album as there is an intrinsic understanding of the artist from Goldie and the Metalheadz camp. Guests have been cherry picked by Lenzman and for a good reason, they are all hugely talented entities in themselves but when working with the beatsmith these talents move forward a giant step. They are all artists that Lenzman has worked with before or really wanted to work with and the chemistry is stronger than ever.
Lenzman speaks on why he picked the vocalists he did: "People who know me know I have a strong Hip-hop background. Through Hip-hop I discovered Funk, Jazz and of course Soul music. These genres will always be influential to my music. So when I was looking for vocalists I was looking for people who could bring that 90's Hip-hop flavour to my music and others that could bring that heart wrenching soul vibe. DRS is a don and I've worked with him before, Dan Stezo has been my homeboy since day dot – they provided the Hip-hop vibe. Martyna Baker was introduced to me by Goldie and she's just got that raw talent and tremendous emotion in her voice and I choose Steo because I've always thought he had a wicked voice and I'm glad I got to work with him on this project, I wanted this album to be personal more than anything. I made a conscious decision not that has any featured producers and as far as vocalists went I wanted to use people that were close to me in some shape or form…"
Another facet of the album is the musicians that have been used most prominently the incredibly talented multi-instrumentalist John-Louis Riccardi who provided several different instruments across the album. Tokyo based producer Makoto also contributes to the album with some vintage Rhodes playing on 'Anticipate' and a close friend Roel Schrijvers who plays Piano on 'Starz'.
As a live performer Lenzman's DJ sets reflect his music- soulful journeys interspersed with rugged moments that have resulted in varied bookings in venues across the globe.
Lenzman's music has always garnered support from across the music spectrum; his peers have been very supportive of his output and in particular the album project. 'Looking At The Stars' is already supported by the likes of; Chase and Status, Goldie, Calibre, DJ Friction (BBC Radio 1), dBridge, B.Traits (BBC Radio 1), Mista Jam (1xtra/BBC 1xtra) and DJ Flight (Rinse FM).
---
Don't forget to follow our Spotify Playlist: