Bo Ningen release new track 'Zankoku' from upcoming album "Sudden Fictions"
|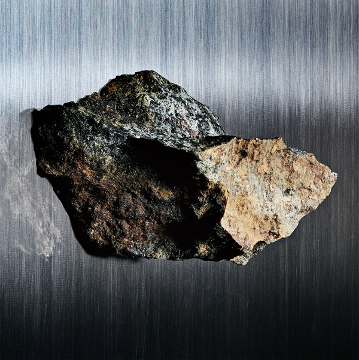 London-based Japanese alternative-rock band Bo Ningen are today delighted to announce 'Zankoku', the bands unreleased album track.
Commenting on the new track, vocalist & bassist Taigen Kawabe says: "Zankoku (which means cruel in Japanese) is the bridge between the existing image of Bo Ningen on our previous album, "Ⅲ", and our forthcoming album, Sudden Fictions. You can sonically observe how Bo Ningen transformed into a new shape, how we re-find (refine) our identity within the song. Both sound and lyrics are eccentric and chaotic—it is a perfect precursory chapter of our new beginnings."
The new track is the latest to be taken from the band's recently announced forthcoming new album, "Sudden Fictions", which is set for release on 26th June 2020 via Alcopop! Records.
Working with Drew Brown as producer—best known for his work on albums such as 'Amok' by Atoms For Peace, and 'Hyperspace' by Beck—the album sessions took place at Vox Studios, East West Studios and Studio 101.

Recorded around the world in London, Tokyo, and LA in a constant search for inspiration, and embodying the contemporary art and music scenes where crossovers of different cultures are flourishing, the quartet fuse disparate sounds and influences into a fierce, eclectic torrent of grooves that marks "Sudden Fictions" out as their most ambitious and accomplished work to date.
As a precursor to the record, the band recently revealed 'A Found History'—a week of exclusive rarities and sonic oddments from the past decade which charted a course through Bo Ningen's past, and examined how their sound has evolved.
---
Don't forget to follow our Spotify Playlist: