Jools Holland returns to the UK with Joss Stone, Marc Almond and Rumer
|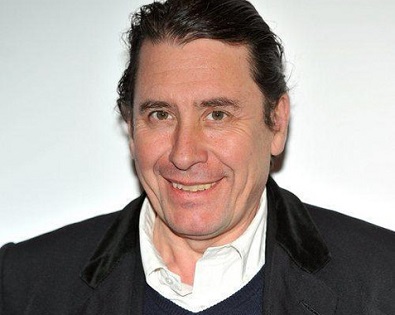 Jools Holland will be bringing the greatest boogie-woogie party around the UK once again with his annual autumn / winter tour. The piano master will be coming to 26 venues, covering 32 dates across the UK&Ireland, kicking off in Dublin on Friday 17th October, with the customary two dates at London's Royal Albert Hall. Soul sensation Joss Stone, British icon Marc Almond and Rumer, singer/songrwriter and vocalist extraordinaire, will be joining Jools and his much loved Rhythm & Blues Orchestra on selected dates.
Joss Stone will be joining Jools and his Rhythm & Blues Orchestra for the first time for a total of 9 dates making for a very exciting addition to the line-up. Joss rocketed onto the UK music scene at the age of 16 with her debut album "The Soul Sessions". The two-time BRIT award winner has had numerous hits with 'Super Duper Love' and 'You Had Me' and has performed with the likes of Mick Jagger, James Brown, Gladys Knight, Solomon Burke, Blondie, Smokey Robinson and Melissa Etheridge among many others.
Marc Almond will be making a special appearance at 25 dates of the tour. Having sold over 30 million records world-wide, Marc has made an unprecedented contribution to British Popular music. In addition to numerous hits during his time in Soft Cell, including 'Tainted Love' 'Say Hello Wave Goodbye', Marc went on to become an international acclaimed solo artist with chart-topping success around the world. His brand new 4-track EP, featuring a plethora of excellent 'friends' including Jarvis Cocker (Pulp) and Carl Barat (The Libertines, Dirty Pretty Things) and producers Tris Penna and Tony Visconti, will be available from 10th February.
Rumer will also step on the boogie-woogie stage and will be joining Marc Almond as a special guest on the final 6 dates of the forthcoming tour. Rumer is an Anglo-Pakistani singer/songwriter whose debut album, 'Seasons Of My Soul' has sold over a million copies worldwide, seen her nominated for 2 BRIT Awards, and secured the much-coveted Mojo Award for Breakthrough Act. A year later she released 'Boys Don't Cry', which debuted at #3. Its success took Rumer everywhere, from Buckingham Palace to the White House. and brought her together with Jools and the Rhythm & Blues Orchestra for the collaboration 'Acc-cent-Tchu-Ate The Postive', which was featured on Jools' 2012 album 'The Golden Age of Song'. Rumer is currently recording her second album of original material.
With the vocal power of Ruby Turner, the Soul tones of Louise Marshall, and the tireless drums of original Squeeze member Gilson Lavis, along with the inimitable musicianship of the Rhythm & Blues Orchestra, Jools Holland will perform tracks spanning his entire solo career as well as songs taken from his new album, due to be released through Rhino this Autumn (further details to be announced soon).
FULL UK AUTUMN / WINTER DATES
OCTOBER 2014
Fri 17 Dublin, Bord Gais Energy Theatre (with Marc Almond)
Thu 30 Southend, Cliffs Pavilion (with Marc Almond)
Fri 31 Southend, Cliffs Pavilion (with Marc Almond)
NOVEMBER 2014
Sat 1 Cambridge, Corn Exchange (with Marc Almond)
Sun 2 Ipswich, Regent Theatre (with Marc Almond)
Wed 5 Reading, Hexagon (with Marc Almond)
Thu 6 Northampton, Derngate (with Marc Almond)
Fri 7 York, Barbican (with Marc Almond)
Sat 8 Nottingham, Royal Concert Hall (with Marc Almond)
Wed 12 Stoke, Regent Theatre (with Marc Almond)
Thu 13 Bristol, Colston Hall (with Marc Almond)
Fri 14 Bristol, Colston Hall (with Marc Almond)
Sat 15 Porstmouth, Guildhall (with Marc Almond)
Thu 20 Watford, Colosseum (with Marc Almond)
Fri 21 Bradford, St. George's Hall (with Marc Almond)
Sat 22 Harrogate, International Centre (with Marc Almond)
Sun 23 Sheffield, City Hall (with Marc Almond)
Thu 27 Leicester, De Montfort Hall (with Joss Stone)
Fri 28 London, Royal Albert Hall (with Joss Stone and Marc Almond)
Sat 29 London, Royal Albert Hall (with Joss Stone and Marc Almond)
Sun 30 Southampton, Mayflower (with Joss Stone)
DECEMBER 2014
Wed 3 Newcastle, City Hall (with Joss Stone)
Thu 4 Newcastle, City Hall (with Joss Stone)
Fri 5 Glasgow, Clyde Auditorium (with Joss Stone)
Sat 6 Glasgow, Clyde Auditorium (with Joss Stone)
Fri 12 Plymouth, Pavilions (with Joss Stone)
Sat 13 Brighton, Centre (with Marc Almond and Rumer)
Sun 14 Bournemouth, BIC (with Marc Almond and Rumer)
Wed 17 Birmingham, Symphony Hall (with Marc Almond and Rumer)
Thu 18 Birmingham, Symphony Hall (with Marc Almond and Rumer)
Fri 19 Manchester, O2 Apollo (with Marc Almond and Rumer)
Sat 20 Cardiff, Motorpoint Arena (with Marc Almond and Rumer)
---
Don't forget to follow our Spotify Playlist: