Candid Records Announces Major Chick Corea Releases
|
Candid Records is announcing today a major drop of Chick Corea-led recordings: the re-release of The Chick Corea Elektric Band's original five groundbreaking albums: "The Elektric Band", "Light Years", "Eye Of The Beholder", "Inside Out", and "Beneath The Mask", a previously unreleased live album with the original Elektric Band titled "The Future Is Now", and a live recording of Corea performing with Orchestra da Camera della Sardegna in Sardinia, Italy titled "Sardinia".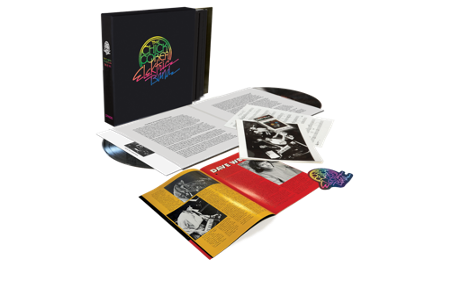 On December 1st, "The Complete Studio Recordings 1986-1991", a limited edition 5-LP box will be available. The 10 LP disc box set presents the albums in gatefold jackets, with printed inner sleeves and restored artwork, in a deluxe slipcase. It also includes an envelope of reproduced removable memorabilia from Chick's private archive. Originally edited and resequenced to fit on single LPs, this limited-edition box set restores all 5 Elektric Band studio albums to their original full running order for the very first time. These albums will also be available as individual CDs.
Additionally, on September 15, the previously unreleased live Chick Corea album "Sardina" will be released. Recorded with the Orchestra da Camera della Sardegna in 2018, under the direction of conductor Simone Pittau, the album features Mozart's Piano Concerto No. 24, and George Gershwin's "Rhapsody In Blue."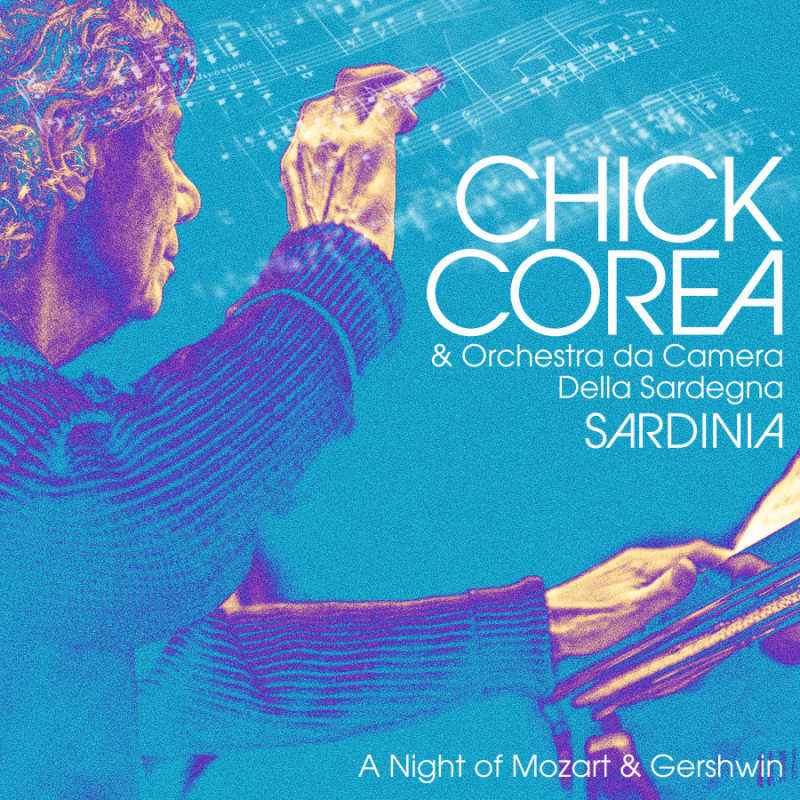 This particular evening's performance turned out to be one that Corea was extremely proud of, and he was eager to officially release the set as an album. His unique vision of a classical performance and his distinctive approach adds a touch of playfulness to the proceedings, while still upholding the integrity and reverence for the music. With the Mozart piece, Corea takes liberties and inserts flourishes as one might imagine Mozart may have done in his time. With Gershwin, he literally plays and plays with, Gershwin's passages, essentially improvising on Gershwin's improvisations.
Also announced now is also the live Elektric Band album, "The Future Is Now". Compiled by Corea before his passing in February of 2021, this incredible and previously unreleased album of live recordings with the reunited original Elektric Band was captured during tour stops in 2016 and 2017. The 3-disc vinyl LP and 2-disc CD feature in-depth liner notes from Corea, and all of the Elektric Band members (John Patitucci, Dave Weckl, Eric Marienthal and Frank Gambale). Coming out November 3.
Led by the legendary pianist and composer Chick Corea – the venerated 27-time Grammy winner and National Endowment for the Arts Jazz Master – The Elektric Band stormed onto the jazz scene in the mid-1980s, making an immediate and lasting impact on the genre. With their electrifying performances and innovative blend of jazz fusion, the group produced a series of albums that set the bar for excellence in contemporary jazz.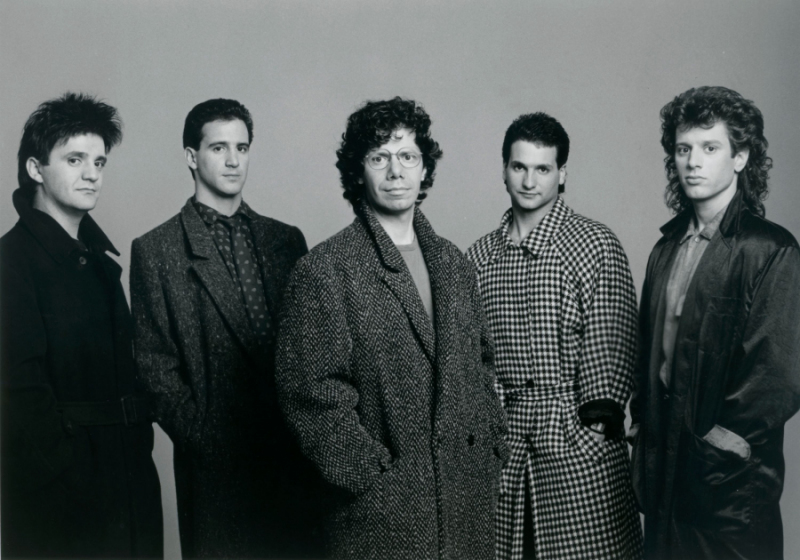 Featuring a core lineup of virtuosic musicians – John Patitucci on bass, Dave Weckl on drums, Eric Marienthal on saxophone and Frank Gambale on guitar – the group created a dynamic and electrifying sound that came to define the jazz fusion style. Their collective musicianship was on full display on each album, as they seamlessly blended complex compositions with captivating improvisations.
Weckl recalls first joining the group, writing, 'The first rehearsal… was like sitting in a rocking chair… It was an awesome experience actually playing with the guy I had spent my late teen years playing to on recordings… Perpetual pinching ensued.'
Patitucci remarks, 'Whenever we get together, it is exciting and kinetic! The music flows out of our familial relationship with a chemistry that makes it very organic. Chick's music has always brought out the best in all of us.'
With each outing, the band explored new sonic territories, incorporating elements of funk, Latin and Afro music, and pop sensibilities. Their 5-album studio discography is a masterful tapestry of multi-layered music, showcasing their creativity, innovation, and musicianship.
From the captivating rhythms of "Got a Match?" on their debut album to the world music-inspired "Beneath the Mask" on their final record, The Chick Corea Elektric Band demonstrated their ability to push the boundaries of jazz while still honouring its traditions.
A restlessly creative, eternally youthful and uncommonly generous spirit, Armando Anthony 'Chick' Corea left behind an incredibly rich legacy of recorded music when he passed away on February 9, 2021. The music of the Elektric Band continues to inspire and influence musicians to this day, cementing their legacy as one of the most important and iconic jazz fusion bands of all time.
---
Don't forget to follow our Spotify Playlist: