K.FLEX To Bring Incredible K-Pop Acts to London's The O2
|
Following the success of Europe's biggest ever K-pop mega concert in Frankfurt earlier this year, K.FLEX (fka KPOP.FLEX) is back with a huge winter concert at London's O2 Arena on Sunday 20th November 2022. Billboard World Album Chart-toppers Winner will headline the K-pop extravaganza, which will mark their first ever UK/Europe shows. After wowing in Frankfurt, AB6IX will take the party to new heights in London, while nine-piece Pentagon will also send crowds into a frenzy. There will also be performances from rookie groups Weeekly, Billlie and Younite.
K.FLEX concert will take place at 20,000 cap The O2 arena in London. The arena, which has held colossal shows from the likes of Robbie Williams, The Rolling Stones, Bon Jovi and Beyoncé, will also play host to a 1-hour pre-show, celebrating the world of K-pop and all things Korea.
Headlining the show, Billboard World Album Chart-toppers Winner will bring their dazzling performance to The O2, in what's set to be the Korean boyband's very first time performing in the UK/Europe. They will also be joined by quartet AB6IX, who ignited the stadium at K.FLEX's inaugural festival, and are on track to become one of K-pop's brightest new stars. Also joining the lineup are nine-piece Pentagon and rookie groups Weeekly and Younite. Another rookie group, Billlie, will astonish fans with stunning performances from their flurry of EPs after they debuted in 2021.
K.FLEX, formerly known as KPOP.FLEX, is also taking place in Frankfurt at Deutsche Bank Park Stadium on 17 & 18 June 2023 and returning to London's The O2 on 22nd – 24 September 2023.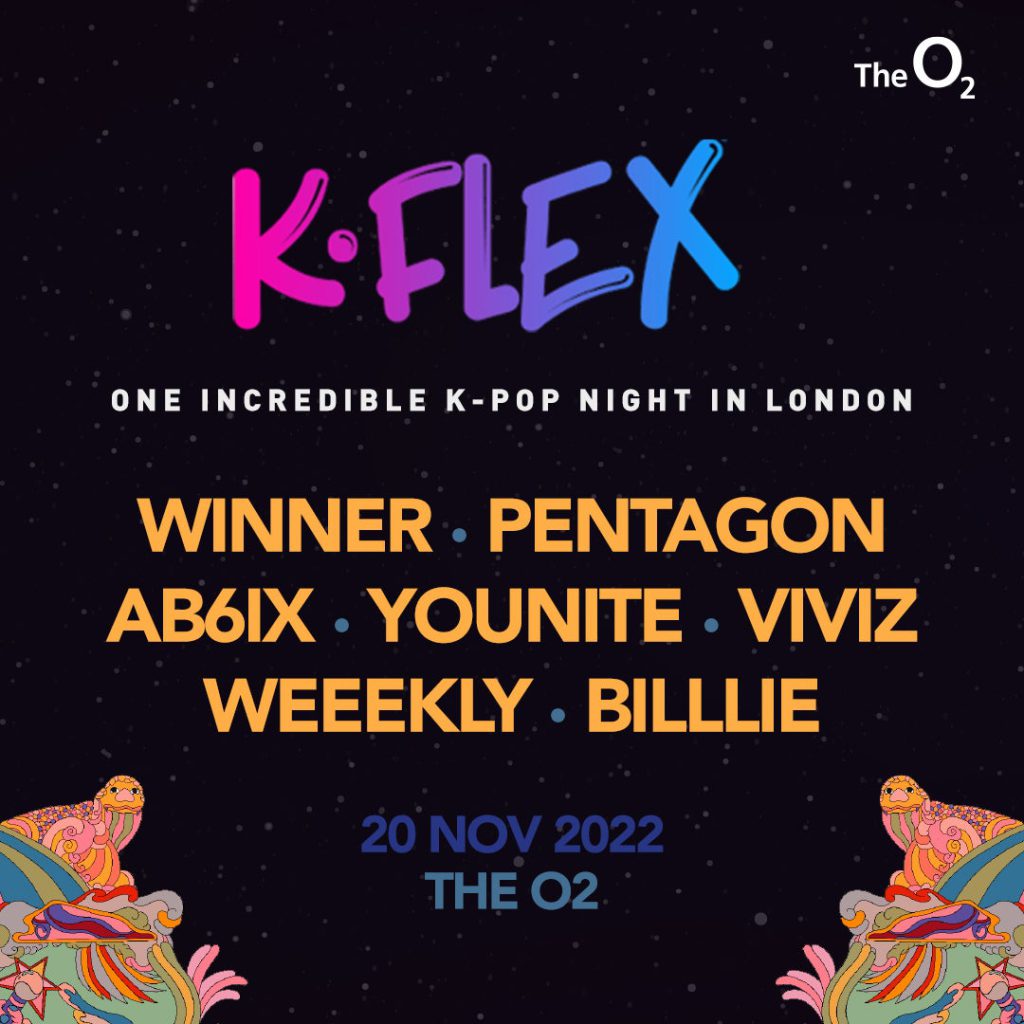 ---
Don't forget to follow our Spotify Playlist: