Mabel – About Last Night
|
In 2019 she was suddenly there: Mabel. She stormed the charts with the single "Don't Call Me Up". An album and several hits followed. A second album is therefore inevitable. On "About Last Night" Mabel shows the pop star she wants to be.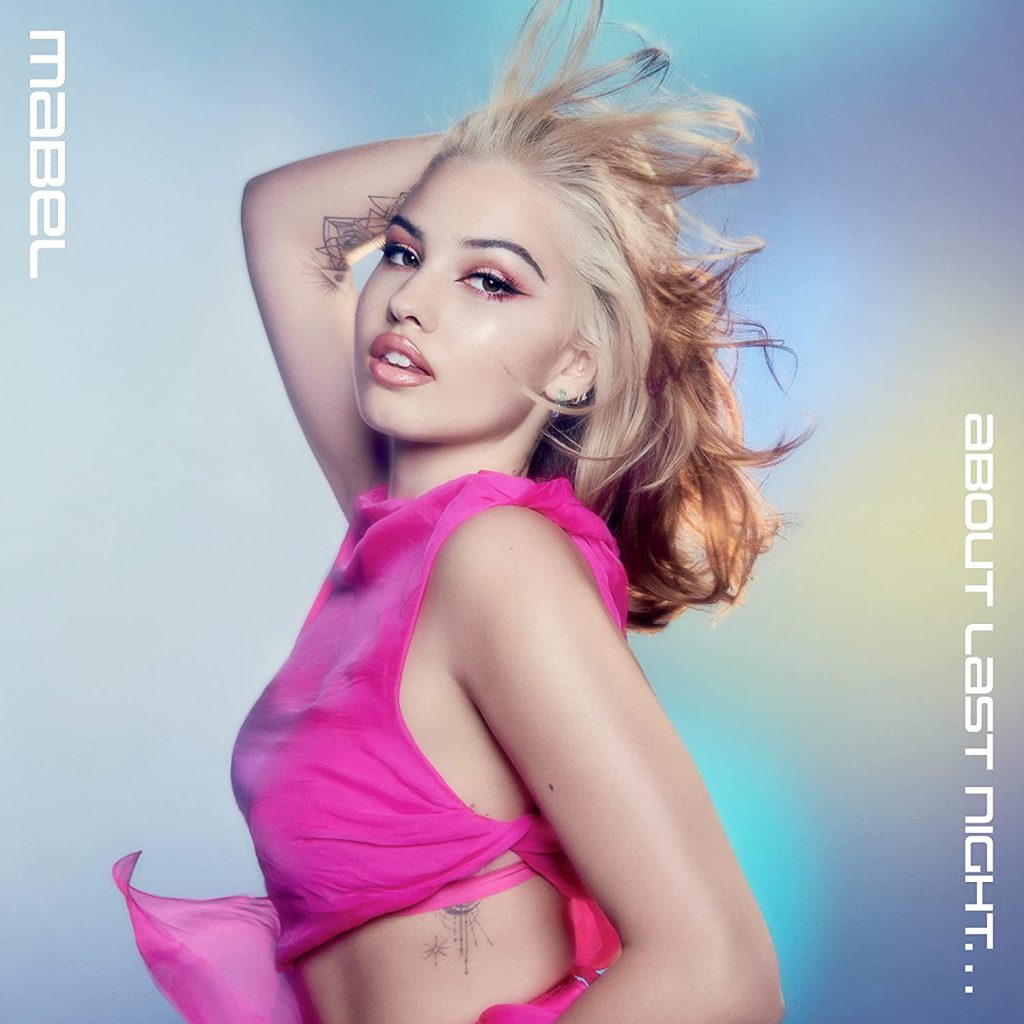 Where her debut album "High Expectations" was still a mix between R&B and pop, that first genre has completely disappeared on "About Last Night". It has become pure pop. Something that suits the British singer with Swedish and Spanish roots. Yet she does not distinguish herself from other modern pop stars such as Dua Lipa, Ariana Grande and Katy Perry.
Whatever Mabel did last night, she had a nice evening. The joy radiates from the music. Uptempo, danceable and overproduced. Virtually every song on "About Last Night" would not be out of place in a chart. It is therefore not surprising that the single "Let Them Know" is a commercial success. This is partly due to its release of it via the social medium TikTok, including the accompanying dance. Cleverly played, but it also shows that there is more to a commercial than a musical path for this album.
Mabel has a lot of collaborations on "About Last Night". Not only do rappers Lil Tecca and 24kGoldn pass by on "Let Love Go" and "Overthinking" respectively, with which hip hop has made a small return in Mabel's music, but she also collaborates a lot with producers. For example, "Good Luck" is created together with Jax Jones and Galantis and hitmaker Steve Mac provides writing and producing contribution to "LOL". It seems to have been the intention that this last sugary pop song will be a success on TikTok. Nice, but musically it leaves a lot to be desired. Not what you expect from hitmaker Steve Mac. Who was at the cradle of Ed Sheeran's "Shape of You", P!nk's "What About Us" and Mabel's breakthrough "Don't Call Me Up".
The uptempo album comes to rest during the interlude. A short break called "Take Your Name" in which Mabel really makes herself heard for the first time. Singing about a lost relationship, strings provide a little emotion on this otherwise too cheerful album. Unfortunately, it stays with the interlude, because next song "Let Love Go" immediately picks up where Mabel left off.
You can't call "About Last Night" a distinctive album. However, it is easy to listen to and several songs will do well at dance parties. Singer and 'pop star in the making' Mabel has a good voice but is not yet able to place herself among the greats. Also lyrically the British remains somewhat superficial. That's fine for a single song, but an entire album is another story. Despite the album being too poppy and overproduced as a whole, Mabel will be heard a lot in the coming year. Whether on the radio or on the phone calls from avid social media users. Because that's what the album seems to be made for. (4/10) (Polydor Records)
---
Don't forget to follow our Spotify Playlist: