Imagine Dragons – Mercury – Act 1
|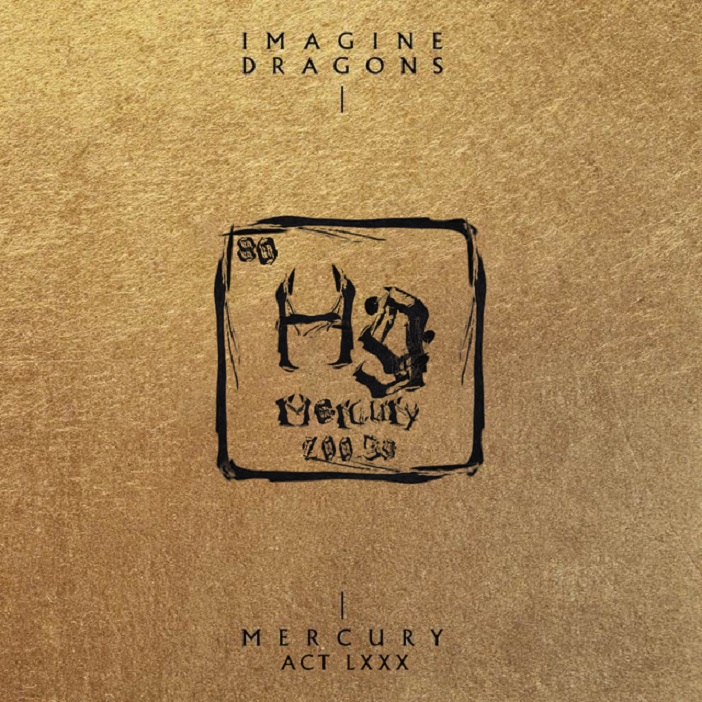 In collaboration with production great Rick Rubin, the American band Imagine Dragons has entered the studio for their fifth album. "Mercury – Act 1" is not the best Imagine Dragons record and contains a few songs to forget, but is lyrically one of the strongest records the band has written.
Placing a genre on Imagine Dragons is difficult. Indie rock, alternative, pop-rock, pop. They have gone through all genres several times. And so with "Mercury – Act 1". Everything will pass and that's fine. It's why Imagine Dragons do have a huge fan base and are the third most-streamed band in the world. This variety in genres was therefore a warm welcome on previous albums 'Night Visions' and 'Smoke+Mirrors', but is, unfortunately, the opposite on 'Mercury – Act 1'.
Singles "Follow You" and "Cutthroat" were already a harbinger of the variety that the fifth album would contain. Pop-song "Follow You" about loving someone despite that person's flaws is a hit with the public. The song was inspired by the message that singer Dan Reynolds received from his wife on her way to hand him over the divorce papers. It breathed new life into the relationship and the divorce was wiped out. An honest text to good music. The 'B-side' of this release features the industrial rock song "Cutthroat". A less accessible song, but typical of the experimental style that Imagine Dragons has performed more often. For example on their most successful single "Radioactive". Unfortunately, "Cutthroat" is a less successful experiment.
"Mercury – Act 1" is divided into two parts. This can be heard in the music, which gets a bit rougher towards the second part, but also certainly in the lyrics. From relatively quiet songs with heavy lyrics about life, to harder rock songs that celebrate life. The album is a lively and changing journey through life. Hence the album title "Mercury" – also "mercurial" – which is freely translated to mercury, lively or changeable.
Lead lyricist Dan Reynolds is open about his own past with depression. On "Lonely" and "Giants" he sings about fighting depression and addiction. Lyrically, certainly comparable to the big hit 'Demons' from 2012, but musically a lot less. Especially the screaming "Giants" is over the top.
The third single "Wrecked", about the death of Reynolds' sister-in-law, is a highlight. Lyrically but also musically. An old-fashioned pop-rock song on which Reynolds' voice comes out very well with a rough edge. A heavy song with an accessible pop sound. Something that Imagine Dragons has already achieved with successful singles "Demons" and "Whatever it takes".
After the strong albums "Night Visions", "Smoke+Mirrors" and "Evolve", the fourth album "Origins" was less received. Their fifth album "Mercury – Act 1" would be the turning point, back on track. Did that work? As for individual numbers, yes. Both lyrically and musically, "Follow You" and "Wrecked" form the heart of this album. (6/10) (Interscope/Kidinakorner)
---
Don't forget to follow our Spotify Playlist: