Graham Nash – Live – Songs For Beginners / Wild Tales
|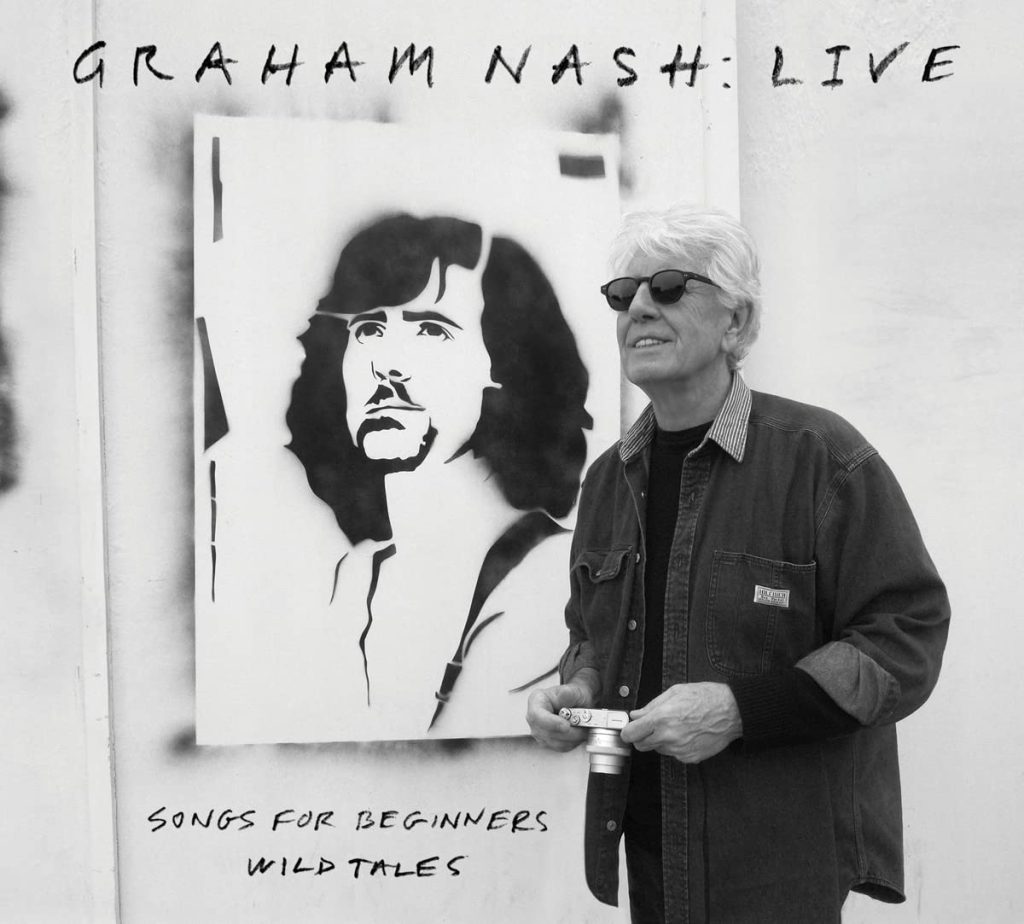 Everyone always finds something different to moan about. If Trump is finally finished for president, Biden appears to be no better, according to many. If we seem to have just ended the pandemic, war is breaking out somewhere here in Europe. Division and misery seem to be growing like crazy across our globe. In the midst of this 'Military Madness,' Graham Nash is called upon to wake us up once again and educate us with his "Songs For Beginners / Wild Tales".
Graham Nash, there will be very few people who have never heard of this self-proclaimed "Simple man". He made his name with The Hollies in the 1960s, but due to creative differences, he soon formed a new clique with David Crosby, Stephen Stills and later Neil Young with whom he would be associated for the rest of his career. After Nash's relationship with Joni Mitchell broke down, he decided to try a solo album. This became "Songs For Beginners". After a dip of several years, musing about his failed escapades with both Mitchell and Rita Coolidge, his solo career got a somewhat bleaker sequel in the form of "Wild Tales".
Although both albums never achieved the success that Nash managed to reap with his mates, both albums have become two mainly introspective gems. Although the albums are thematically mainly about the souls of Nash himself, the albums give a nice glimpse into the zeitgeist of that time. They are albums with often bittersweet, warm soft rock, with a cynical, desperate or combative protest song in between here and there. An album that manages to serve as both a band-aid for emotional wounds, and a wake-up call (or rather a 'You see?') to the madness we live in.
Musically this live album is rock solid. Many a song has been played to death by Nash, but there doesn't seem to be any routine. Precisely because the songs are close to Nash's heart, the songs still sound just as inspired as when they were originally released. Although the melancholy and gloom are still present, here we hear an older and wiser Nash who is at peace with his past.
Vocally, Nash has also made no effort, the best man may sound a bit deeper, but still just as clear. In addition, the arrangements sound full, they feel like a warm summer evening in which the twilight is just setting and the sun is slowly setting. Precisely the evenings when a Graham Nash concert comes into its own.
The world is a strange place. The world has always been, and the world always will be. A place full of division and misery. But if we all display our clothes on a beautiful meadow, and enjoy this live gem by Mr. Nash together, then for a moment… just for a while… the world might be a beautiful place after all. (8/10) (Clean Records)
---
Don't forget to follow our Spotify Playlist: