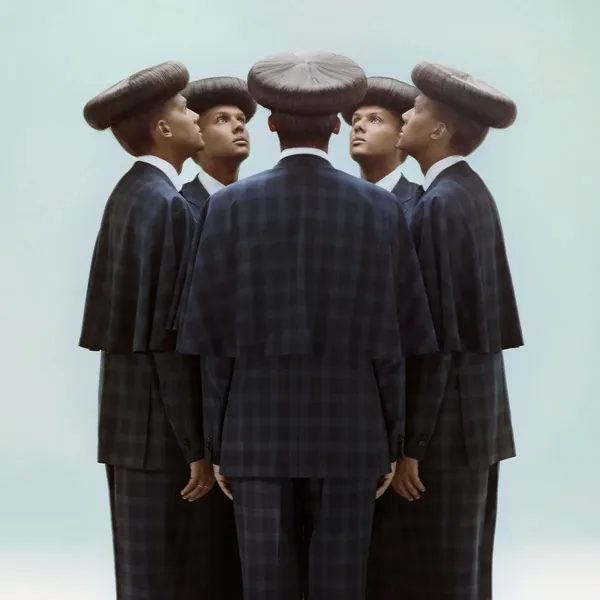 Son of a Flemish mother and a Rwandan father, Paul van Haver, better known by his stage name Stromae, recently released his new album "Multitude". The album comes after several years of struggling with several very serious health problems. A malaria treatment with complications led to a snowball effect of physical and psychological problems and even suicidal thoughts. Stromae is open about these issues and they are also relevant to understanding the hiatus between the hugely successful 2013 album "Racine Carrée" and the new album with its very personal lyrics.
The album has 12 songs and clocks in at just over 35 minutes. Production-wise, the album is at a lonely height. Listen to it on good headphones and be amazed by the sound. Especially in the genre of electronic club/dance music to which this album belongs, the sound is of the utmost importance. It's all the more beautiful because this album is not an amalgam of all kinds of electronic samples, beats, and synthesizers. No, it's real traditional music that has been made over here. Nice to see that in addition to Stromae himself, his wife Coralie Barbier is also being presented as creative director. The album is about the mental problems, the relationship problems that resulted, and all the challenges Stromae has had to overcome in recent years. An autobiographical album.
The album kicks off with "Invaincu", "Undefeated" in English. In this track, Stromae curses his illness but makes it clear that he is still undefeated. A beautiful, solid opener with a nice beat and a choir that is reminiscent of the band Baka Beyond, which featured vocals from the Baka pygmies from Cameroon, and had their great success in the 90s with their music.
Stromae has a gift for telling the most difficult subjects in a very accessible way. His pen, however, is sharp and ruthless with itself. For example, listen to "Mauvaise journée". A beautifully arranged piece of music in which cheerful tropical rhythms dancing under menacing trombones provide a basis for the very well-singing Stromae.
'Hmm, aidez moi
Hmm je m'sen si seul
Hmm laissez moi c'est mon droit d'être déprimé dans mon fautеuil'
Not just these lyrics, but the entire album is an exercise in authenticity. A man who dares to expose his soul in his music, and to tell his audience of his struggle and the process he is still in. He doesn't shy away from anything. Music as therapy.
As a listener, you are taken along in this process and it is, therefore, a real relief when Stromae finally tells about a beautiful, good day during the last song, in which he feels good, and where even his bowel movements are good. Yikes? No. The sun's rays shine through the music. You feel it's getting better.
It's hard not to love an artist like Stromae. He has the courage, talent, and musicianship to hold a mirror up to us all with his music. A talent and courage that is not given to all of us equally. Stromae once again manages to amaze with his best album to date. His album is yet another proof that suffering nourishes creativity and art. This is without a doubt the best album of 2022 so far. In the coming years, it will undoubtedly become the crowning glory of Stromae's work. (9/10) (Mosaert)
---
Don't forget to follow our Spotify Playlist: