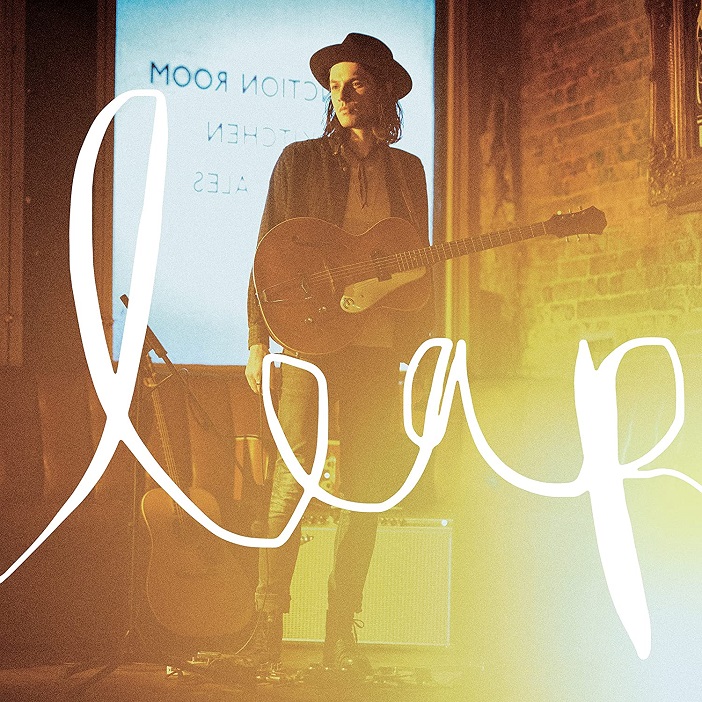 Britain's James Bay is back. He has let his long locks grow back and put on a hat. Just like he had with his successful debut album "Chaos and the Calm". So back to the beginning. Image and all. But he failed to record an original folk-rock album again on "Leap".
With a debut album like "Chaos and the Calm", a second album is difficult. An image change in 2018 resulted in "Electric Light". An album that Bay also prefers to forget quickly. So back to the beginning. Includes hat and long locks. And musically Bay also harks back to the folk-rock that did him no harm in 2014. His third studio album "Leap" is very similar to his debut. A lot of.
Bay opens strongly with "Give Me The Reason". His raw voice on the indie-folk opening track clearly harks back to the sound of "Chaos and the Calm". Big hit "Hold Back The River" in particular can be heard clearly. The catchy "Nowhere Left To Go" follows. A pop song that you can hum/sing along with after only one turn. Not exactly what you expect from Bay, but he gets away with it.
James Bay has been with his girlfriend for years. It is therefore not for nothing that almost all songs on "Leap" are about his relationship. Sweet, but a bit tacky. He proposes to his girlfriend in the Ed Sheeran-esque song "One Life" and he makes another declaration of love in 'Better'. Fortunately, his relationship is not always smooth sailing as can be heard in "We Used To Shine" otherwise he would not have gotten away with it.
The originality and musicality that gave Bay a spot as support acts for Kodaline, Hozier, Taylor Swift, The Rolling Stones and Ed Sheeran are a long way off on "Leap". It seems Bay and his producers are trying too hard to bring back his original sound. Musically on "Leap" there are therefore songs that are very similar and can hardly be distinguished. Shame. Because a musician, James Bay absolutely is!
It's not the first time a successful artist has been looking for the sound that made him or her so successful. To release a strong debut is great, but it raises high expectations. But the musicality is there and so is the will. Maybe pick a few more exciting topics to write about and album number four is guaranteed to be a success. All he has to do is take the plunge, 'take the leap'! (6/10) (Mercury Records/Republic Records)
---
Don't forget to follow our Spotify Playlist: