Rick Astley – Beautiful Life
|
It is indeed a beautiful life these days for a certain, very humble, yet immensely talented Rick Astley. Proving very skillfully to be relevant, his new offering 'Beautiful Life' album, proves that a decent chap, great talent, prolific songwriting, and playing almost every bloody instrument on the album and writing every song works, in making magic and prove, yet again, that another of our great 80's Artists were no flukes and still have things to say… and sing about!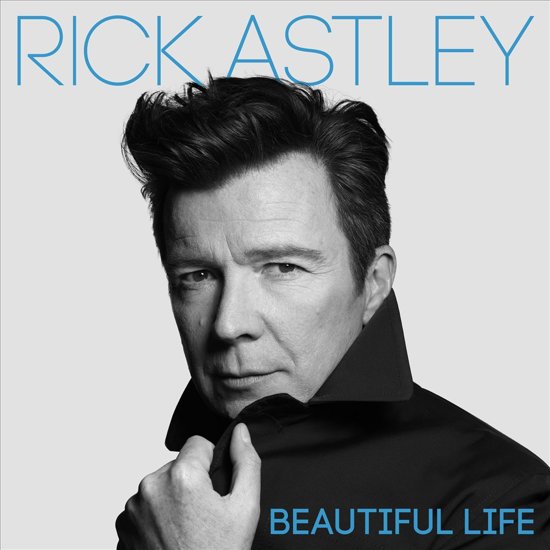 The album 'Beautiful Life' instantly picks up where his Internationally successful album '50' finished, it begins with the title track 'Beautiful Life', a very uptempo pop Mark King'esque funk and dance track. This track will guarantee some great FM radio play I imagine, as well as help the sales of his melodic offering. If you give this track a chance, it will make you dance… Alright! Astley did indeed find a better way, with his feet on the ground with this tune.
Another track, will make you shiver, but in a good way that a reviewer likes for a change! The track 'Shivers' makes you a believer, not lying! This is a favorite track of the album. Astley proves lyrically that simple and to the point, along with an amazing rocking musical track, makes for great pop song. Rick's vocals are as strong as ever, no over production with this track, or this album to be honest, what you hear is what you get and what you'll hear on stage. His soulful voice just glides through this entire track with a non-egotistical boldness and a chorus that will have some of you humming in your head for a few days after listening to it.
This album is a progressive summary of where Rick is at and where he is still going. This album is a post-80's Astley stating that love and dance and soul are still needed and he delivers with aplomb. Some may ask where has he been? The question is where have you been! Astley has been performing, making and composing records that are just as weighty as his 80's career. Check out his 'Keep It Turned On' album from 2001 – an album that deserved better distribution Internationally, but there is no reason to not be aware of his last album '50', including this new gem from Sir Astley of Rick! (8,5/10) (BMG Right)
---
Don't forget to follow our Spotify Playlist: