Robert Glasper – Black Radio III
|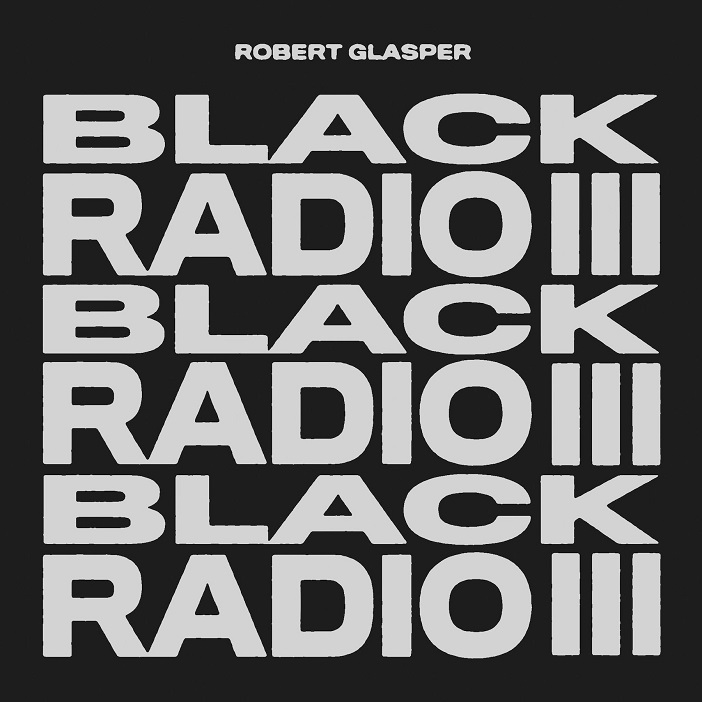 With his new album "Black Radio III", the American pianist and producer Robert Glasper complete his Black Radio trilogy that began with the release of the first "Black Radio" album in 2012. This was the first album with which Glasper, originally a jazz pianist, made the crossover to hip-hop, R&B, and nu-soul. The album excelled in production value and the list of guest musicians already read like a who's who in the music industry. A gem of an album that gave American black music a lot of extra credibilities and a Grammy Award and set a new standard for music.
In 2013, the second part was released, again on the Blue Note label, again of a high level, and yes, again a Grammy Award. It is therefore logical that now, nine years later, expectations are high for the final piece of the "Black Radio" trilogy. Also this time Glasper put in more than enough effort. Not on Blue Note this time, but on the Loma Vista label, which is best known for kicking Marilyn Manson off the label in 2021 after he was accused of sexual abuse. Production is in the hands of Glasper himself, along with Terrane Martin and Bryan Cox. So then you have the golden trio of everything successful in the scene together. What a threesome. And that can be heard. What a beautiful sound the album has.
Once again, the album is a gathering place and creative laboratory for anyone who has even the slightest name in the hip-hop and nu-soul scene. At the risk of not being complete, I scraped together the following names, who all contributed to this album: Amir Sulaiman, Ant Clemons, Big KRIT, BJ the Chicago Kid, Common, D Smoke, Esperanza Spalding, Gregory Porter, HER, India. Arie, Jennifer Hudson, Killer Mike, Lalah Hathaway, Ledisi, Meshell Ndegeocello, Musiq Soulchild, PJ Morton, Posdnuos, Q-Tip, Tiffany Gouché, Ty Dolla $ign and Yebba. Good grace, unimaginable!
The album has 13 tracks. Some are jazzier than others, but all are gems in their genre. One of the tastiest candies on the album is "Why We Speak" featuring none other than Q Tip, the original frontman of A Tribe Called Quest. A horny groove on which bassist and singer Esperanza Spalding lightly sings in French. The second part of the song Q Tip takes over with his inimitable flow. What a great number. Another highlight is "Better than I Imagined" with singer H.E.R. and Meshell Ndegeocello, the Berlin-born Nu Soul pioneer who pioneered this type of music in the early 1990s. The rhythm track is great and the song is very diverse. Beautiful vocals, a thin carpet of strings, and just groove. Close your eyes and enjoy.
Worth mentioning is the special cover of the Tears for Fears hit "Everybody wants to rule the World", which is given a very special nu-soul adaptation on this album. Silky smooth brought by Singer Lala Hathaway, who is also completely hot again, among others through her work with Anderson Paak, next to Bruno Mars the other half from Silk Sonic.
All in all a very strong album by Glasper and his friends. A worthy conclusion to the trilogy. An absolute must for fans of the genre, a real no-brainer. You just have to have this in your closet. However, the album never goes outside the known lines and at times even tends a bit too much to the 'guilty pleasure' level. All that should not spoil the fun. Lovely album. (8/10) (Loma Vista)
---
Don't forget to follow our Spotify Playlist: