Album review overview 2023 week 30
|
Every week dozens of new albums arrive at the editors of Maxazine. Far too many to listen to them all, let alone review them. One review every day ensures that too many albums are left behind. And that's a shame. That's why every Sunday we publish an overview of albums that arrive at the editors in short reviews.
Joe Krown – Tribute
With "Tribute" pianist Joe Krown pays tribute to the music style and musicians, mainly pianists, from New Orleans. Born on Long Island, Krown has had an impressive career as a member of the bands of Chuck Berry, Luther 'Guitar Junior" Johnson, Clarence 'Gatemouth' Brown and Kenny Wayne Shepherd, among others, and as a solo artist. In addition, he has several nominations and awards in the cupboard. "Tribute" contains eleven songs, three of which are own songs. He is accompanied by a variety of musicians, each of whom has earned his spurs, such as Mark Brooks (bass), Doug Belote (drums), guitarists John Fohl and Jack Miele, Michael Skinkus (percussion) and Kassie Netherland (backing vocals). In addition, guests include Walter 'Wolfman' Washington, Ivan Neville and Leo Nocentelli, who died in December. The album starts with the instrumental "All Of It" by Allen Toussaint. He also features "Southern Nights" and "With You In Mind" on the album. From Dr. John we hear "Such A Night" sung by Ivan Neville and a version of his "Dorothy".  On "Feel So Bad" of Lightnin' Hopkins, Krown is accompanied by Walter 'Wolfman' Washington. Krown's own compositions pay homage to Big Jay McNeely and Professor Longhair, among others.(Eric Campfens) (7/10) (Sledgehammer Blues)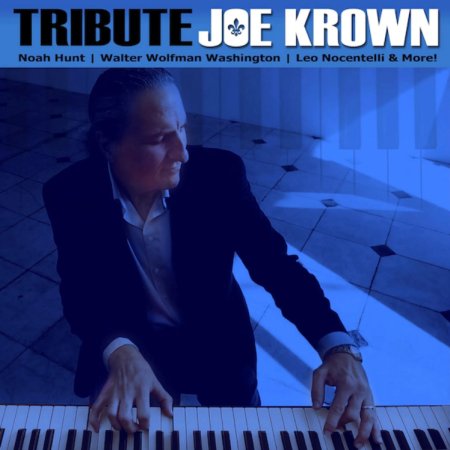 Dexys – The Feminine Divine
Dexys used to be known as Dexys Midnight Runners; a British pop rock band from Birmingham, with soul influences, who enjoyed great commercial success in the early to mid-1980s. The band was named after Dexedrine, a brand of dextroamphetamine used as a recreational drug by Northern soul fans to give them the energy to dance the night away. During its first few years, the band was a punk band, but in the early 1980s they changed their sound to a more soul and ska oriented sound. Their biggest hit was "Come on Eileen", which reached number 1 in the United States and the United Kingdom in 1982. So now there is the new album "The Feminine Divine", with a somewhat strangely written band name, due to legal wrangling. Opener "The one that loves you" is a radio-friendly sing-along that could become a small hit. "I'm going to get Free" does have the "Come on Eileen" feeling. It has become a real retro album that will evoke a good feeling in 2023, especially among older pop fans. Nice album, not spectacular. Very suitable as car music. (Jan Vranken) (7/10) (100% records)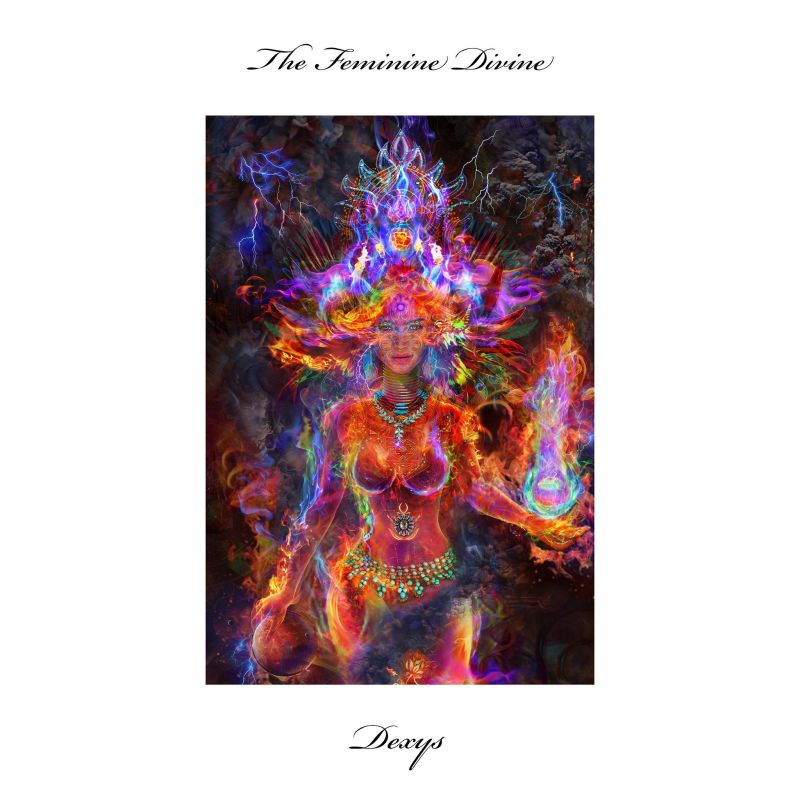 Big Harp George – Cut My Spirit Loose
Big Harp George, who goes by the name George Bisharat in real life, hails from the San Francisco Bay Area. He was a lawyer, a professor at UC Hastings College of the Law, and an expert on Middle Eastern law and politics. Now he devotes himself full time to music. He is a writer, singer and plays the chromatic harmonica. He himself counts George 'Harmonica' Smith, William Clarke and Paul deLay as his major influences. He has previously released four CDs and now his fifth "Cut My Spirit Loose" is in stores. This CD contains thirteen songs, twelve of which were written by George himself. The only cover is his version of Lennon and McCartney's "She's A Woman". He is accompanied by an excellent band, including Chris Burns (keys), Derrick D'Mar Martin (drums, percussion), Joe Kyle Jr (bass), Kid Andersen (guitar, bass). Partly due to the use of wind instruments, his blues gets a strong soulful charge. The album opens with the swinging "It's Tuesday", a song that describes an ordinary weekday Tuesday in the Bisharat house, followed by the humorous "Pile Driving Sam" about ladies who fall for one or another Sam because of his expertise as a pile driver. The Lennon/McCartney cover "She's A Woman" gets a surprising Westcoast sound with this. Other songs that deserve special mention are the slow blues "Behind The Eight Ball" and the swinging gospel "Captain Jack", which closes the album. Another great album from Big Harp George, someone who deserves more attention in Europe. (Eric Campfens) (8/10) (Blue Mountain Records)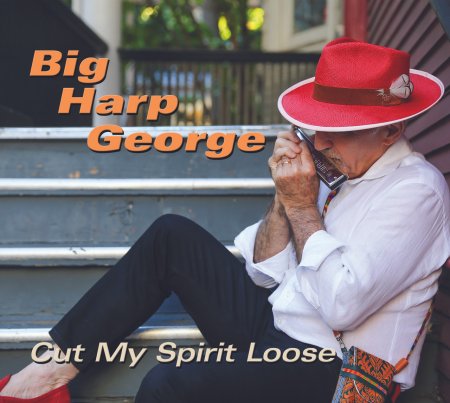 Beverly Glenn Copeland – The Ones Ahead
Beverly Glenn-Copeland is an American singer-songwriter, pianist, composer and musical centipede. She is known for her unique blend of folk, jazz, soul and electronica. Glenn-Copeland was born in Michigan in 1949. She started playing the piano at a young age and soon began writing her own music. In the 1970s she moved to New York City, where she released her first album. This album was well received by critics but did not become commercially successful. Glenn-Copeland continued to make music and perform, but she eventually retired from the music industry in the 1980s. She only returned to music at the beginning of this century, and now there is this truly unearthly beautiful album. Let yourself be transported to another universe with album opener "Africa Calling". Polyrhythmic percussion supports contrarian piano playing and Beverly's beautiful voice. Barely recovered from this song you close your eyes to enjoy "Harbour". Let yourself be carried away by the voice, which finds its way like a mountain stream through the beautiful accompaniment of piano and double bass. Breathtakingly beautiful is the only possible qualification. And so the album continues. It really won't let you go. "Prince Caspian's Dream" is indeed just as beautiful as the title suggests. Jazz meets modern classical on an otherworldly level. This album is in the running for best of the year. (Jan Vranken) (9/10) (Transgressive Records)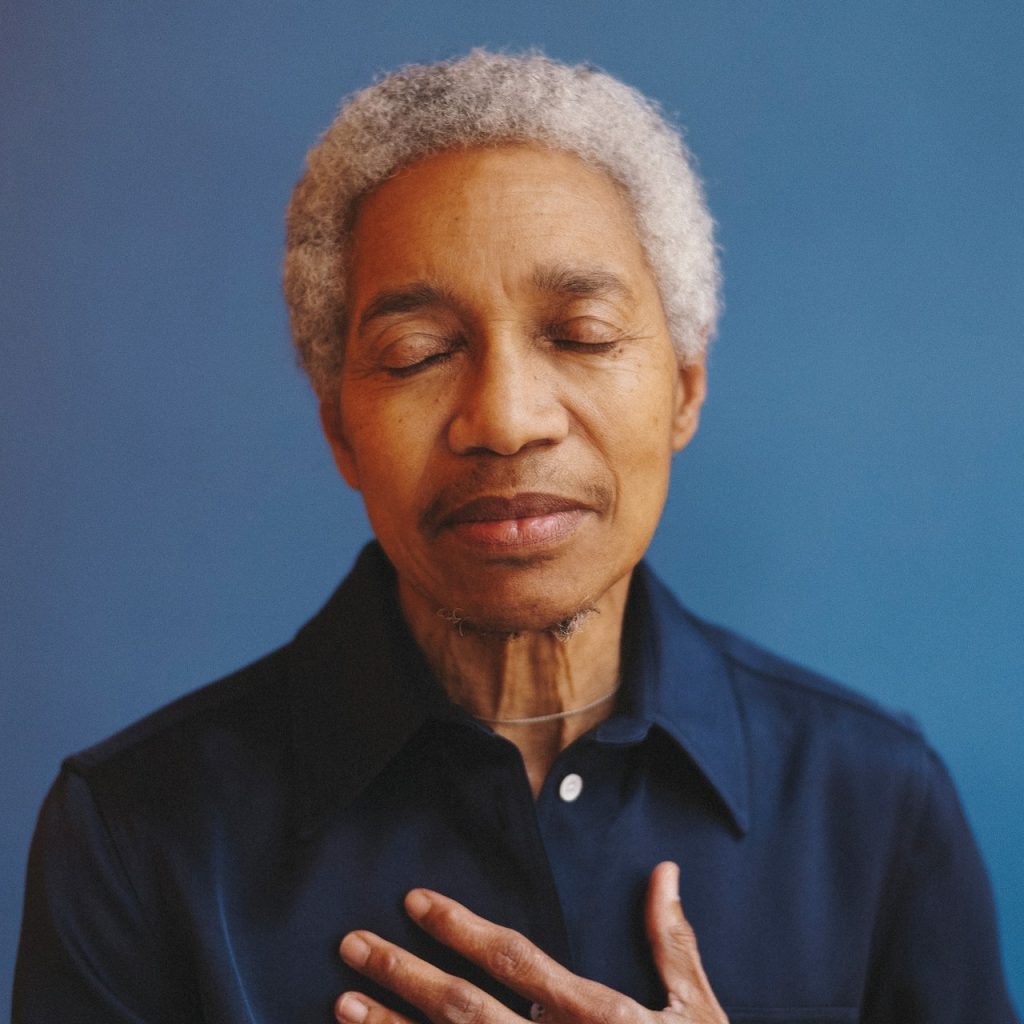 Girl School – WTFortyfive?
The British women's formation "Girlschool" has been around for 45 years. "WTFortyfive?" is their 14th studio album, the release date is July 28. The first few seconds of "It Is What It Is" are quite quiet, then the "gas goes up". The lead vocals are pleasantly raw. The backing vocals and the music are exciting, soon you want to sing along. Instrumental parts alternate with vocals, the hard rock remains catchy. If the tempo is sometimes a bit slower, the rock and raw vocals remain present. The balance between the sometimes screaming guitar work and the rhythm section is fine. Guest musicians include Joe Stump and Phil Campbell. The structure of the songs is quite predictable, although there are certainly nice details and outros. "WTFortyfive?" consists largely of rousing hard rock, but there are also pop elements. (Esther Kessel Tamerus) (7/10) (Silver Lining Music)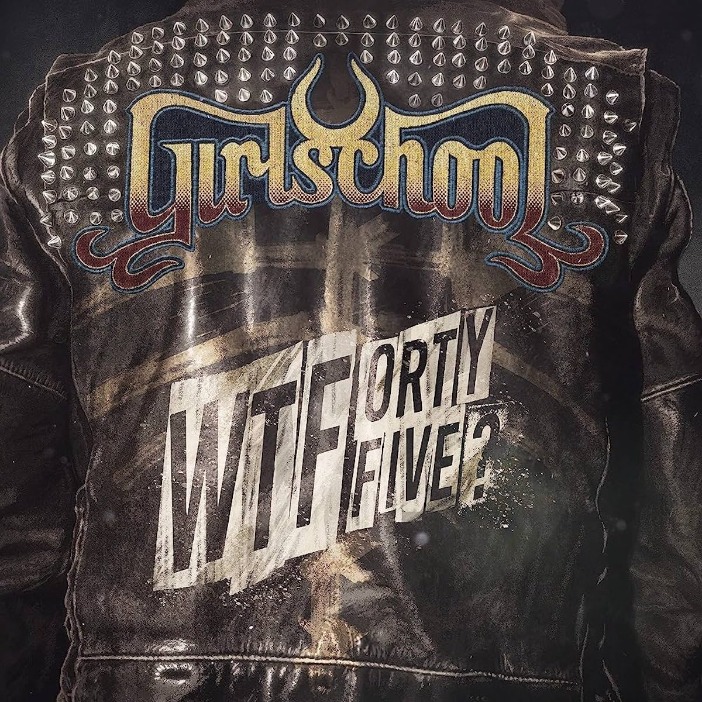 Damon Locks & Rob Manzurek – New Future City Radio
Damon Locks is an American drummer, composer, bandleader and poet. He is the founder of the band Damon Locks Black Monument Ensemble, which creates a unique blend of jazz, hip-hop, dance music and spoken word. On this album he collaborates with jazz avant-garde Rob Manzurek, cornetist, composer, improviser and visual artist. He is one of the most important figures in the modern creative jazz movement and has self-released more than 100 albums under his own name and as a member of various groups. Mazurek's music is difficult to categorize, but he is often associated with the terms "free jazz", "avant-garde" and "noise". His music is rough and unpolished, but it is also melodic and emotional. Mazurek is a virtuoso musician and his improvisations are often remarkable. Both worlds come together on this album, resulting in an adventurous album that resembles more of a radio play than a music album. Very worthwhile for the adventurous listener. (Jan Vranken) (8/10) (International Anthem)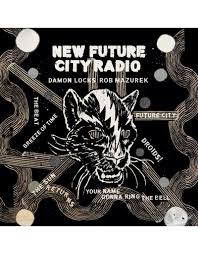 ---
Don't forget to follow our Spotify Playlist: