Jake Bugg – Saturday Night, Sunday Morning
|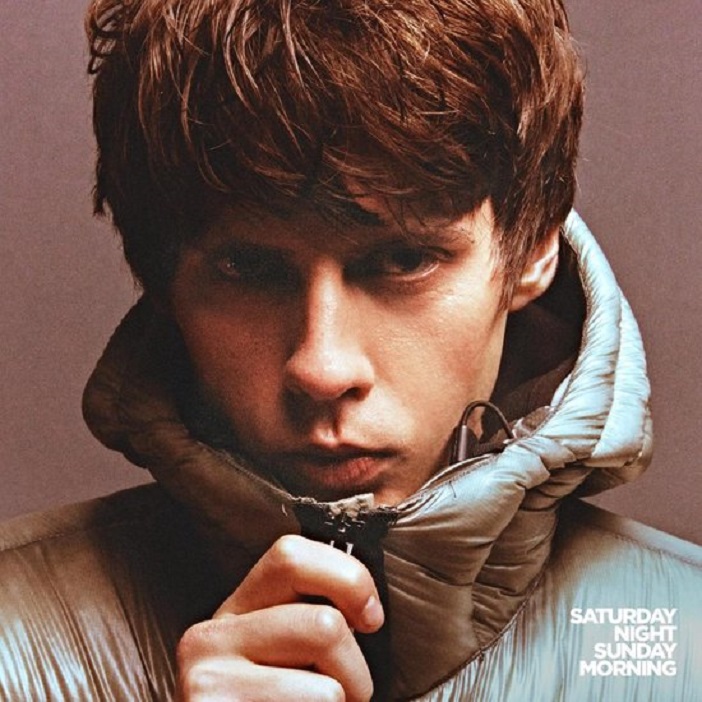 British singer-songwriter Jake Bugg is releasing his fifth album. On "Saturday Night, Sunday Morning," Bugg shows his best side ever. With many musical influences clearly audible, Bugg manages to keep the album as one whole. And whether you're on the dance floor on a Saturday night or having a quiet Sunday morning, this album fits perfectly with everything.
The indie artist plays Brit-pop, rock, blues, country and pop. Everything passes by on "Saturday Night, Sunday Morning". With his beautiful guitar playing and strong lyrics, the 27-year-old Jake Bugg knows how to optimally use his mature and typical voice again.
Several singles preceded the album release. For example, "Kiss Like The Sun" was released in November 2019. So it was about time a new album was about to be released. But it was worth the wait. Even the outspoken pop songs "All I Need" and "Lost" with enormous hit potential fit perfectly on this album.
The fact that Jake Bugg has gone in a new direction is apparent from the producers he works with. For example, "Lost" was produced by British hit producer Steve Mac. The man behind Ed Sheeran's "Shape of You" and P!NK's "What About Us". The singer-songwriter, who was previously known as a real indie artist, is making a serious throw in the direction of the general public. The musical development that Bugg is going through adorns this album.
The album shines through Bugg's guitar playing and narrative lyrics. This reaches its climax in "Scene". A real break-up song, but slightly different and typically Jake Bugg. An acoustic guitar, a deep voice that also easily reaches the slightly higher notes and an intriguing text that tells a complete story. In "Scene", Jake Bugg gives everything he's got.
Jake Bugg may not be a well-known name among the general public yet, but his songs will already sound familiar. Already in 2012 he became known with his hit "Lightning Bolt". After this, the radio went silent for a while, but Jake Bugg is back again.
Starting the album with the well-known radio hit "All I Need" is a strong move. And it works! From the very first sounds, Jake Bugg draws you into his musical world. And after the strong opening, it only gets better. Right down to the last notes on "Hold Tight" when Bugg wonders aloud how he will be remembered. That is a very positive memory after listening to "Saturday Night, Sunday Morning"! (9/10) (UK International)
---
Don't forget to follow our Spotify Playlist: