Sophie Ellis-Bextor -Hana
|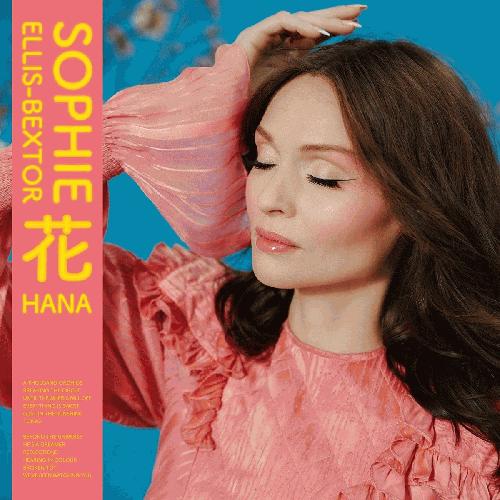 'Hana' is the title of Sophie Ellis-Bextor's new album and it is her seventh studio album. For this album, Sophie Ellis-Bextor collaborated with singer-songwriter Ed Harcourt, with whom she also wrote her previous albums "Wanderlust" and "Familia".
Characteristic of these albums is that they are all built on the basis of a thematic frame of a location, in the case of the new album "Hana", the location was Japan. 'I thought it was a really brilliant way to write because you have a cast of characters and a scene to get into,' said Sophie Ellis-Bextor. It gives the album a dreamy and kaleidoscopic atmosphere.
In February 2020 Sophie made a trip to Japan and this trip has been of great influence for the creation of the album "Hana". "Hana" is the Japanese word for blossom, the reason why Sophie Ellis-Bextor wanted to call the album that is because "Hana"/blossom stands for spring and new beginnings. The album stands for optimism. At the beginning of 2020, the whole world was completely turned upside down, which affected the creativity and writing process of "Hana".The opening track "A Thousand Orchids" sounds, partly due to the synthesizer intro, fresh and immediately takes the listener on a journey. The album contains a nice mix of quiet songs and nice uptempo tracks. For example, "Breaking The Circles" immediately sounds familiar, partly due to the nice uptempo sound and a strong chorus.
The uptempo track "Untill The Wheels Fall Off" can be counted as one of the gems of the album. Here too, the recognizable Sophie Ellis-Bextor style is very audible, it is catchy and lingers. For Sophie it is one of her favorite tracks from the album. In addition, "Untill The Wheels Fall Off" is an ode to her stepfather John, who passed away in July 2020. A number of words in the song's lyrics originate from a letter from her stepfather John, which they found on the day he passed away. "Lost In The Sunshine" makes the listener long for summer. The inspiration for this song was a dreamy, hot and sunny day where you drink a Margarita cocktail, just like in an old movie, according to Sophie Ellis-Bextor. The interesting "We've Been Watching You" is a good track to close the album.
"Hana" is a beautiful album that takes the listener on a nice and summery journey. The dreamy style in combination with the uptempo and here and there disco-like songs make "Hana" a true pleasure to listen to. During these 12 songs, the listener imagines himself on a wonderful trip in Japan with Sophie Ellis-Bextor as guide. (8/10) (Cooking Vinyl)
---
Don't forget to follow our Spotify Playlist: