Theon Cross, Asher Gamedze, Alabaster deplume & more unite on South African, Dakar & London jazz album
|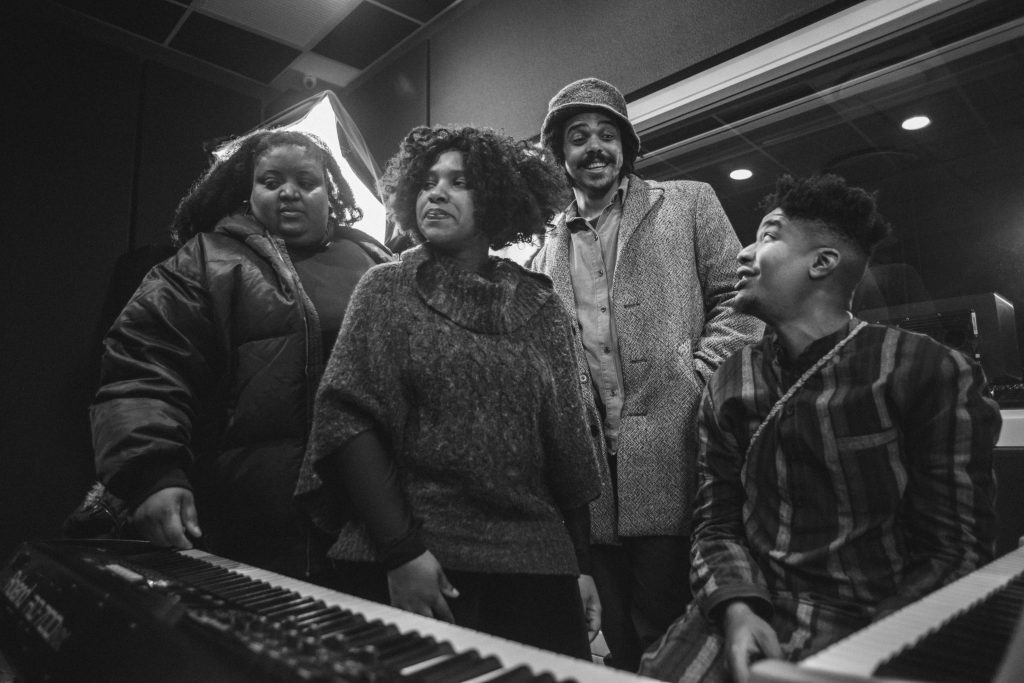 Announcing 'On Our Own Clock', a new collaborative album between South Africa's Mushroom Hour Half Hour and London's Total Refreshment recordings. We're treated to two lead singles out digitally today, 'Dune Dance' and 'Ngikhetile'. Pre-pandemic, there was a plan. The plan was for musicians from South Africa and Senegal to travel to London's influential Total Refreshment Centre to make an album with musical kindred spirits in the UK. Like so many plans, it had to be adapted.
In the first heatwave summer of Covid, groups of heavy-hitting musicians met for a day of intense recording in their home cities then sent the music to their compadres across the oceans. They returned to the studio a month later to respond to the music they'd been sent. The result is 'On Our Own Clock', a sonic testament to trenchant and collaborative creativity that digs into South African jazz layers, traditional Senegalese instrumental music, and London's rich diaspora-informed musicality. Individually these are powerful strands of music. Collectively, they are super-sized.
The 14 players are individually stellar: tuba don Theon Cross; Alabaster dePlume, whose album 'To Cy & Lee' has been a pandemic panacea to so many people (including Bon Iver, who sampled it); top South African players including Siya Makuzeni and Asher Gamdeze, who appears on Angel Bat Dawid's critically-acclaimed 'The Oracle'; The Comet Is Coming's Danalogue; and Senegal's highly-respected Kora player, Tarang Cissoko as well as Balimaya Project's Yahael Camara Onono. Collectively they've ascended their individual brilliance into an album that is variously warm and layered, full of tuff grooves, and steeped in moments of reflective transcendence.
New single 'Dune Dance', steps and hustles around a gorgeous groove that was written in Joburg and reflected by the London players. 'Ngikhetile' (an isiZulu word which translates as 'I Have Chosen') fuses playing from across continents in an incrementally intense salutation to powerful optimism.
'On Our Own Clock' contains interludes titled 'How To Make Art In A Pandemic'. The phrase became a byword and a prayer to keep the process going across the multiple hurdles that presented themselves: people getting Covid; the fear and fury that proliferates in the twin pandemics of Covid and racism; the practicalities of making music across two continents. It builds on another phrase, in the spirit of evolution and improvisation: two words used in the foreword to Toni Morrison's novel Jazz in which she describes the 'unreasonable optimism' of musicians. Making this album was unreasonably optimistic even before the pandemic. To have created a deeply-rooted and warm-hearted gem like this is extraordinary.
The release is a collaboration between South African label Mushroom Hour Half Hour and Total Refreshment Centre recordings. It comprises a single album with artwork by Senegalese designer Djib Anton; a fanzine that documents the process and will be included with the vinyl; and an experimental film made by South African filmmakers Nhlanhla Masondo and Tseliso Monaheng. It imagines a far-future post-pandemic world and also includes artist interviews, session footage and the inevitable Zoom recordings.
One day, the musicians will play together in person. But for now, On Our Own Clock is inspiration, dispersed positivity and eleven incredible pieces of musical togetherness.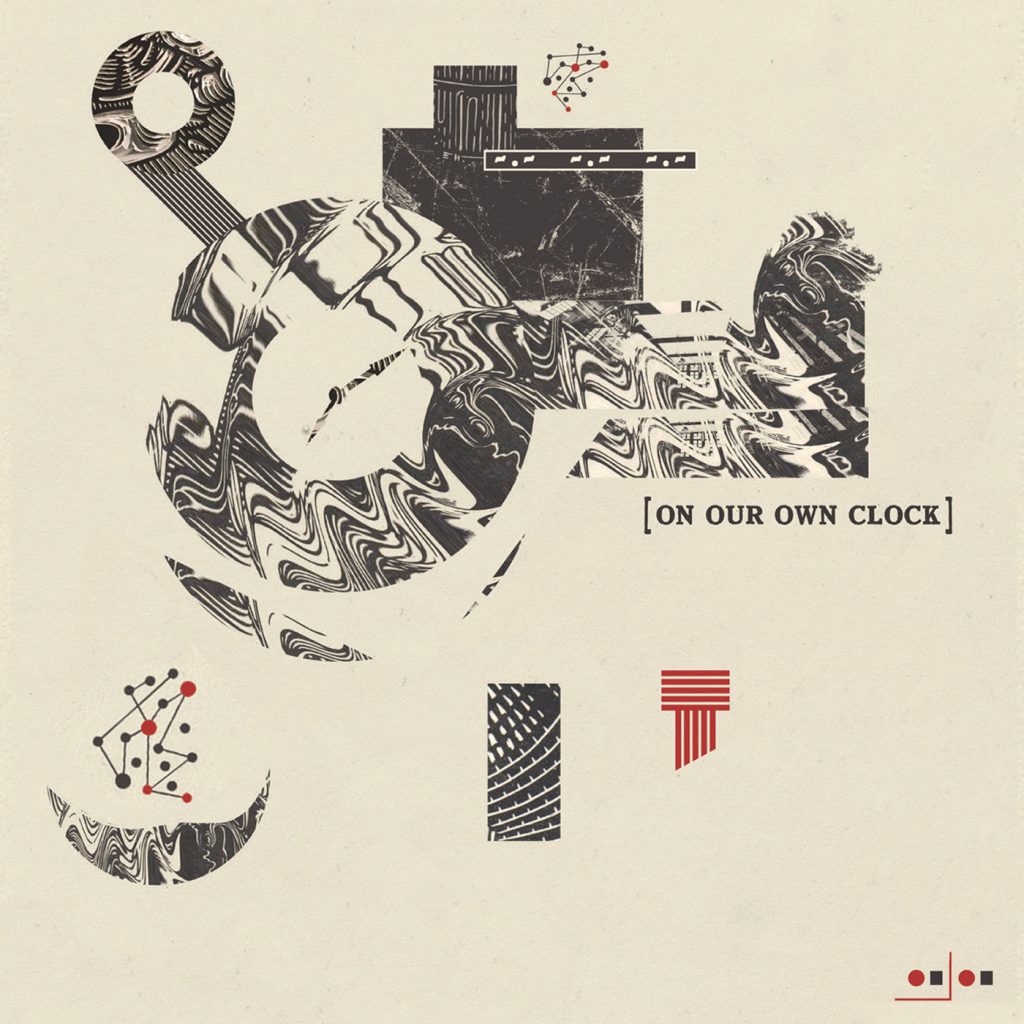 Tracklist:
01. How To Make Art In A Pandemic (Part 1)
02. Be The Light
03. Cuts and Pieces
04. Ngikhetile
05. Good Are Good
06. How To Make Art In A Pandemic (Part 2)
07. 808 O'Clock
08. Dune Dance
09. How To Make Art In A Pandemic (Part 3)
10. (Tell The Gods) We Still Building
11. Revelation
---
Don't forget to follow our Spotify Playlist: