Armin van Buuren feat. Trevor Guthrie – 'This Is What It Feels Like' Reaches U.S. Gold
|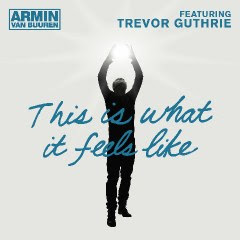 It appears that the accolades just keep rolling in for 'This Is What It Feels Like', one of Armin van Buuren's biggest hits to date. Taken from the artist album 'Intense' (which has spent over a year in the Dutch charts, a milestone only reached by a DJ once before, ten years ago), the record has received overwhelming fan and radio support, and was even tipped for a Grammy nod earlier this year.
'This Is What It Feels Like' has racked up an impressive 45+ million plays on YouTube and has had impressive sales around the world. After already reaching silver in the U.K. and attaining platinum, double platinum, and gold status in multiple countries, U.S. gold is a significant milestone for the record and for Armin van Buuren personally.
Armin's reaction on this great achievement: 'When I started making music as a kid, I always dreamed of once working a track that would be a hit in the US. I'm extremely happy and overwhelmed by the love for this song that is so personal to all of us. I want to thank all my fans in the US and around the world for the support for this song!'
The single has reached multiple top 10 positions in some of the most influential global markets and has been a crowd favorite during Van Buuren's 'Armin Only: Intense' World Tour.
---
Don't forget to follow our Spotify Playlist: