Chaka Khan Invites Fans To Be Part Of The Video For Her New Single "I Love Myself"
|
Multiple Grammy-winning vocalist, humanitarian, educator and visual artist Chaka Khan is inviting fans to submit a video clip of themselves for her new single, "I Love Myself," which will debut February 19th . Fans are being asked to submit a one-minute video clip of themselves (which can be shot on their smart phones or other camera devices) lip-synching to the chorus of the song by February 19th and the winning clips will be featured in the music video that accompanies Chaka's single.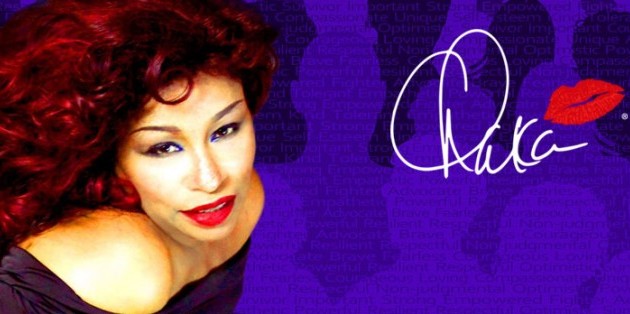 "It is important that in these troubled times we honor our own self-respect," says Chaka. "Beauty knows no boundaries and is accepting of us all whether black, white, gay, straight, physically or mentally-challenged."
Chaka Khan is a true Renaissance Woman. A singer, songwriter, producer, visual artist, author, actor, philanthropist, entrepreneur, activist and mother and grandmother, Chaka is an international music icon who has influenced multiple generations of artists and continues to do so. From the moment she burst onto the music scene in the 1970s as the 18-year-old lead singer of the multiracial band Rufus, her powerful voice and show-stopping stage presence set her apart from any other singer, and during her 40-year career, she has developed a vast international fan base and performed on six continents.
---
Don't forget to follow our Spotify Playlist: