Hard Rock unveils 'Lost Lennon Interview' from 1968
|
Hard Rock shares a valuable piece of music history with the world as the entertainment brand opens its memorabilia vault to release a 1968 interview with John and Yoko Ono Lennon conducted by then-college student Maurice Hindle. The two-hour interview, shared with fans for the first time ever in its entirety, will be available in a streaming format with transcripts, analysis and a memorabilia gallery on HardRock.com beginning on Friday, February 7, 2014.
To reveal Hard Rock's "Lost Lennon Interview" to the public, Hard Rock Cafe New York will host a special listening party with free concert by The Cavern Club Beatles, the resident Beatles tribute band from Liverpool's world-famous Cavern Club, on Sunday, February 9, 2014. The event will feature a live question and answer session with Maurice Hindle, Hard Rock's Music and Memorabilia Historian, Jeff Nolan and renowned Beatles historian and author, Andy Babiuk along with an appearance by Lennon's sister, Julia Baird, who will meet with guests to sign her book "Imagine This – Growing Up with My Brother John Lennon."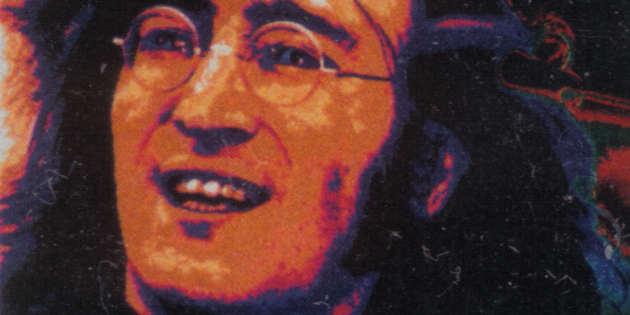 In December of 1968, Keele University student Maurice Hindle was given the opportunity of a lifetime, when his letter to a Beatles fanzine requesting an interview with John Lennon was answered – by Lennon himself. Maurice spent more than six hours at Lennon's home in Surrey, England and interviewed him for two full hours. During that time, John and Yoko gave a candid, fascinating glimpse into their lives and roles as the counterculture's leading icons.
"The audio tapes of the interview were acquired by Hard Rock in 1987, and we're proud to share them in them in their entirety to music fans around the globe – free of charge," said Jeff Nolan, Music and Memorabilia Historian at Hard Rock International. "It's a powerful, memorable experience illustrating the timeless nature of John Lennon's artistry and philosophy."
Today's music fans will be stunned by the content of the interview – some of the most dramatic never-before-heard portions include:
– Lennon's reaction to a letter that appeared in the October 1968 issue of The Black Dwarf – a leftist political and cultural newspaper published by activist Tariq Al – which accused Lennon of selling out to the establishment and claimed that the Beatles' music had "lost its bite"
– At one point in the interview, Lennon alludes to a possible 1969 Beatles tour, which never ended up coming to fruition: "We might make a live album next… around January. And then we just let whoever gets there in free properly. It'll just be that. And we'll still probably do a tour of the States free with charity." – John Lennon
– Lennon's perspective on his personal success throughout his career and how he used music to encourage fans and listeners to believe in change.
"Before interviewing John Lennon in 1968 on how he saw 'revolution,' I was already an independent-minded person," said Maurice Hindle. "After hearing John's ideas on creative change, my sense of independent creative purpose really deepened and expanded and it has energized me ever since. It's thrilling to think that those who hear the two hour recorded interview, now being made available by Hard Rock on the 50th Anniversary of The Beatles first visit to the U.S., may be inspired in a similar way."
As part of the exclusive listening experience at Hard Rock Cafe New York, the Lord Mayor of Liverpool will join Hard Rock in welcoming The Cavern Club Beatles to take the stage for a live performance on Sunday, February 9, 2014, to celebrate the 50th Anniversary of The British Invasion. The event marks The Beatles' first visit to the United States for their appearance on the Ed Sullivan Show and performance at Hard Rock Cafe New York on Times Square – the same venue where The Beatles played a benefit show during their 1964 U.S. tour. Fans are invited to join Hard Rock Cafe New York at the event as they unveil Hard Rock's exclusive Lennon interview from 1968 and enjoy the incredible legacy of The Beatles with a live performance by "Four Lads from Liverpool" who look and sound like John, Paul, George and Ringo.
---
Don't forget to follow our Spotify Playlist: