Daughtry announce new album "Dearly Beloved"
|
With three years since their last album, Daughtry announces new album, "Dearly Beloved", due out 17 September. The 13-track album features the Billboard Hard Rock Digital Songs Sales Chart #1 and Top 10 Active Rock Radio Hit "Heavy Is The Crown", along with instant pre-order gift track "Lioness".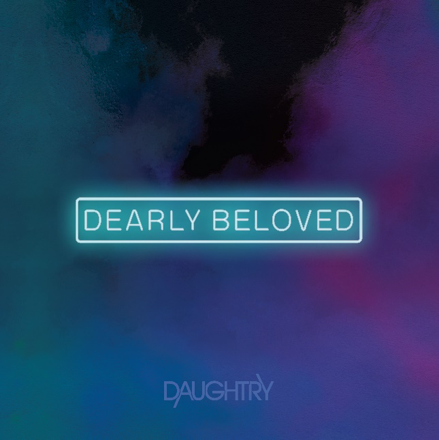 Daughtry, one of the most visible and best selling rock bands of the 21st Century, has sold out concerts across the globe. Their debut album, the self-titled "Daughtry", was the top-selling album of 2007, and was the fastest-selling rock debut album in Soundscan history. It was also nominated for 4 Grammy Awards and won 4 American Music Awards and 7 Billboard Music Awards, including Album of the Year. The subsequent albums, "Leave This Town" (2009), "Break The Spell" (2011), and "Baptized" (2013) have all gone Platinum, with "Cage To Rattle" (2018) certified Gold. In 2020, Daughtry released their first single from their forthcoming album, "World On Fire", which marked a return to their rock roots and the top of the charts. Their current single, "Heavy Is The Crown", has been met with great enthusiasm, and is currently climbing the charts. 
Three singles in and a beautifully engineered entry point to "Dearly Beloved" has been clearly provided and marks the yet released body of work as one of their best to date. Maintaining the directon the first two singles have offered the band, they continue to embrace their hard rock roots with new song "Lioness" as previously evidenced by Chris's recent praised and applauded collaboration with Sevendust's Lajon Witherspoon for their reimagining of the hit song "Hunger Strike" (Temple of Dog Cover) by Eddie Vedder and the late Chris Cornell. After performances on Loudwire Nights, we can expect to see more of the band, especially with the upcoming Recording Academy Musicares and Amy Winehouse Foundation Benefit: Back to Amy, where Chris will be honoring the late great singer with his own rendition of her fan favorite "I Know I'm No Good" live streaming on 23 July. 
Dearly Beloved Tracklist:
1. Desperation
2. World On Fire
3. Heavy Is The Crown
4. Changes Are Coming
5. Dearly Beloved
6. Cry For Help
7. Evil
8. Asylum
9. The Victim
10. Somebody
11. Call You Mine
12. Lioness
13. Break Into My Heart
---
Don't forget to follow our Spotify Playlist: