Angelique Kidjo's new album "Eve" available tomorrow
|
Angelique Kidjo, the Benin born, Grammy Award winning singer/songwriter is celebrating the release of her extraordinary new album Eve , a vibrant collection of songs dedicated to the power of African womanhood, particularly those women she grew up with in her native Benin, which is released tomorrow on 429 Records. The album has garnered a staggering amount of press including an interview on NPR's "All Things Considered" which aired this past weekend (link below), a NPR "First Listen" album stream, interviews in the Wall Street Journal and New York Times and much more. In addition, Angelique will embark on a tour of the United States beginning in February and is promoting the release of her autobiography, Spirit Rising: My Life, My Music. Angelique Kidjo's Eve will be released worldwide on 429 Records January 28 th.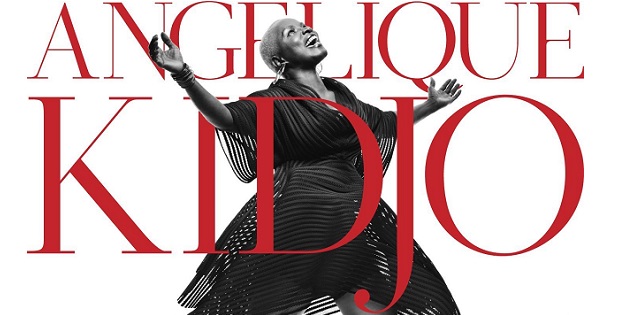 Produced by Patrick Dillett (David Byrne, Fatboy Slim), Eve , named after her mother, is a joyous musical ode to the pride, beauty and strength of African women and their worldwide socio-cultural influence. The recording showcases Kidjo's extraordinary musical vision as realized by remarkable players as well as women's choirs from several African villages in Benin and Kenya singing in a wide array of native Beninese languages including Fon, Yoruba, Goun and Mina. Joining Kidjo is an exciting mix of new and well-known musicians including Dr. John, Rostamm Btmanglij (Vampire Weekend), The Kronos Quartet and the Orchestra Philharmonique du Luxumbourg. Anchoring the album are guitarist Lionel Loueke, drummer Steve Jordan, bass great Christian McBride and Senegalese percussionist Magatte Sow.
Kidjo's accolades include a 20 year discography, thousands of concerts around the world and being named "Africa's premier diva" (Time Magazine) and "the undisputed Queen of African Music" (Daily Telegraph). Kidjo's 2008 recording Djin Djin won a Grammy for Best Contemporary World Music Album and her last studio recording Oyo was nominated in the same category. She has enjoyed a long history of notable collaborations with greats from the jazz and pop worlds—including Carlos Santana, Bono, John Legend, Josh Groban, Peter Gabriel, Branford Marsalis, Dianne Reeves, Roy Hargrove and Alicia Keys. In an expansive career marked as much by extraordinary musical achievement as passionate advocacy and philanthropy for her homeland of Africa, Angelique Kidjo has found many ways to celebrate the rich, enlightening truth about the continent's women beyond the media spotlight.
Eve track listing:
M'Baamba (Kenyan Song)
Shango Wa
Eva (featuring ASA)
Interlude: Agbade
Bomba (featuring Rostam Batmanglij)
Hello (featuring Trio Teriba)
Blewu
Kamoushou
Kulumbu (featuring Dr. John)
Interlude: Kletedjan
Ebile (featuring Kronos Quartet)
Awalole (featuring the Orchestre Philharmonique du Luxembourg)
Bana (featuring Yvonne Kidjo)
Orisha
Interlude: Wayi
Coari
---
Don't forget to follow our Spotify Playlist: