David Guetta and Sia's 'Let's Love' gets DJs from Mars rework
|
David Guetta and Sia's smash hit 'Let's Love' continues its upward trajectory, with millions of streams worldwide and remixes by the industry's biggest names, up next is Italian producer duo DJs from Mars for another remix.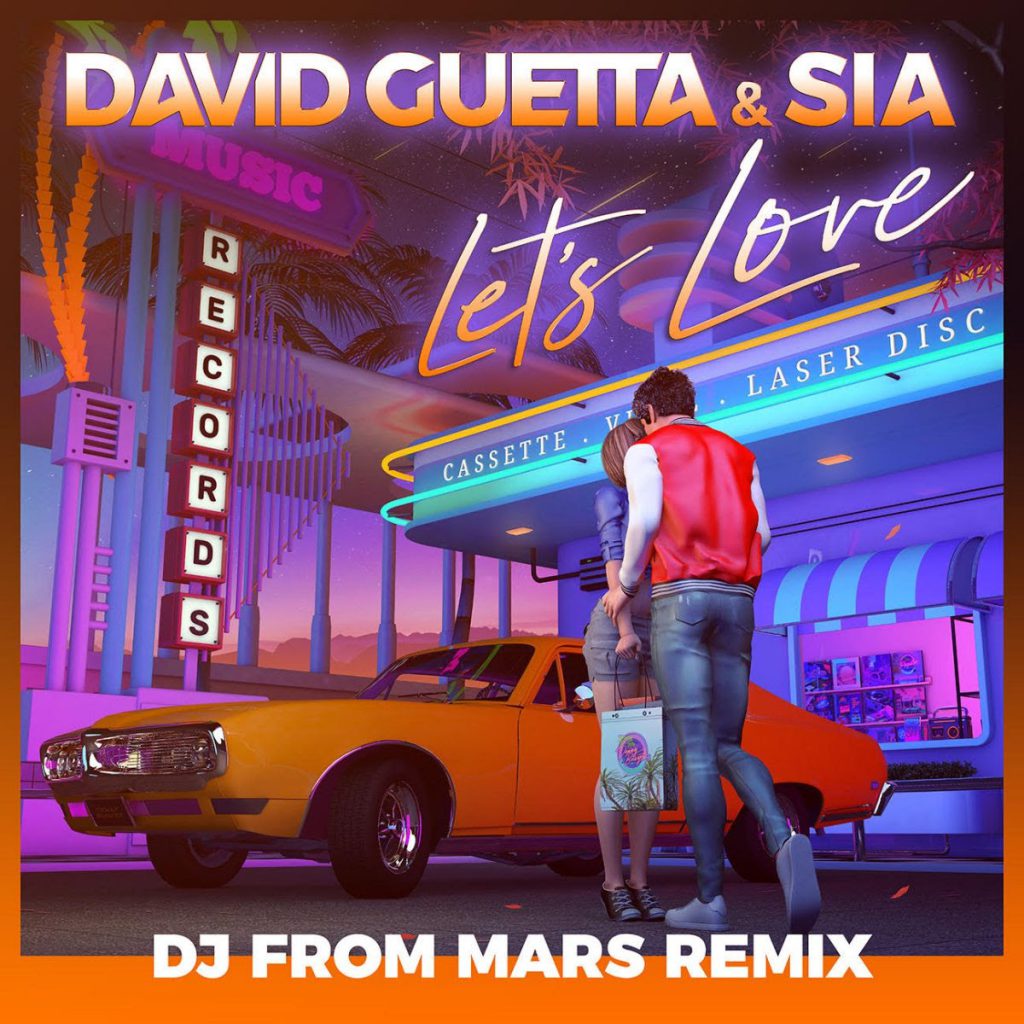 Spinning notes and an accelerating pace kick off the track, building up the tension until Sia's endearing voice resonates, making its way immediately to the chorus. Heavy keys kick in, followed by thundering drums which lead to the high energy drop. When the bridge kicks in, Sia's enchanting vocals are accentuated by a transporting spiraling loop. The second drop comes in even stronger than the first one, ending the track in true martian fashion.
There are artists and entertainers who achieve stardom and popularity, but few have the influence and endurance to redraw borders between genres and reshape the industry's dynamics. "When Love Takes Over," the first single of his 2009 album 'One Love', hit #1 in the UK, the Guetta- produced Black Eyed Peas song "I Gotta Feeling" became a worldwide hit, topping the charts in 17 countries. Over the decade since, Guetta's success has been off the charts. Globally, he's racked up over 50 million record sales, whereas his total number of streams is over 10 billion. He has received numerous Platinum and Gold certifications, was named 'EDM Power Player', and won two Grammy Awards out of six nominations.
Besides his hard-won DJ skills, he is prolific in the studio, working with artists like Madonna, Rihanna, Lady Gaga, Snoop Dogg, Martin Garrix, Usher, Sia, John Legend, Nicki Minaj, Sean Paul, Kelly Rowland, Showtek, Avicii, Ne-Yo, and Akon, for starters. His seventh studio album titled '7', included huge electronic pop tracks like "2U" with Justin Bieber, "Flames" with Sia, "Don't Leave Me Alone" with Anne-Marie, "Goodbye" with Jason Derulo, Nicki Minaj and Willy William and "Say My Name" with J Balvin and Bebe Rexha plus a second disc of underground dance tracks, recorded under Guetta's Jack Back alias.
With his wide-reaching and game-changing approach, he is more than just a DJ and producer: he's made dance music reach the mainstream, fused urban, electronic and pop music into new popular genres, and managed to stay on top of the game for decades. David Guetta is surely not done with showing the world his incredible sound and it is safe to say that at this stage in his career, David knows exactly where to take it next.
DJs from Mars and David Guetta went viral after the Italian producers delivered an astonishing mega mashup of David's biggest hits accumulating over 30 million streams.
'Let's Love' hit #1 on the iTunes Global Chart, #1 on the USA Dance Radio Chart, #2 on the European Radio Chart, #6 on the Shazam Global Chart and has picked up over 100 million video plays and streams to date, 22 million YouTube views, and 1 billion #LetsLove on TikTok.
---
Don't forget to follow our Spotify Playlist: