Oliver Heldens Launches Heldeep Records
|
Oliver Heldens launches Heldeep Records, and reveals himself as the mystery producer behind the bass house virtuoso, HI-LO, who had a debut release, "Crank It Up," on Mad Decent. Over the course of his exponential rise to international prominence, this gifted Dutch producer/DJ has adhered to an ethos of genuine artistry, and devotion to his craft. It's undeniable that Oliver Heldens has earned his place alongside the world's most revered artists, using his studio ingenuity and impeccable DJ abilities as the driving force behind his success. Now he is giving back to the music community through his new Heldeep Records label, while also developing his new artistic endeavor, HI-LO, who happens to have the first release on the label.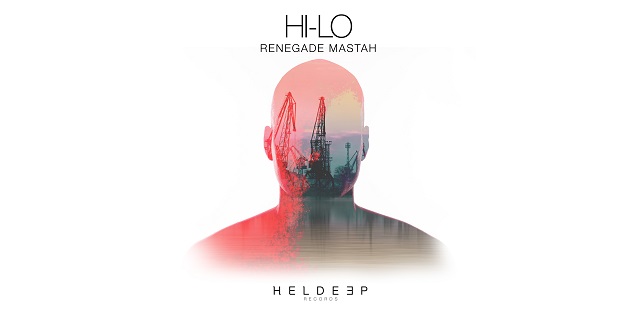 Oliver says: "I've been doing Heldeep Radio over a year now with succes and through that I've found a lot of new talents. With this new Heldeep label I can give them a bigger platform. It also gives me the opportunity to release more of my own stuff especially with the new HI-LO alias."
Previously named as an "Artist to Watch" by Rolling Stone, and a "2015 Hit Maker" by Shazam, Heldens is surely exceeding expectations this year, as he adds Heldeep Records to his world-class resumé. What started as his weekly Heldeep Radio Show, his platform for new talent, has evolved into a full-fledged label that is now home for his own releases, as well as his favorite artists. Additionally, Heldens aims to utilize the label to play a pivotal role in helping cultivate the careers of budding producers, such as Curbi.
To kick off Heldeep Records, Oliver offers HI-LO's new single, "Renegade Mastah," for a proper first release. Using the unforgettable vocal from Wildchild's "Renegade Master," HI-LO defies genres, moving between old school breakbeat rhythms, and high-energy, tech-house-like grooves with industrial accents, and heavy low-end punches throughout. "Renegade Mastah" is a track unlike any other, and thus, it is the perfect release to lay the foundation for more inventive music to come on Heldeep Records.
Oliver says about Hi-Lo: "With this new alias I want to show another side of me. The music which I make under HI-LO is more bassline driven and more 'underground'. It gives more musical freedom."
---
Don't forget to follow our Spotify Playlist: