Julia Stone releases video for single 'Fire in Me'
|
Just over a week out from the release of her forthcoming third solo album "Sixty Summers" (out Friday 30 April via BMG), Julia Stone has revealed the incredibly striking video for her most recent single "Fire In Me". The visual for "Fire In Me" follows the award-worthy quality of the videos shot to date for singles so far released from Sixty Summers; though with a lot more dirt, danger and horror than we've seen in previous clips.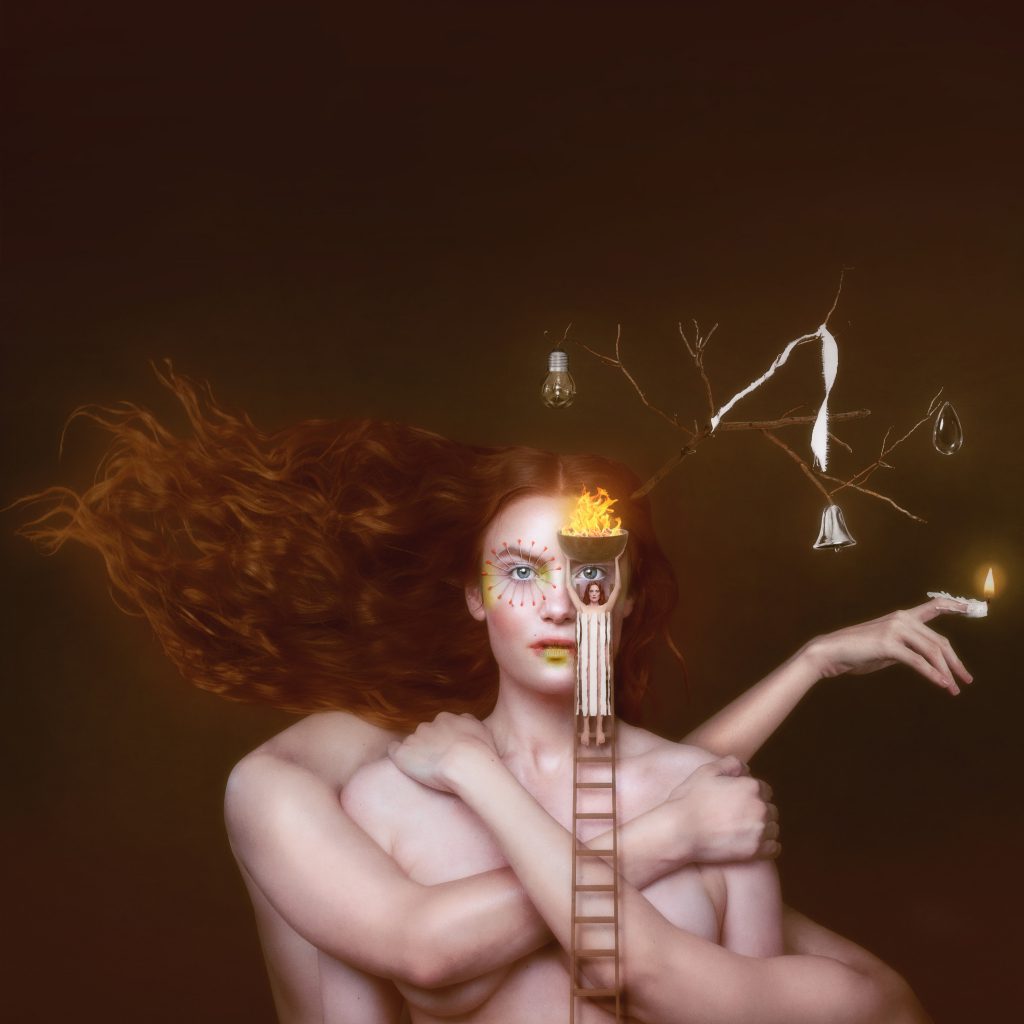 Directed by Rhys Day and produced by Coralie Tapper the "Fire In Me" visual was shot on an isolated cattle station in the remote western Queensland Channel Country. Australian actor David Wenham (The Lord of the Rings trilogy, Van Helsing, 300: Rise Of An Empire), Jarrad Seng from Survivor AU season 2 (Julia's behind the scenes photographer, who stepped into the role of a vampire for the video) and prolific Brisbane dancer Clarence Kent star alongside Julia Stone in a creepy and dark narrative that evokes memories of Mad Max and the Walking Dead.
Julia Stone declares: 'The song is about a fire that drives you. The video echoes different aspects of that fire. We wanted the story to show both the will for survival and the natural urge to be good and do good, against the beauty and harshness of the outback.'
Director Rys Day speaks on the experience of filming the video: 'Having a devastatingly rugged backdrop with that amount of character and colour added a lot of life to each scene. Seeing Julia Stone and David Wenham acting out this adventure on location in a place like that created a story more vivid than I ever could have anticipated. It was an incredible experience shooting in the harsh centre of QLD.'
Producer Coralie Tapper shares more on the video's creation, 'Working with Julia, the cast and crew of Fire In Me saw film in its greatest feats. Transporting 13 crew with three times the amount of luggage, and over 3kgs of coffee, a further 3 hours west of Longreach QLD was a journey of its own. The Australian landscape promotes its roughest self out there but also such rich, simple, pure beauty. Julia Stone, David Wenham battled through with grace and stamina. The whole team behind Fire In Me worked passionately through the elements to present something truly unique and creative (with a few surprises in there also).'
"Fire In Me" is the fifth single from "Sixty Summers" following "We All Have (feat. Matt Berninger)", "Dance", "Unreal" and "Break". The aforementioned tracks join nine others on Sixty Summers, the scope of which is dizzyingly vast.
Her first solo album in eight years, "Sixty Summers" arrives as a powerful rebirth for one of Australia's most prolific artists. Emerging from the wildernesses of folk and indie-rock, on "Sixty Summers" Stone dives headfirst into the cosmopolitan, hedonistic world of late-night, moonlit pop. The stunning album brings us the grit and glitter of the city, with all its attendant joys, dangers, romances and risks. It is Stone at her truest, brightest self, a revered icon finally sharing her long, secret love affair with this vibrant and complex genre.
Recorded sporadically over five years from 2015 to 2019, "Sixty Summers" was shaped profoundly by Stone's key collaborators on the album: Thomas Bartlett, aka Doveman, and Annie Clark, the Grammy-winning singer, songwriter and producer known as St. Vincent. Bartlett and Clark were the symbiotic pair Stone needed to realise her first pop vision. A wizard of production and songwriting, Bartlett helped coax "Sixty Summers"' independent, elemental spirit from Stone, writing and recording over 30 demos with her at his studio in New York. Itself a thoroughfare for indie rock luminaries, some of whom, such as the aforementioned Matt Berninger from The National and Bryce Dessner, ended up on the album, Bartlett's studio was perfect fertile ground for Stone's growth. Making this record with Thomas, I felt so free. I can hear it in the music,' says Stone.
Clark, on the other hand, was the incisive yang to Bartlett's yin, a sharp musical polymath who, when presented with the work Bartlett and Stone had made together, quickly helped fashion "Sixty Summers" into the album it was meant to be. Singing and playing the guitar on the record in addition to her production work, it was Clark's revered acidic touch that brought the sparks out of Stone. 'Jules is the best,' Clark says of her experience working with Stone. 'We were always fond of each other from afar, but after working on this, we became great friends. She's a brilliant girl — tenacious, perfectionistic, so smart. All fire.\
"Sixty Summers" is a world unto itself, a surreal and breathtaking new landscape. It is an album you can dance to and one you can lose yourself in completely.
---
Don't forget to follow our Spotify Playlist: