New Danko Jones Album Out Now
|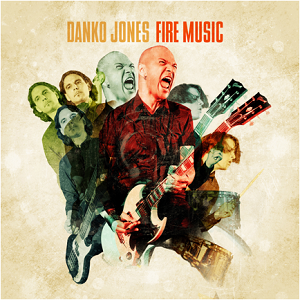 Nineteen years. Twelve albums. Two Gold Records. Thirty-plus transatlantic treks. Fifteen Top 40 singles. Arena tours across 11 countries with Guns N Roses. A video trilogy featuring Elijah Wood, Selma Blair, Ralph Macchio, Jena Malone and Lemmy. For most bands, that would amount to a hell of a career. For Toronto trio Danko Jones, it's called "warming up."
Now the time has come for their next chapter, the release of Fire Music, their full-length emotional journey of blood, sweat and anger compiled into 11 tracks OUT TODAY!
The first two songs that were released from the album have received an amazing response and a lot of exposure, the teaser track "Gonna Be A Fight Tonight" as the theme song for one of the biggest wrestling events there is – WWE's Royal Rumble and the first single "Do You Wanna Rock" through extensive airplay all over the world. With these two tracks they've set the tone and the bar for the rest of the album!
Danko have already announced their biggest Canadian tour in many years along with a string of headline dates across Europe and the first batch of summer festivals. Shows are already starting to sell out and the band couldn't be more excited about visiting all corners of the world in combination with the Fire Music world tour that just commenced.
---
Don't forget to follow our Spotify Playlist: