Anna Calvi announces 10-year anniversary of her self-titled debut album
|
Anna Calvi will release a 10-year anniversary edition of her self-titled debut album. An astonishingly confident record; Anna Calvi showcases the unique strengths of her songwriting, singing and virtuoso guitar-playing all jumping out of the speaker together. Calvi drew on the ghosts of Nina Simone and Maria Callas for influence to create a stunningly modern sound.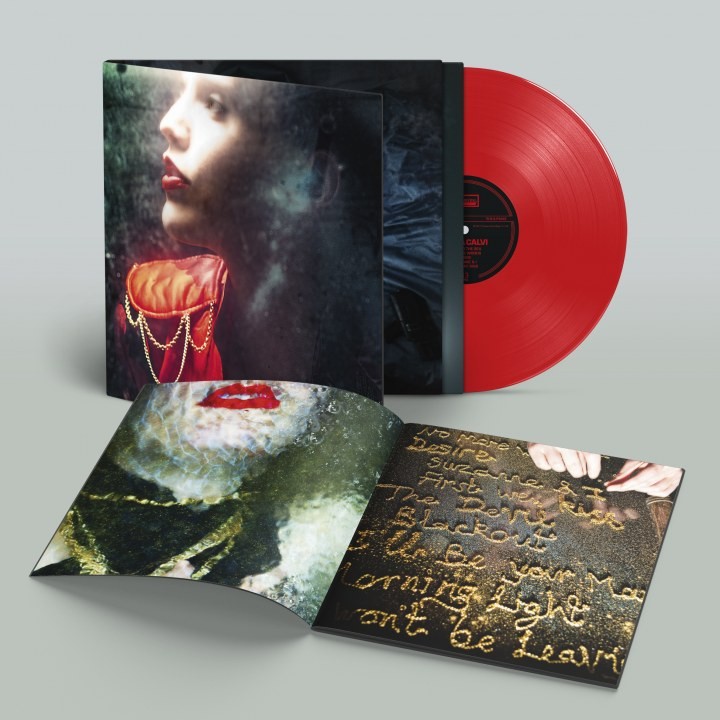 The LP which includes the likes of "Desire", "Blackout", "Rider To The Sea" and "Suzanne And I", will be reissued for the first time on red vinyl, it also features brand new cover artwork and a signed 8-page booklet containing previously unseen photographs.
Commenting on the milestone, Calvi said: "10 years ago, my life was cast open. All the things that I dreamed of, when I was little girl wishing to be a little boy, learning David Bowie songs on my first guitar, being brave enough to start my first band at 14, learning to sing by hiding behind closed curtains when everyone was asleep at 25, trying to ingest the craft of songwriting as I wrote my first album – all of this life's work of learning to be close to what I dreamt of – all of this was realised when I released my first album."
To date, Anna Calvi has released three studio albums (Anna Calvi, One Breath and Hunter), a collaborative EP with David Byrne (Strange Weather) and the most recent Hunted – a seven-track reworking of Hunter. Additionally, Calvi wrote and performed the score for season 5 of BBC One's Peaky Blinders and wrote the music for the opera The Sandman, directed by Robert Wilson.
Anna is the first solo artist to achieve three consecutive Mercury Prize nominations and has also received a Brit Award nomination. Throughout her career, Calvi has worked with Brian Eno, Marianne Faithfull, Charlotte Gainsbourg, Joe Talbot (Idles), Dave Okumu (The Invisible), Johnny Flynn, Adrian Utley (Portishead) and Courtney Barnett.
---
Don't forget to follow our Spotify Playlist: