Amy Macdonald is back with new single 'Fire'
|
Having just hit the Top 10 with her critically acclaimed fifth album 'The Human Demands', Amy Macdonald now shares the new single 'Fire'.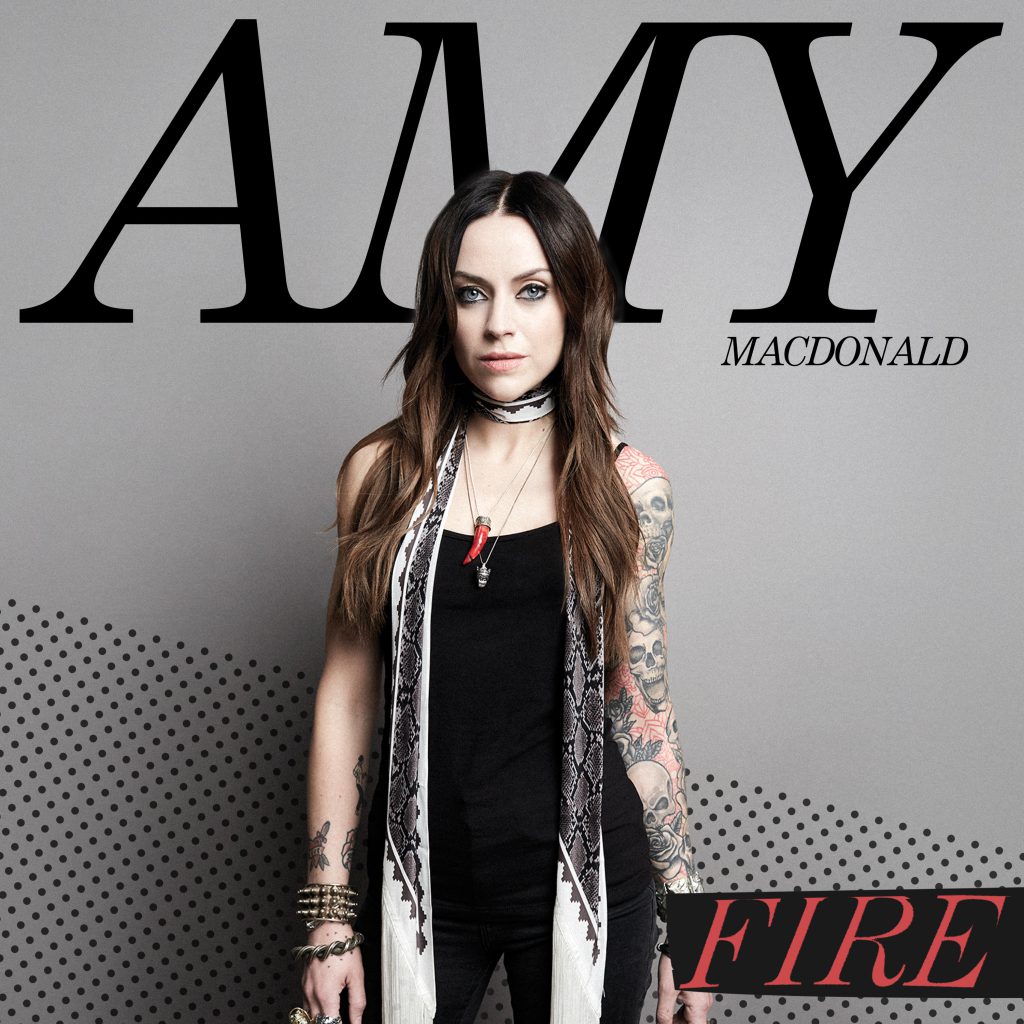 'Fire' opens the album and quickly takes flight. From its calm, mood-setting intro, it unfolds to become a widescreen indie-Americana anthem which captures the latest evolution in Amy's sound. Its optimistic atmosphere is matched by its lyrics, which celebrate the power of commitment while also opening up the vulnerabilities that come with it. Amy is not one for love songs, but marriage does strange things to people. Produced by Jim Abbiss (Arctic Monkeys, Kasabian), 'Fire' is a heartfelt homage to her husband.
"It was the first song I wrote after getting married, in Las Vegas of all places," she says. "I was co-writing with a friend Matt Jones, and we had the song finished in half an hour. I was so happy at the time, just married, that I came up with something that isn't typical of me at all. I said to my husband: this is the only song you'll ever get out of me, so enjoy it."
'Fire' is released alongside an official video that was directed by Jackson Ducasse. It tells the story of two best friends who live on the same estate. They're both frustrated by the circumstances they find themselves in, one is hindered by a strained relationship with her mother after the loss of her father, while the other is on the verge of losing her dead-end job. Together they make a rush for freedom. The inspiration and redemptive narrative is captured with a gritty yet elegant aesthetic that recalls the work of acclaimed Scottish filmmakers Andrea Arnold ('Fish Tank') and Lynne Ramsay ('Morvern Callar').
Jackson commented, "Even though 'Fire' is ostensibly a love song, I felt it was just as appropriate to create a narrative about female friendship for this video. It's been a tough year but friendship is one of the things that's made this time bearable for so many of us. So this video is really a love letter to the power of friendship. Working with Amy is a dream, she's a brilliant performer and her songwriting and vocals are so powerful. It's been a great privilege and pleasure to collaborate with her on this video."
The first release under a new deal with Infectious / BMG, 'The Human Demands' was previewed by the lead single 'The Hudson', 'Crazy Shade of Blue' and the title track. It extends the huge international success that Amy has achieved throughout her career into a new era. She has previously performed world tours in front of a total of 3.3 million people, accumulated over 200 million Spotify streams, landed four Top 5 albums (including her #1 debut) and sold six million albums. Her landmark hit, 'This Is The Life', topped the charts in ten countries.
---
Don't forget to follow our Spotify Playlist: