Tina Turner Announces New Album
|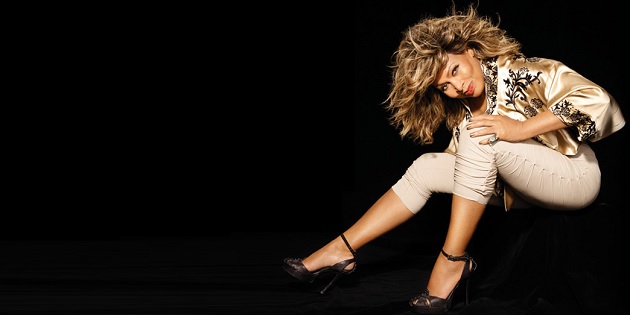 Throughout Tina Turner's extraordinary career, the multi-Grammy winning artist often sings about love, exploring both its joys and heartaches with her powerful voice on such unforgettable songs as the international smash "What's Love Got To Do With It." For the first time, Parlophone brings together a collection of the Rock and Roll Hall of Famer's greatest love songs.
The album spans more than three decades and includes 18 tracks selected mainly from Turner's impressive string of gold and platinum solo records.
Much of LOVE SONGS retraces Turner's emotional comeback, which began in 1983 with Private Dancer, an album that's sold more than five million copies. This new collection includes three songs from that record, a cover of Al Green's "Let's Stay Together," the Top 10 title track, and "What's Love Got To Do With It," which stayed atop the charts for three weeks and was inducted into the Grammy Hall of Fame in 2012. Several selections from her other records released in the 1980s are also included here with "Two People" from Break Every Rule (1986) and "The Best" from Foreign Affair (1989).
Turner continued to electrify audiences in the 1990s with "Way Of The World," a new song featured on her greatest hits collection Simply the Best(1991) and "I Don't Wanna Fight" from the soundtrack to her 1993 biopic What's Love Got To Do With It. To close out the decade, she released two more solo records – Wildest Dreams (1996) and Twenty Four Seven (1999). Both albums are represented on this collection by fantastic songs like "When The Heartache Is Over" and her cover of John Waite's "Missing You".
Along with music from her solo career, LOVE SONGS also includes one collaboration: "River Deep -Mountain High," the magnificent track Turner recorded with Ike Turner in 1966. In 1999, the song was inducted into the Grammy Hall of Fame.
Parlophone Delivers An Early Valentine With Collection
Of The Finest Songs About Love From The Grammy®- Award Winning Singer
Available On CD And Digital Download On 3 February 2014
TINA TURNER: LOVE SONGS
Track Listing
1.       "The Best"
2.       "I Don't Wanna Lose You"
3.       "Let's Stay Together"
4.       "What's Love Got To Do With It"
5.       "Missing You"
6.       "Private Dancer"
7.       "Two People"
8.       "Look Me In The Heart"
9.       "Way Of The World"
10.    "Why Must We Wait Until Tonight"
11.    "Falling"
12.    "I Want You Near Me"
13.    "Be Tender With Me Baby"
14.    "Don't Leave Me This Way"
15.    "I Don't Wanna Fight"
16.    "Whatever You Need"
17.    "When The Heartache Is Over"
18.    "River Deep Mountain High" – Ike & Tina Turner
---
Don't forget to follow our Spotify Playlist: