Scottish Punk Rockers SKIDS Release New Single Celebrating The Holidays In Their Home Country
|
Nestled in the southern region of Scotland, between two majestic rivers to the north and south, and the great North Sea on its eastern border, lies the historic county of Fife. And in Fife you'll find one of the great musical epicenters of Scotland, the city of Dunfermline, home to not just one but two members of classic rock heroes Nazareth plus flute-playing frontman for Jethro Tull, Mr. Ian Anderson, and one of the great new wave punk rock bands of the late '70s, Skids!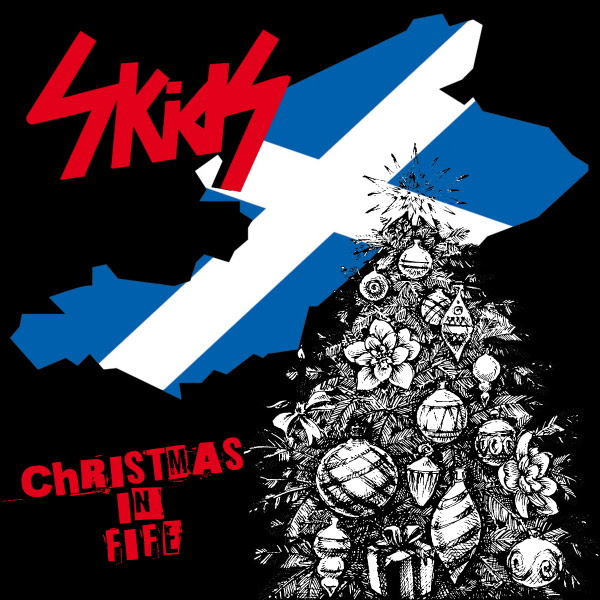 Founded in 1977 by the vocalist Richard Jobson, guitarist Stuart Adamson (later of Big Country fame), and bassist Williiam Simpson, the band has forged a legacy that extends far beyond the shores of the Scottish peninsula, inspiring acts such as U2 and Green Day.
Although Adamson passed in 2001, the band has continued to thrive with Jobson and Simpson at the helm alongside Bruce and Jamie Watson (both borrowed from Big Country), and this year they've written and released a fantastic tribute to their home country, the heartwarming "Christmas In Fife." Sounding very much like the musical kin of The Pogue's "Fairytale Of New York," "Christmas In Fife" offers the jolly-old stomp of a classic pub singalong complete with piano, accordion, whistling, and gang vocals on the choruses. It's a rousing, merry carol that is sure to become a holiday favorite down at the old watering hole in Dunfermline, or wherever pints are poured on Christmas day!
Jobson says "Fife is a special place full of crazy but loveable people. The song is a fun tribute to them and everyone else on the planet who has gone through so much over the past year. We hope it puts a smile on your face. Merry Xmas Punk Rockers!!"
---
Don't forget to follow our Spotify Playlist: