London's pioneering tropicalistas Da Lata announce new album 'Birds'
|
Da Lata return for the next installment with their first long-player in 5 years. The highly anticipated fourth album 'Birds' is a genre-busting journey through London Afro-Brazilian soul music.
The most homogeneous Da Lata record to date, Christian Franck has honed his craft and expanded his art to create a glowing testimony from the melting pot of the capital's musical life. Gathering his family of collaborators with diverse musical backgrounds in soul, jazz and gospel as well as African and Brazilian forms, Birds is an album that finally lays waste to that tired idea of 'world music'.
There are tracks that are inspired by Chris' journeys to the source, there are elegant horn and woodwind arrangements recorded in Belo Horizonte, Brazil, there are lyrics in different tongues, but this is a London record. The ultimate filter is the capital's unique mixture of diversity and focus where many cultures become one.
'Birds' is an album of warm organic grooves infused with sophisticated funkiness and splattered with instrumental colour. From the Afro skank swagger of the low slung opener 'Mentality' to the Beatles-esque pathos of the closing title track, it's a record packed with soulful surprises and beguiling rhythms. The sound is both intimate and expansive, drawing the listener into Da Lata's London tropicalia and out into the cosmos.
Da Lata is a family. Many of those contributing to the new album are old friends, relationships that have developed and ripened over time. Singers Vanessa Freeman, Bembé Segué, Syren Rivers and Luiz Gabriel Lopes, horn players Jason Yarde and Finn Peters, keyboard player Mike Patto, drummers Tristan Banks and Davide Giovannini, percussionist Carl Smith and kora maestro and singer Diabel Cissokho. Some of these relationships go way back, some are more recent. Then there's bassist Ernie McKone whose Boogie Back studios hosted many of the 'Birds' sessions, and studio wizard Toni Econimides whose expertise and creative input have been essential to Da Lata over the years.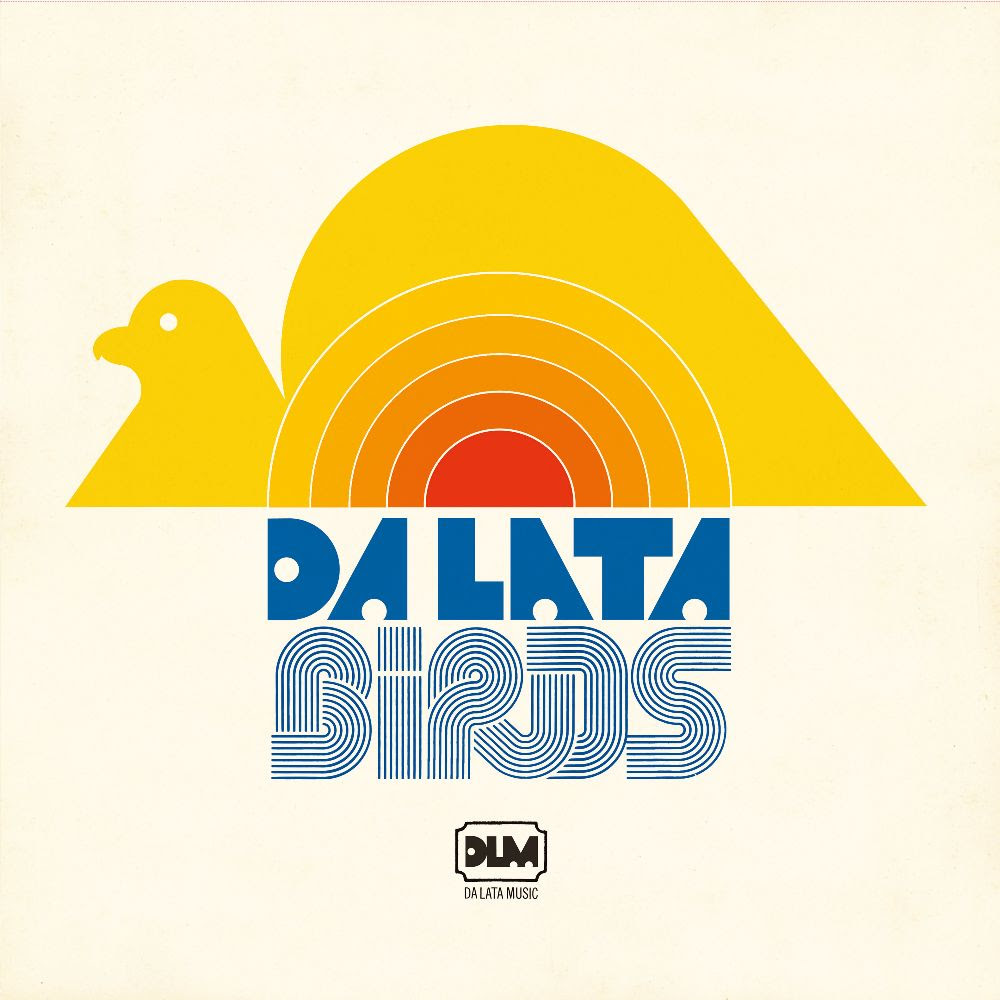 Da Lata's story has wound it's way through many chapters, anchored by the friendship between Chris and renowned DJ Patrick Forge whose input to the new album has been somewhat minimal and remote, though files were exchanged and conversations had; ironically he describes 'Birds' as "the most 'Patrick Forge' Da Lata album yet". Perhaps because the sound has evolved, the Afro-Brazilian influence still very much the driving force, but now channelled in more subtle ways. There's a natural flow here, 'Birds' maps out its own territory where soulful vocals, Brazilian and African rhythms, and a harmonic palette that is rich but never clichéd are united in Da Lata's London tropicalia. Three of the tunes are embellished by horn arrangements written and recorded by Rafael Martini in Belo Horizonte, Brazil. Lush, intricate and fluid they reflect the new assurance and sophistication of Da Lata's music.
Elsewhere Jason Yarde's baritone is to the fore on 'Mentality' where operatic backing vocals somehow sit perfectly naturally beside Diabel Cissokho's lead. Jason also arranged his various saxes on 'Thunder Of Silence' a straight up funk excursion that is actually far from straight, here Bembé Segué blesses the tune with a vocal and vocal arrangement that reaches stratospheric highs. 'To B' marries a 7/8 rhythm with wordless vocals from Adriana Vasques and atmospheric flutes from Finn Peters and is perhaps the most Brazilian flavoured tune, though in a far from obvious way. Oba Lata is Afrobeat minus the usually requisite horn section, combining Yoruba chants and psychedelic keys it happily swerves the clichés. 'Sway' and 'Lunar View' are both slung around variations of a Baião groove, though their soul fuelled vocals belie their rhythmic origin in the North East of Brazil.
Underpinning everything on 'Birds' is a groove sensibility that has always been Da Lata's touchstone. It's always been the mainstay of Da Lata's quest, to make music that has that kind of rhythmic integrity, to respect, honour and pay homage to the musical traditions they draw from.
In this social climate making music like this is an act of resistance and defiance in itself, Birds is not an overtly political record, but this is a record born out of London's unique music culture, there's history here, but Birds looks towards a brighter horizon, a collection of songs inspired by nature, love and survival in a hostile world.
---
Don't forget to follow our Spotify Playlist: