Moğollar – heavily sampled Turkish legends share video & single
|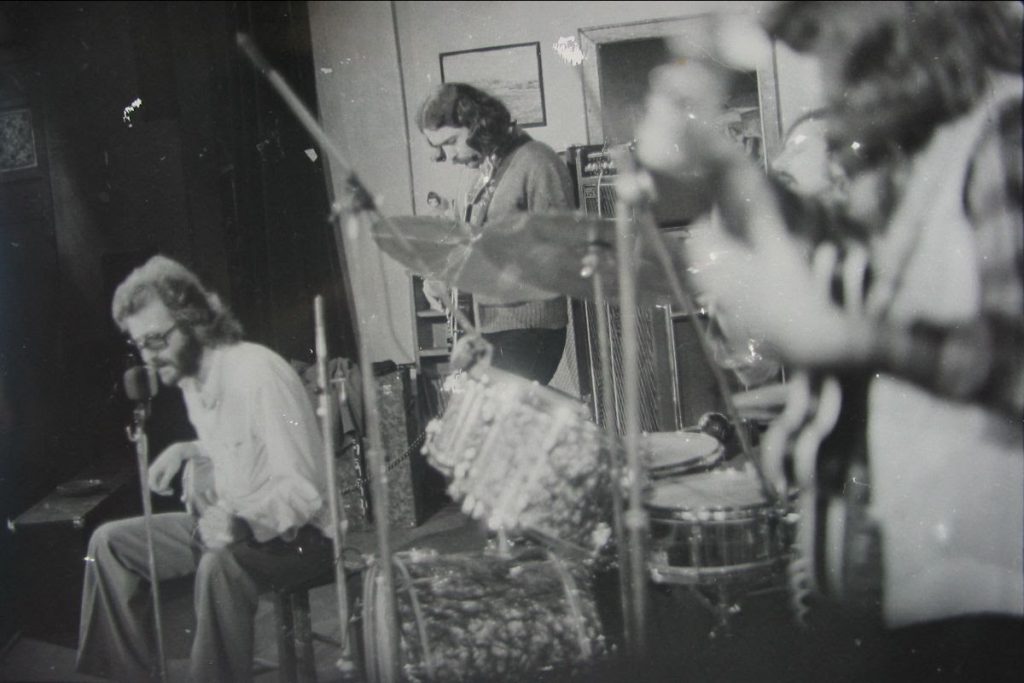 Recordlabel Night Dreamer share the lead single and video "Iklig D2D Session" by Turkish psych originators Moğollar, taken from the forthcoming album "Anatolian Sun part 1 & part 2", their stunning career overview session and first new recordings for over a decade. The session marks the eighth instalment in Night Dreamer's direct-to-disc series that includes the likes of Sarathy Korwar, Emma-Jean Thackray and Gary Bartz & Maisha.
"Iklig D2D Session" originally appeared on Moğollar's highly sought-after 1973 'Anadolu Pop' album – a killer workout of deep grooving bass guitar, heavy driving drums and an unforgettable riff played by Cahit Berkay on the Kabak Kemane (the oldest bowed turkish instrument). The full album will be available digitally and across a two vinyl LP set on December 11.  The session was produced by BaBa ZuLa's Osman Murat Ertel – a stellar link-up that brings Moğollar's original psychedelic rock full circle with the contemporary Anadolu psych it inspired.
Formed in 1967 with keyboardist Murat Ses at the helm, Moğollar were the original Anadolu psych originators. They were the first Turkish pop band who tried to blend the microtonal folklore and traditional instruments of rural Anatolia with Western pop and rock; they were the first Turkish psychedelic band to achieve overseas recognition, winning the prestigious French Grand Prix Du Disque in 1971 after a period in Paris; and they coined the very phrase 'Anadolu Pop' with their first album release. They were radical, innovative, and hugely popular, and when the great artists of the Turkish rock revolution appeared on the scene, Moğollar were already there – stars including Barış Manço, Selda, Cem Karaca and Ersen all recorded with them or briefly joined the line-up. Moğollar were and are the undisputed pioneers of the style. 
More than fifty years after first forming, Moğollar materialised in the Artone Studios to give a masterclass in fuzzed-out folklore and Turkish psychedelic roots for Night Dreamer's Direct-to-Disc series – a fitting follow-up to Night Dreamer's BaBa ZuLa set, coming straight from the group who laid the foundations of the genre. 
For this Night Dreamer session, Moğollar spent two days in the Artone studios, recording sides A and B on the first day, and C and D on day two. With BaBa ZuLa's Murat Ertel adding contemporary sonic punch behind the boards, the band revisited their most renowned hits to lay down energised new versions, and dusted off some of the most sought-after cuts from their enormous catalogue. The result is a showcase set by a band that are one of true pioneers in global psychedelic rock, and a masterclass in the true roots of the Anadolu psych sound: fuzzed-out, committed, and straight from the source. 
---
Don't forget to follow our Spotify Playlist: