Vintage Culture brings new version of 'Paradise'
|
One of Brazil's most striking new artists Vintage Culture returns with yet another stellar remix, this time taking last year's hit tune 'Paradise' by Rompasso to new heights. It's turned into an emotionally charged tune, out now on Spinnin' Records.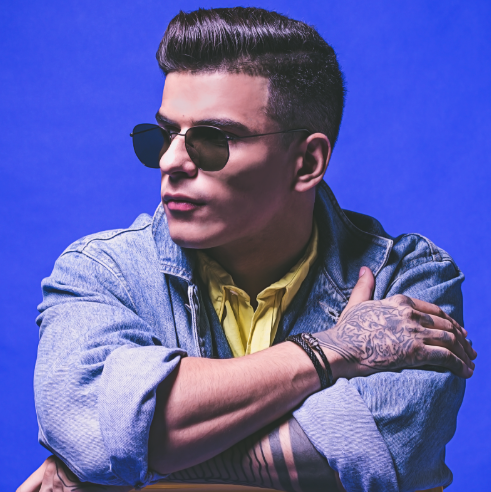 'Paradise' is nothing less than a delicate piece of synth pop beauty. Delivered last year by up-and-coming Russian DJ/producer Rompasso, the record brought a melancholic vibe along with sultry mid-tempo beats, dreamy vocals and spacious sound effects.
"I'm really excited with this collaboration-remix as Vintage Culture has always been in my top list of producers and it is so great to have such a great touch from him, makes so faraway countries like Russia and Brazil be closer in such weird times."

Rompasso
On paper, it's already a perfect match for renowned Brazilian DJ/producer Vintage Culture. He's solidified his burgeoning career these last years with a steady trail of hit releases. From instant classics like 'Save Me' and 'Pour Over' to other massively supported tunes like 'I Will Find', 'In The Dark' and the recent single 'Bros', he's turned into one of the leading acts in the popular Brazilian bass sound.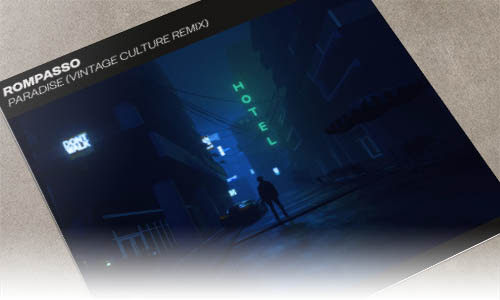 In the wave of all this, he also underlined his productional skills with highly acclaimed remixes for Bob Sinclar, The Temper Trap and, earlier this year, Maverick Sabre (for whom he remixed 'Slow Down' together with fellow Brazilian act Slow Motion) – all racking up millions of streams.
"After hearing Rompasso's innovative track and this vocal performance, I was inspired to create my own interpretation of his great song. My goal was to maintain the spirit of the original version, while creating a rendition that would reach a whole new the audience."

Vintage Culture
And now, he's done it again. With the original 'Paradise' by Rompasso already being a tasteful pop record, he's used this to build a sensitive intro with warm guitar chords and touching vocals. As soon as the groove kicks in, it's clear the melodies perfectly match with Vintage Culture's famed production. Nicely thumping bass chords and subtle synths in the background go wonderfully together with the pop styled vocals, making this one of those tunes to find solace and hope – a ray of sunshine to take you to paradise!
---
Don't forget to follow our Spotify Playlist: